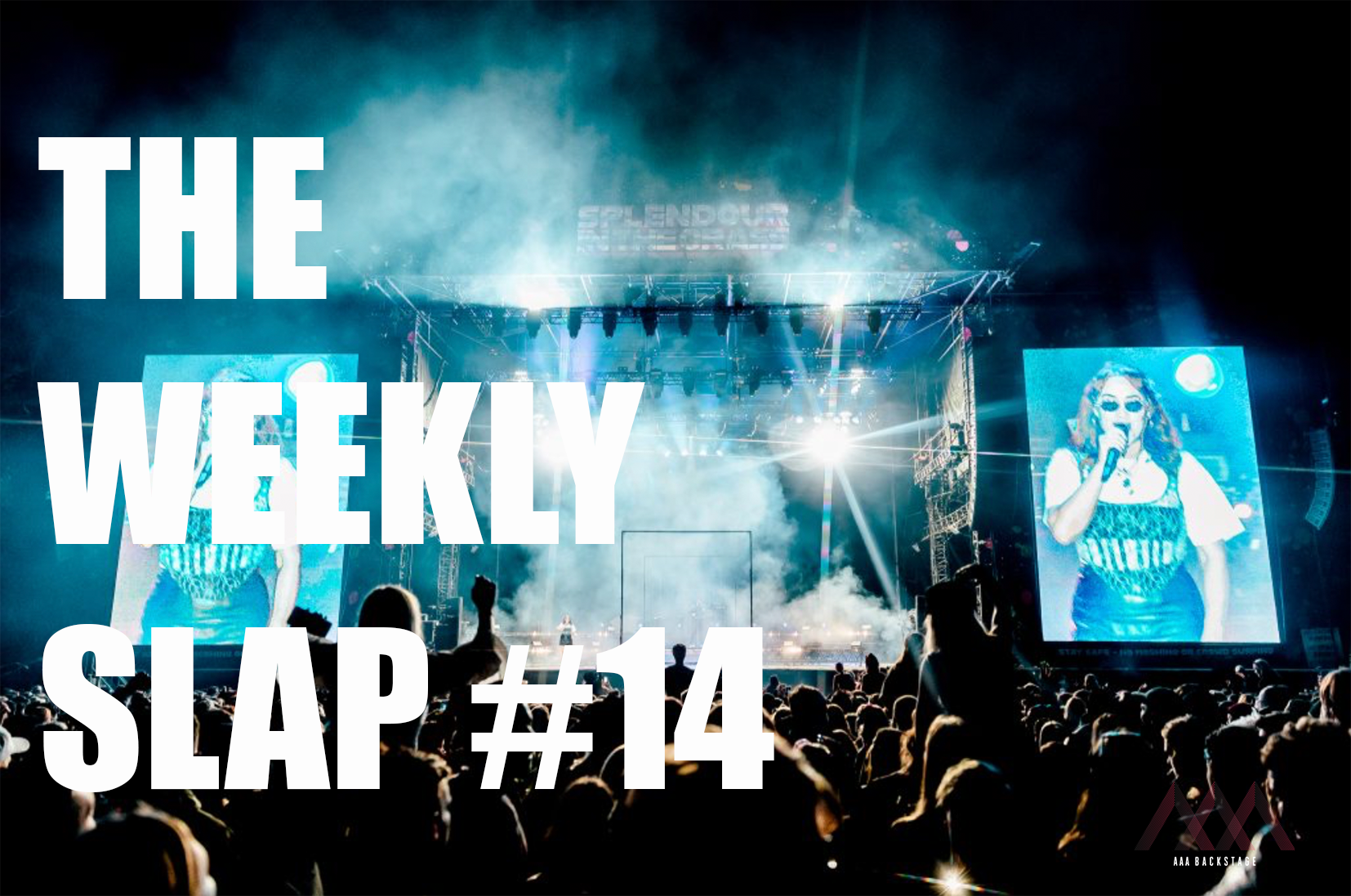 Welcome to the AAA Backstage Weekly Slap, where we give you the latest new music we think absolutely slaps! Each week we scour through our emails and bring to you the top hits from our inbox. So sit back, whack on your headphones, turn the dial to eleven and let us do the selecting.
Some big new tunes popping through on this weeks list and we're confident you'll like every single one of them!
First up we serve you some sweet alt pop vibes from Aimie Wilson and her new track Glitter. Cop some sweet indie/RnB humorous vibes from Tolliver and his dedication to his former housemates on the track Petty. Then we calm it down a bit with some minimal/downtempo from Frank Analog and his latest Black Hole. If you're into some cool as indie rock you're gonna dig Silverbacks and their newbie Muted Gold. Get some sun drenched chill-house fix from Salvatore Cordova and his new track Something. Treat yourself to some cute anti love pop from Maude Latour with her latest offering Furniture. Take a serve of minimal electronica courtesy of Musluklu Gorgi and his beautiful track Under The Moon. Lose yourself in the dreamy sounds of Urchin and his new tune Break In. If old school hop hop is your thing, you'll dig Africali and his jam Daughters Of The Sun. Get yourself some indie/pysch from Tim Ayre and his catchy number I Want It. Grab some more alt pop goodness from Melissa Ramsay and her sick new track Promises. If you're after something a little slower, MAY BBY has teamed up with Chris Hue to create the beautiful indie gem Leave. Embrace some more chill vibes thrown in from John Bringwolves and his great new track Waiting. If UK garage is a bit of your style then you'll dig MANÜKA's new tune Hold On. One that really caught our ears this week is Url and his dreamy indie psych track Bedroom Floor. Get some laid back alternative pop vibes from Bliss Army and his new track Long Way Down. Grab some big beats fix from Lil Fish and his new jam Lotus. Let's throw in some old school pop with NOPRISM and their fresh as hell track Pieces. Bringing it back to home soil we've thrown in the great new Australiana style rock with Pearl The Girl and her hot new one Long Way Back. And last but not least on this weeks list is SMALLS and his fun debut single Tail Lights.
As we say every week, there is something in there for everyone and we hope ya'll enjoy this weeks edition of The Weekly Slap.