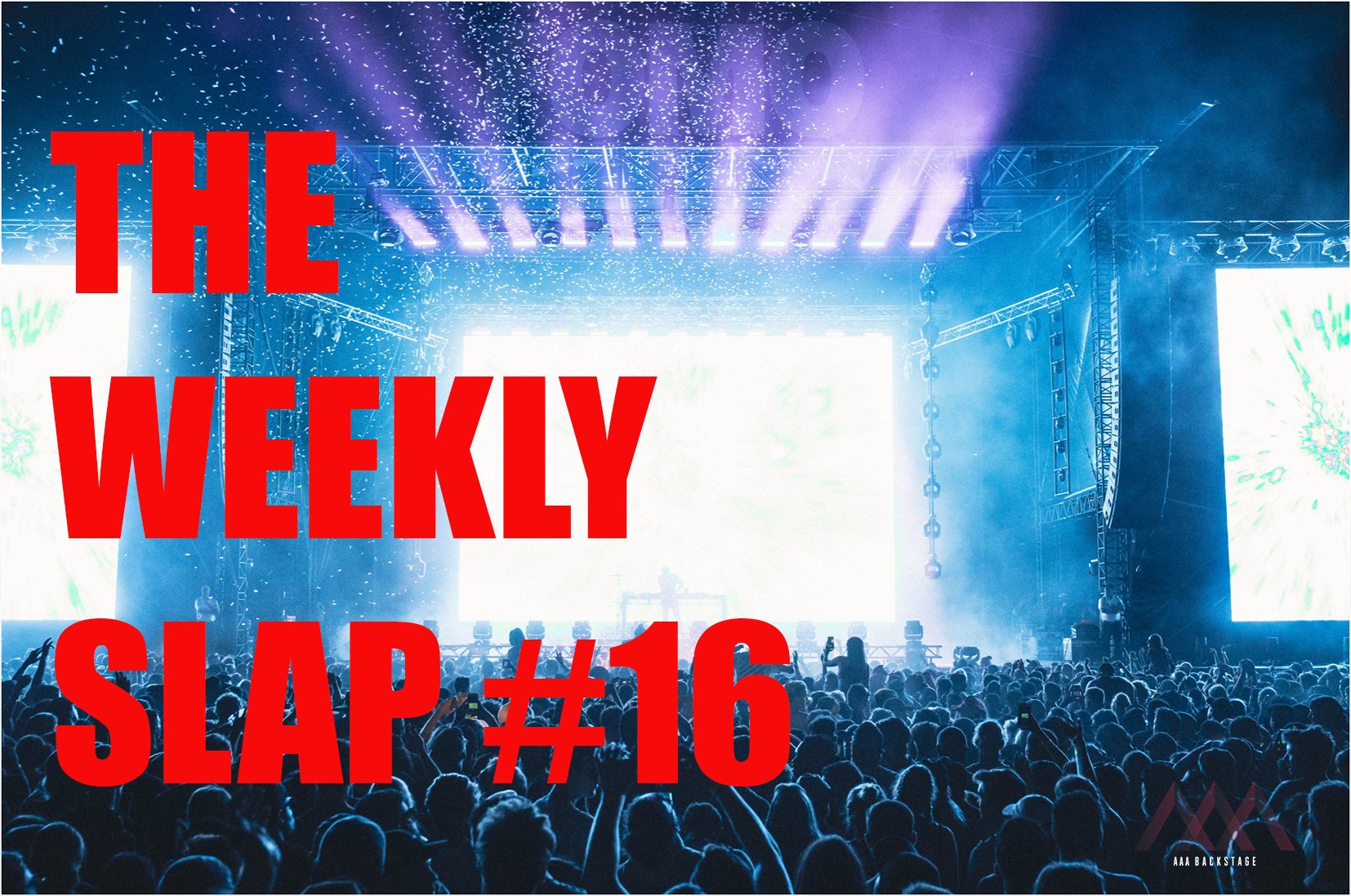 Welcome to the AAA Backstage Weekly Slap, where we give you the latest new music we think absolutely slaps! Each week we scour through our emails and bring to you the top hits from our inbox. So sit back, whack on your headphones, turn the dial to eleven and let us do the selecting.
The new tunes just keep popping into our inbox. This week as per usual we're inundated with some really great music and we did our very best to squeeze it all in.
First on the list this week we've got some super cool hip hop from Whit3 Boy who's teamed up with Jordan Lindsay for their new single Countin'. Then we throw ourselves into a dreamy dancefloor with Bjorn Gogge and his latest track Tom's Tuk Tuk. Then cop a serve of some shogazey, dreamy post punk courtesy of Ancient Channels and their new track Carpe Noctem. Get some chill vibes from Los shadows with their latest offering Portals. Change up the chill with a more downtempo electronica vibe from Colin Bussiere and his track Real Feel Good. Then we bring things back down to earth with Stellie and her cute new track I'd Have Killed For You. Get some daydream vibes from Mini Trees and their latest offering Honestly. If a beautiful electro pop is your thing you'll totally dig All My Madness and their brand newbie Sleepwalking. If 90's alt vibes is up your alley you'll absolutely love Øswald's new single Head Movies. Catch some sweet indie dance vibes from Tropez as he teams up with Lonely Benson to create the catchy single Closer To Me. If you need some help studying or just straight up chilling, Arms And Sleepers new single Olivia Hutton is your jam. Things remain on that chill vibe with Kanna and their fresh new jam Silhouettes. Catch some really cool alt pop vibes from Elise Chantelle and her latest single Ruby Red. Fantasise the night away with Pheoebe Ryan and her catchy new gem Reality. Grab some really cool brit pop/garage feels from Eades and their new tune Forget What You Want. If hauntingly good deeper pop sounds are your thing, then get into Alvinos Zavlis' and Waji's new single When I Fall. Let's lift that mood up to some cool funk vibes with Sirens Of Lesbos with their latest tune How Many Miles. Catch some really cool lo-fi bedroom pop from Renwick with his latest High Horse. Next up is an interesting one, we can't quite put it into a genre, but either way it's a winner so catch some dirty bug beat vibes from Jordan Lewis and his cool track Morning Pills. Hit the disco dan floor with Lazywax and their newbie Santa Catarina. And to close out this week things slow right down with Little Fox and their track Wild Ones.
As we say every week, there is something in there for everyone and we hope ya'll enjoy this weeks edition of The Weekly Slap.
All these tracks and more are added to our Weekly Catch Spotify and Apple Music playlists. So if you want an easy option where you just push and play and shuffle away, we've got you!