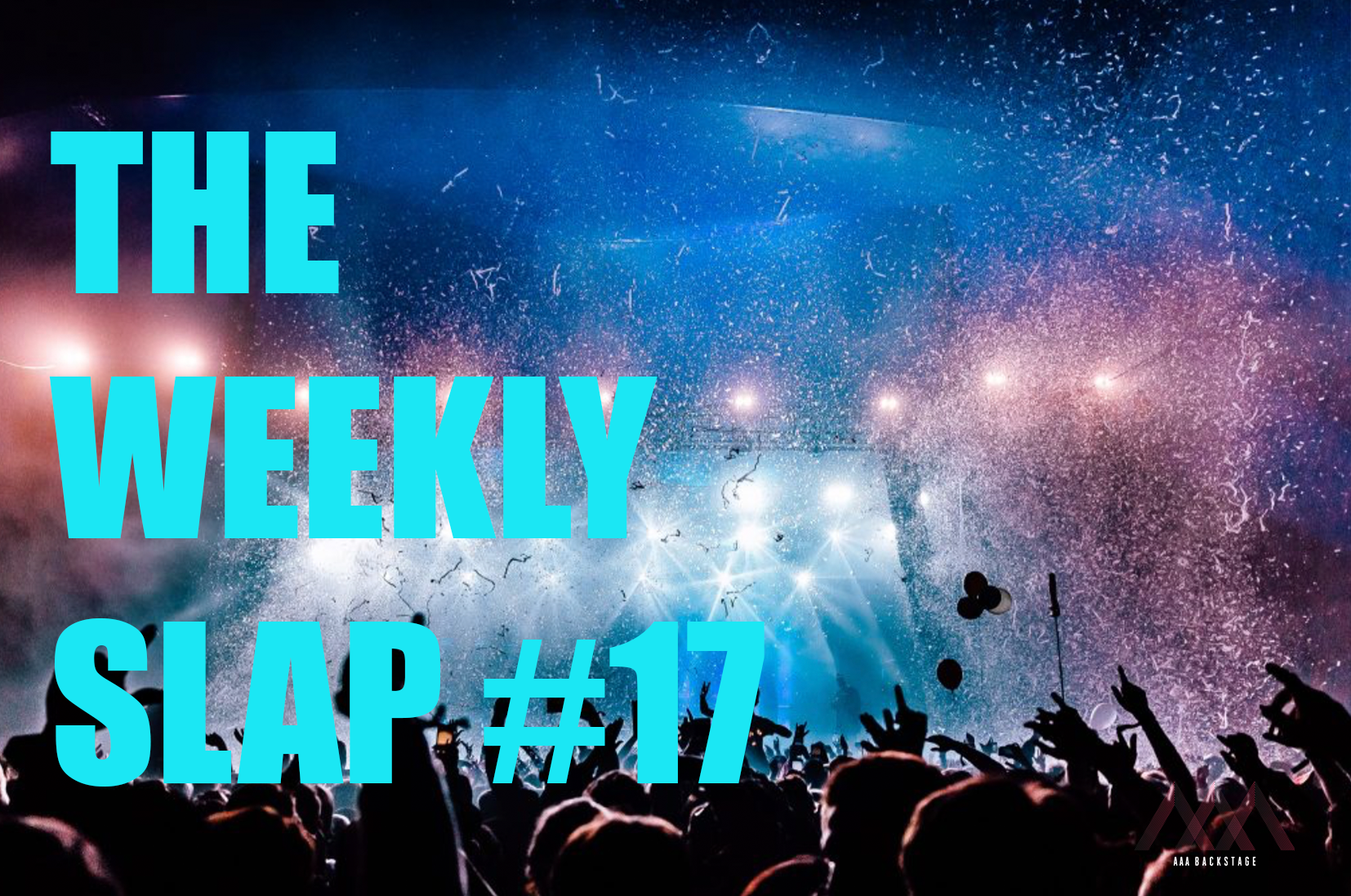 Welcome to the AAA Backstage Weekly Slap, where we give you the latest new music we think absolutely slaps! Each week we scour through our emails and bring to you the top hits from our inbox. So sit back, whack on your headphones, turn the dial to eleven and let us do the selecting.
The new tunes just keep popping into our inbox. This week as per usual we're inundated with some really great music and we did our very best to squeeze it all in.
To kick things off this week we throw you some sweet electro pop from Coleurs with their slapping new track Your Words. Next up on the list we get super some super minimal dreamy vibes from Salsersep with their latest track Orbit. Things then cop a super hit of big pop vibes courtesy of Emma Essinger with her new track OH OH OH. Next up let's go back in time and enjoy some early 00's brit vibes from Joe Publick and his new latest track Chicken Tikka Massala. Next up things get real coooool with Kuya James as he teams up Emily Wurramurra for their new jam Trust. Take a lovely hit of alt pop from Lola Scott with her new jam Crowded Conscience. Let's get down with some really cool indie electronica with flyckt and his latest offering Spotlight. Take a hit of some more indie disco vibes from Alois with their ripping track German Oak. Who doesn't love a cool indie rock tune? If that's you, you'll totally dig HighSchool's latest Frosting (I do it's fucking sick!). Cop some more indie psych vibes with Damian. and his fresh new jam To Get By. If indie folk is your thing then get on down with Knuckle Pups and their really sick tune California. Get them sweet slow psych vibes from Space Case and their newbie Lights Out. Grab some more beautiful alt pop vibes from Kmodo who's teamed up with Clara Serra Lopez for the lovely track When Will I Get There. Hands up if you dig fun sun drenched island styles! Cause the new track from Bubble Boat, Blue Lagoon is for you! Then let's hit the dance floor of another era with Astro Generale with their new track Night Fever. Local darling AYLA flexes her indie pop vibes with her new track Go Slow. Things get a tad more dancey with Night Tales and their new track About Us. Things get a nice winter warm up with Tallulah. and their lovely new track Hysteria. And last up we have some sweet dream pop from Bradyn and his new track I'll Be Fine.