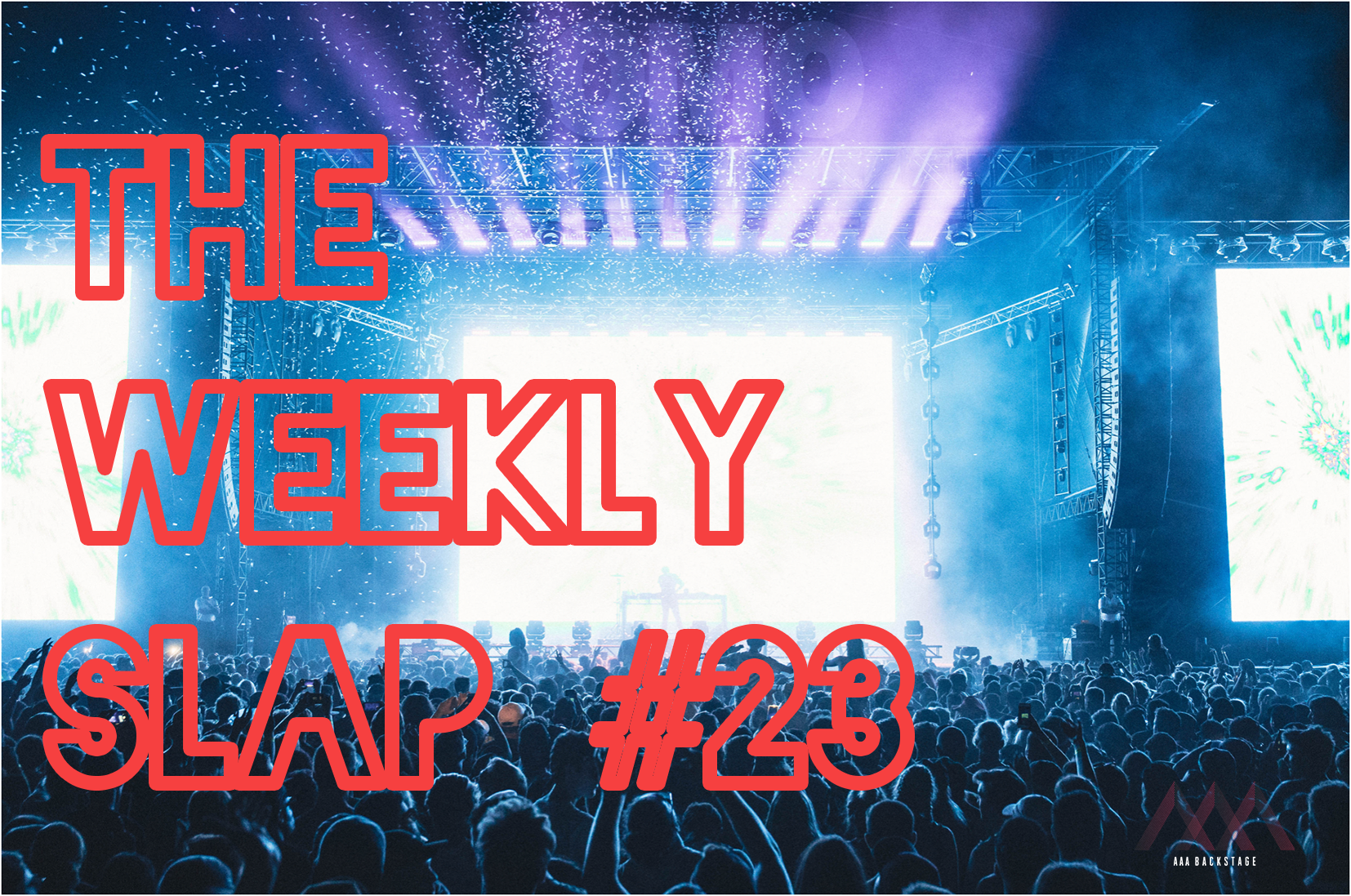 Welcome to the AAA Backstage Weekly Slap, where we give you the latest new music we think absolutely slaps! Each week we scour through our emails and bring to you the top hits from our inbox. So sit back, whack on your headphones, turn the dial to eleven and let us do the selecting.
This week has some massive inclusions. We have been very spoiled in this weeks submissions and the inbox has exploded with tunes!
Let's get chopping with a dose of some sweet Nu-disco style pop courtesy of LA producer Adult Karate and his new single, Keep Your Love.

Icelandia give us a catchy, dreamy little number called Changer. It's quite the arrangement!

Join the party with NOCUI and his fun dance floor vibe on the single, Bubbles.

Kios brings on the good vibes with their really catchy hit, Be Alright.

Marsupial Lion gives off some sweet synthwave vibes on his latest single, Solar Glare.

Gold and Thorn brings on a really beautiful dream vibe on his new single, Hollywood.

Get back to the dance floor with Creange and his fun house vibe filled track, Just Dance.

My Gravity Girls slow things down a little and take us deep into the stillness with his new track, Forests.

Flawed Mangoes teams up with Will Jay to create the fun catchy electro pop jam, Fatal Flaw.
Romes brings that real cool 90's alt vibe on the catchy track, Lose My Cool.

GJOL bring some really cool and hip swinging house vibes on the ultra fun tune, Hey Baby.

Chris Durkin teams up with Lauren Light to create an alt pop anthem, Mind.

The mysterious Boogrov brings on some deep cuts on his new electronic gem, Волна.

Midnight Garden bring on the classic video game style arps with the catchy new single, Hold Me after.

Rey Pila makes his Weekly Snap return this time with another uber cool catchy jam, Drooling. (Office
fave!)

The Hails continue on with this weeks apparent theme of alt pop winners with their latest offering, Denial. (Super Catchy)

Future History bring on the big fuzz with their latest track, Bare Your Teeth. On repeat if you love alt rock!

Go deep into the abyss with CLAYRANGE and his really dream filled track, Voyager.

Meena bring the big psych style guitar delivery on the big sounding track, Porch.

And closing out this week is the super chill vibes of Kiavi and his beautiful track, The World's Fucked & You're Beautiful.

All these tracks and more are added to our Weekly Catch Spotify and Apple Music playlists. So if you want an easy option where you just push and play and shuffle away, we've got you!