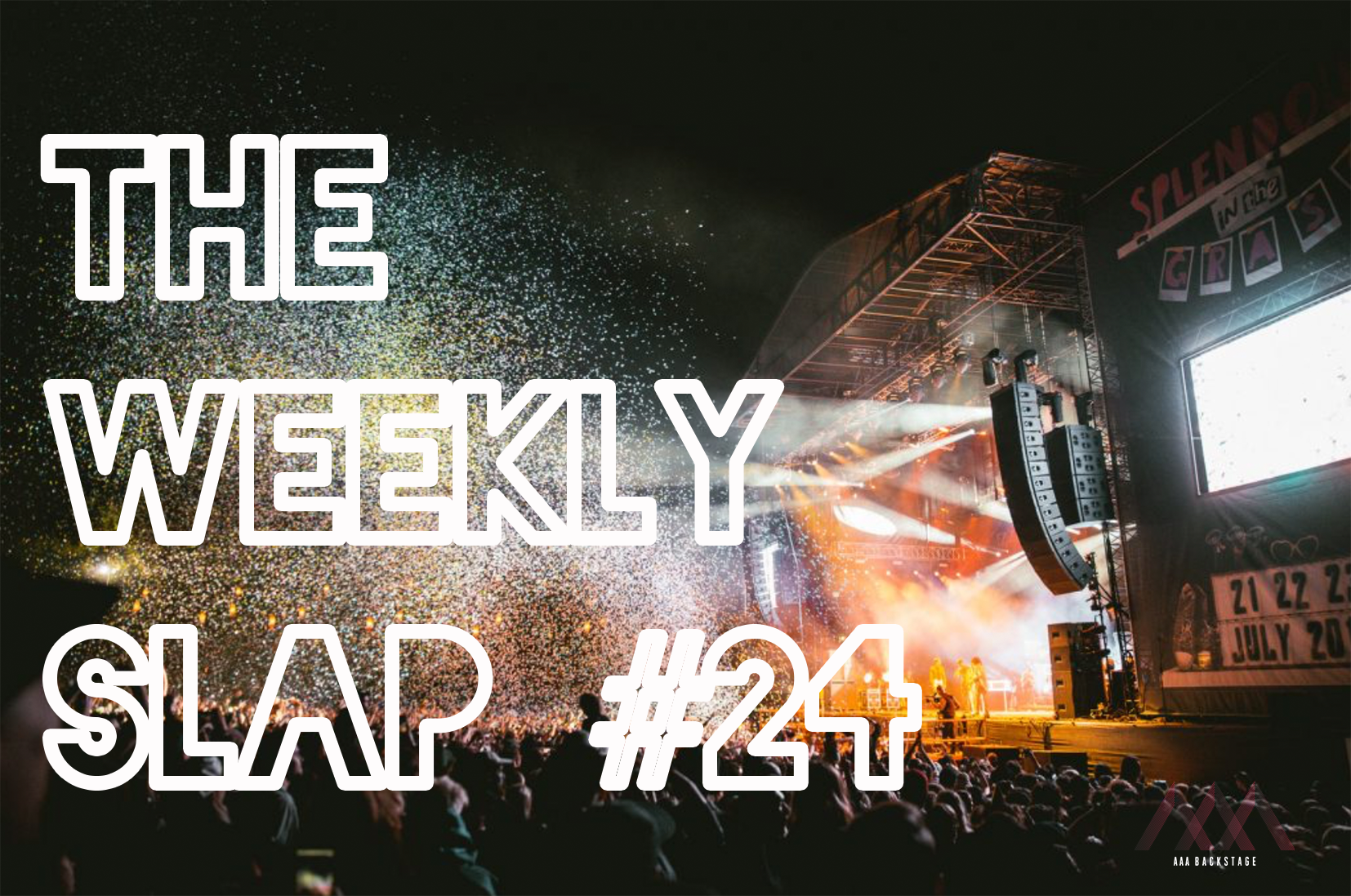 Welcome to the AAA Backstage Weekly Slap, where we give you the latest new music we think absolutely slaps! Each week we scour through our emails and bring to you the top hits from our inbox. So sit back, whack on your headphones, turn the dial to eleven and let us do the selecting.
This week has some massive inclusions. We have been very spoiled in this weeks submissions and the inbox has exploded with tunes! As we remain in these isolating times it's so great we have great new music getting released every week. Make sure to support these artists as best you can. While they provide you with joy. We should be giving back by spinning them as much we can.
Let's get into the groove with Tasty Bread and the lush sounds of the beautiful single, Any Odd Night.

props give off some super catchy indie vibes with their rad new single, Easy.

Siren Red flexes with that super cool catchy electronica on her latest single, Listen.

Aaron Joseph Russo takes you into lo-fi heaven on his loveable jam, Cha Cha Cha.

Cave Palace brings the soothing dreamy synth vibe with the killer tune, Gypsies.

Leaf Eaterr provides the soft, soulful singalong vibes on his latest tune, Water.

Sam Rowan's latest track Kickstarted will have you smiling with the good vibes it brings on. (Super fun)

SADBOii provides that summertime teenage soundtrack vibe on his latest track, Nah Yeh.

London's Astral Haunt bring on the cool indie dance vibes on their new track, Giddy.

Nopé deliver the soothing dreamy sounds on the beautiful track, Crawling. Perfect for daydreaming!

Kotara give you that classic Australian sound on their rad new track, Losing Sleep.

Devin Kennedy sucks you into his dreamy alt pop vibe with his latest tune, Deep Shit.

John War has you swooning for more after listening to his catchy new number, The Difference.

Lose yourself in the beautiful vocal delivery of B.Miles and her new single, Worst Enemy. Amazing!

Remember the fun vibe of 00's indie dance? Well Nicolas Micheaux will take you there with his new track, Parrot.

This week has a general theme of dreamy vibes! And that continues on with Steve Benjamins and his latest offering, Symmetry.

VEAUX deliver the absolute goods on their swaying track, Tell Me That You Love Me.

Get down with the dream pop duo of 0171 and their new track, Photograph. It'll catch you form the push of that play button.

Everyone to the dance floor for some big dance vibes from Montronic and their massive tune, ARP.

Closing out the list this week is the super jiving sounds of The Monument and their new track, Let's Move Out Baby. (Office favourite)

All these tracks and more are added to our Weekly Catch Spotify and Apple Music playlists. So if you want an easy option where you just push and play and shuffle away, we've got you!