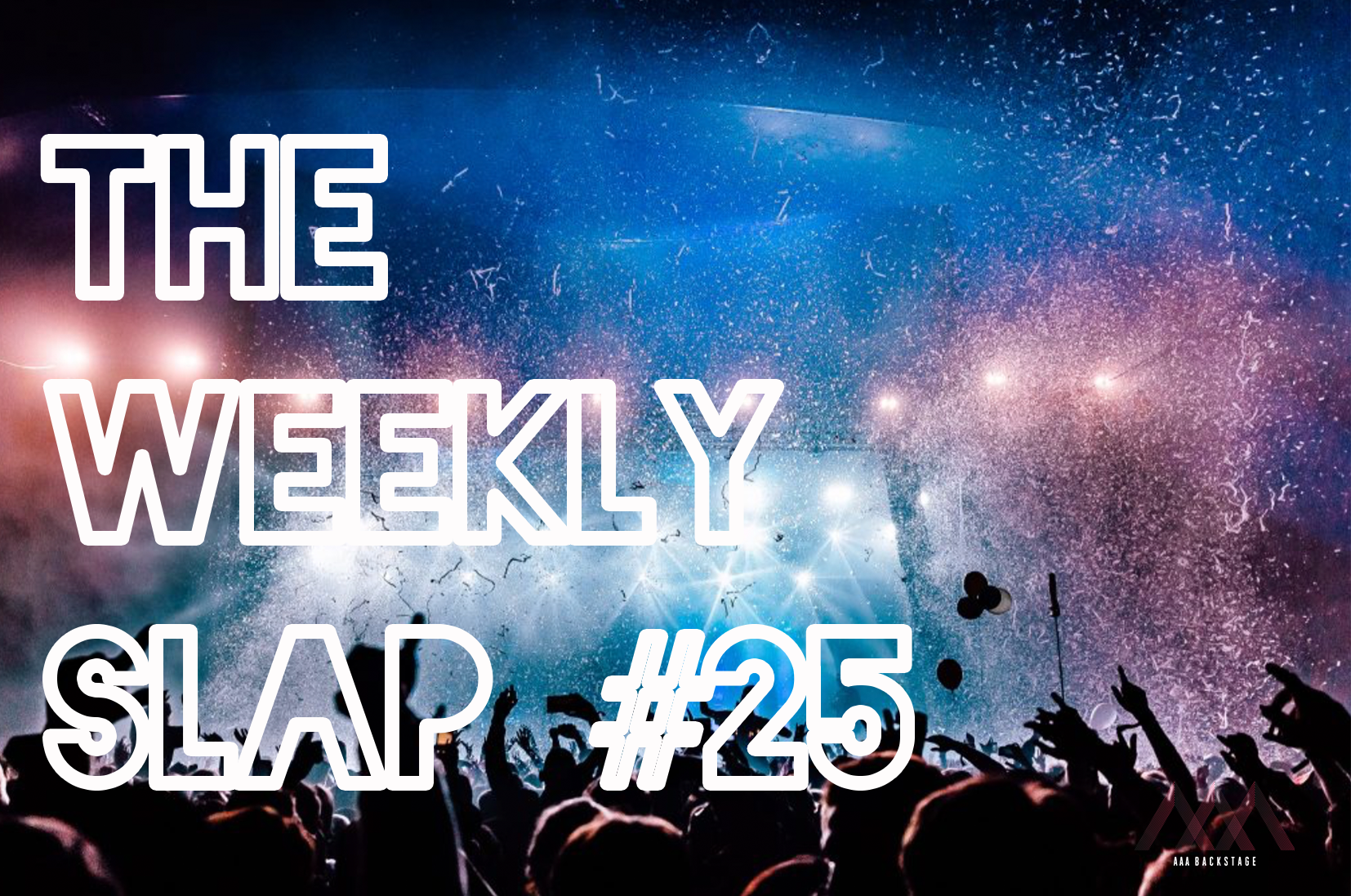 Welcome to the AAA Backstage Weekly Slap, where we give you the latest new music we think absolutely slaps! Each week we scour through our emails and bring to you the top hits from our inbox. So sit back, whack on your headphones, turn the dial to eleven and let us do the selecting.
This week has some massive inclusions. We have been very spoiled in this weeks submissions and the inbox has exploded with tunes! As we remain in these isolating times it's so great we have great new music getting released every week. Make sure to support these artists as best you can. While they provide you with joy. We should be giving back by spinning them as much we can.
Let's get into the grove with Beesqueeze and their brand new tune, Say You Do. Fun but calming way to enter the slap.

Buddy Glass team up with Rhiannon Back to bring us the beautiful indie anthem, If You Sail Out.

AAA favourites The Great Emu War Casualties are back with another super catchy rock gem, Dead Ibis Burger.

The Junkie Twins flex their softer indie muscle on the sing-a-long jam, Virtual Anxiety.

Gold Coast legends Chutney give you the ultimate catchy toe tapping vibe on their brand new track, Outcast.

Pop you collar and get cool with Normal Average People and their new track, Lemonier//Memo.

Madelline shows off her take on alt-pop with the feisty jam, On A Different Wave!

WE had to throw this one in cause it's just a legendary pairing from Dope Lemon and Winston Surfshirt and the catchy, Everyday Is A Holiday.

Get rocking on the big guitar vibe from Chateau Chateau and their latest offering, I Saw Your Face.

Elephant Castle have nailed that smooth catchy indie sound on their latest track, My Muse.

CARRÉ continue to dominate that modular synthy, spaced out technology vibe on their super cool track., Freeform.

Chiccote's Beats brings on that lovely trip-hop vibe with their latest vibe, Luna.

Roni Mitch will have you swaying in the afternoon sun on his new track, Can't Win. You'll be smiling along with this one.

STORME absolutely delivers on her amazingly vocal lead tune, Kite.

Cloudy June has produced the goods with her latest pop gem, Pretty Pills For Broken Hearts.

Astral Vertigo give you this weeks Synthwave fix with the amazing tune, Arrival.

Throw your horns in the air for The Violent Stones and their super punk vibe on the tune, Shark.

Mazoulew has teamed up with Handbook to unveil a beautiful sounding electronic dance vibe on their tune, Kin.

You Us We Them continue on that chilled instrumental study vibe with his new track, Siren.

Closing out this week we give you the lovely soft vibe from Monmoi and his poly filled lo-fi track, Enemy.

All these tracks and more are added to our Weekly Catch Spotify and Apple Music playlists. So if you want an easy option where you just push and play and shuffle away, we've got you!