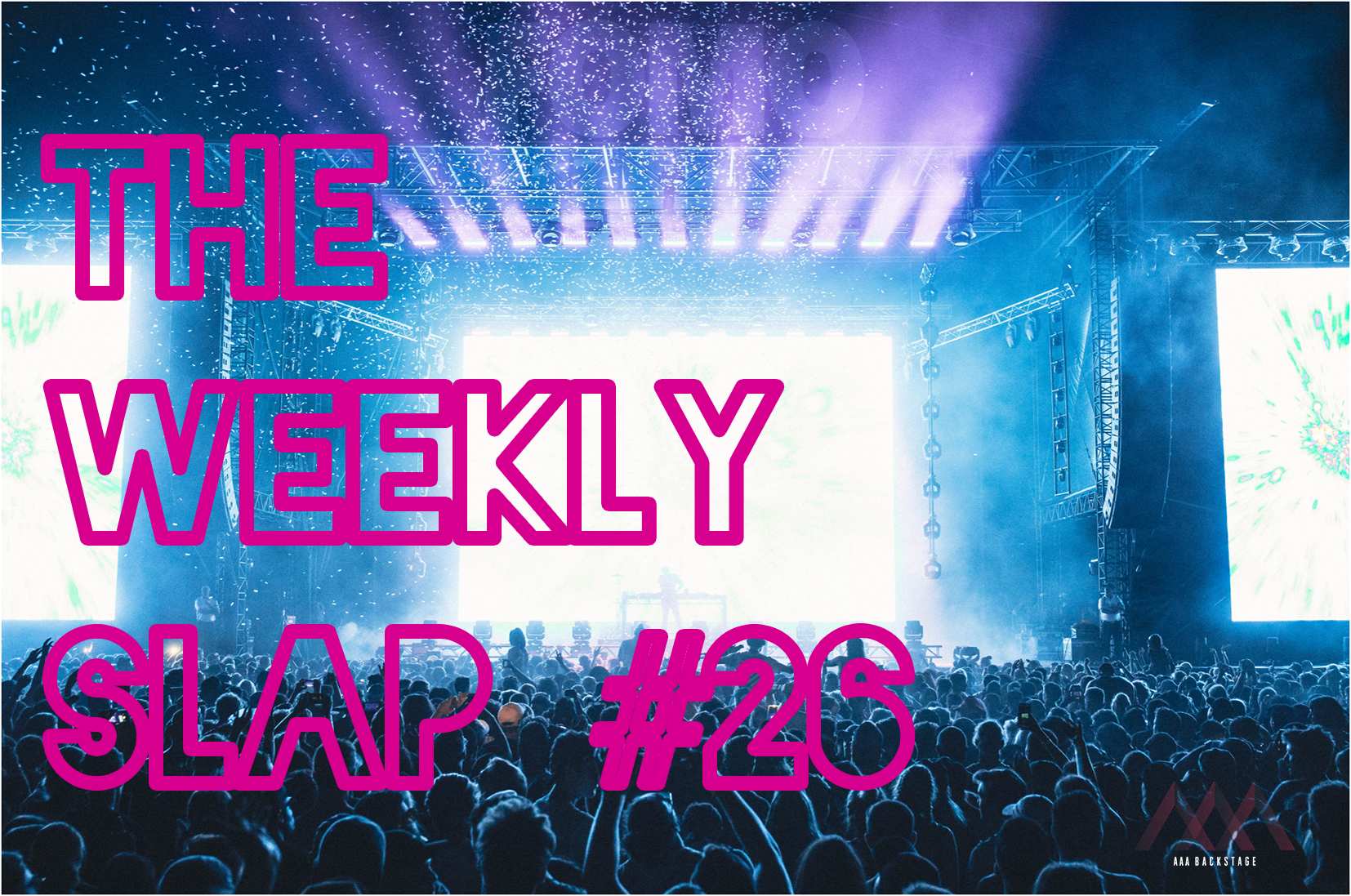 Welcome to the AAA Backstage Weekly Slap, where we give you the latest new music we think absolutely slaps! Each week we scour through our emails and bring to you the top hits from our inbox. So sit back, whack on your headphones, turn the dial to eleven and let us do the selecting.
This week has some massive inclusions. We have been very spoiled in this weeks submissions and the inbox has exploded with tunes! As we remain in these isolating times it's so great we have great new music getting released every week. Make sure to support these artists as best you can. While they provide you with joy. We should be giving back by spinning them as much we can.
Jump straight into your weekend with some sophisticated indie dance vibes from DOV and their latest tune, It Feels Right.
A young Matt Ryder will give you the chills with his new track, Not The Same. Very chill vibes with some talented production.
Mattsoro gives of some cool indie vibes crossed with an atmospheric pop feel on his latest tune, Tides
Pawl and Discrete's deeper jam, In My Heart cops a sweet remix from Panuma. It's popping!!
SUSU bring the absolute cool shit on their latest tune, Rollin' Calf. This one is almost impossible to not like!
Zaamwé continues the dreamy chill wave with his latest track, Blimey Limey. It's like pure sunshine in audio form.
Lady Dan brings that super cool indie-folk vibe on her new track, Fact Non Verba. Perfect for rolling around on grassy hills.
Gold Star Gold Star give the ultimate indie college feel on their new offering, Sun Staying Down. This one is cute as!
Chromadescent provide you with some atmospheric feels on there dreamy electronic piece, Terple. Ideal for that lax mode.
Handmade provide you with some dinner time ambience on their latest single, Weightless. Perfect for those ambient moments with a glass of wine and a book.
Naoist take on some experimental vibes with their new tune, City. It's a smooth gem that requires the repeat button.
Shotski has produced a warm soft psych pop hit with catchy number, Sordid. Summer time thinking feels.
Enter the world of Dewey and the hauntingly great number, Savannah. It's mysterious and fiery. Great catch.
Woodes has produced a killer alt-pop jam with her latest track, Queen Of The Night. (Office Favourite) It'll have you in a dream state instantly.
Third Floor has teamed up with Harry Nathan to produce a super chilled lo-fi deep number with their catchy track, On Your Mind.
Pagoda has brought on the goods with their ultra synth pop jam, Public. Indie pop heaven!
Dance Yourself Clean bring on the fun indie dance vibes on their funky track, Something's Changed.
Gabriel Delicious combines a psych guitar feel crossed with a cool fun indie style delivery on his new tune, Birthday.
Bailey Judd will have you swooning in his super smooth gem, Black Mould. It's as smooth as soft butter.
Benjamin Brown closes out this week with some super fun party hip hop vibes on his new track, Datz Money. Crank this one in the car.
All these tracks and more are added to our Weekly Catch Spotify and Apple Music playlists. So if you want an easy option where you just push and play and shuffle away, we've got you!