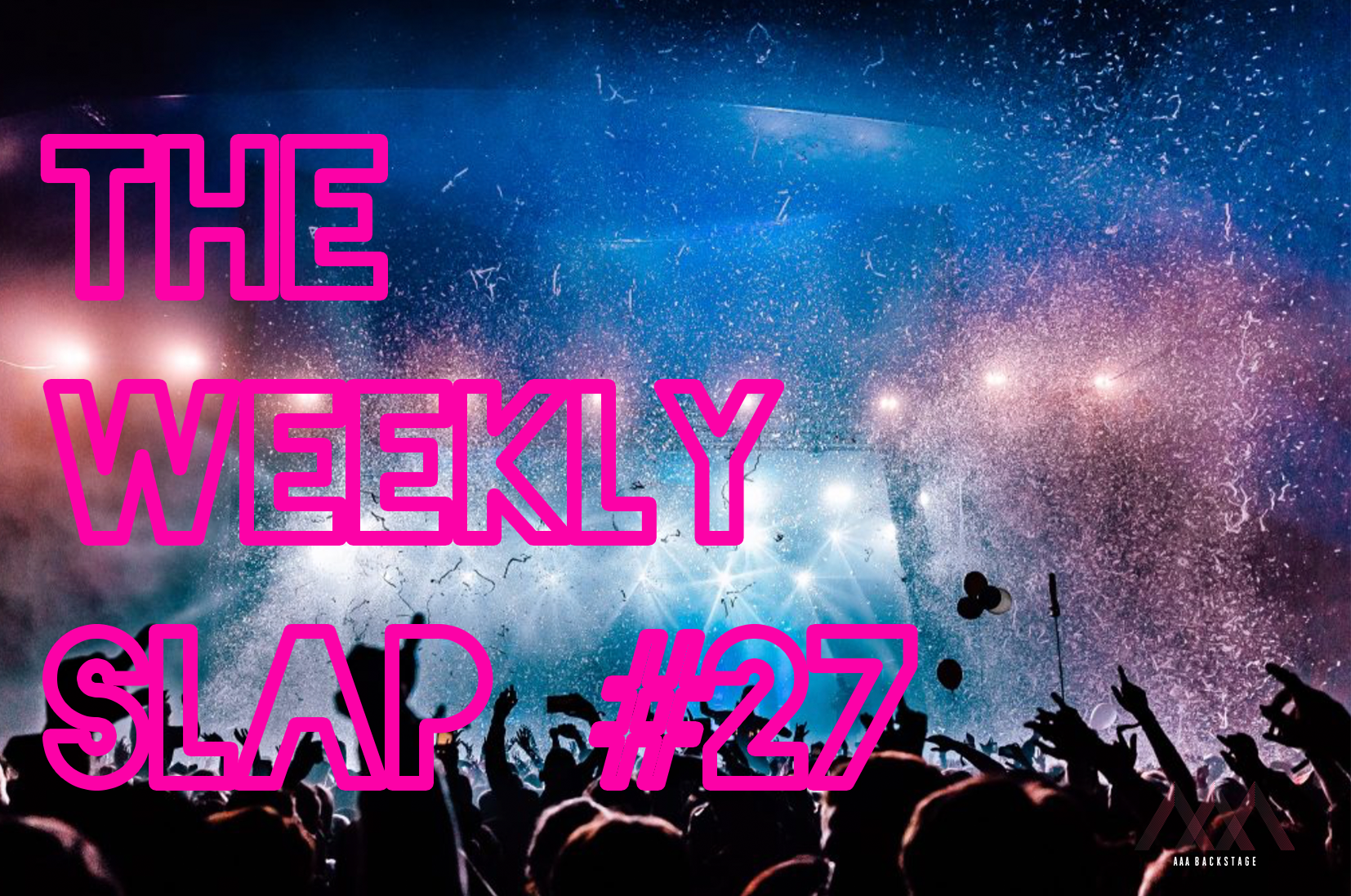 Welcome to the AAA Backstage Weekly Slap, where we give you the latest new music we think absolutely slaps! Each week we scour through our emails and bring to you the top hits from our inbox. So sit back, whack on your headphones, turn the dial to eleven and let us do the selecting.
This week has some massive inclusions. We have been very spoiled in this weeks submissions and the inbox has exploded with tunes! As we remain in these isolating times it's so great we have great new music getting released every week. Make sure to support these artists as best you can. While they provide you with joy. We should be giving back by spinning them as much we can.
Let's get low with some smooth talented hip hop from Gated Community and their new single, Lay Low And Snitch.

Get into some super chill indie electronica courtesy of Alex Stolse and his single, Orphan.
Edapollo's hit dance jam, Gold Light cops a sweet remix from Mazoulew. It's a total vibe.

Hey Love take give us the cool indie dance vibes on their new single, SOS.
Grab some sweet nu-disco feels from Kitten Heel and their new track, Needs To Go.
Crystal Cities return with that classic indie rock vibe on their latest offering, Don't Speak Too Soon
Magic Bronson makes another Slap appearance with their smooth dance number, ITILYN.
Strange Souvenirs give you some real deep vibes on their new single, The Cleaner.
Tempesst bring some really cool psych vibes on their new track, High On My Own.
If alt-pop with a twist of electro is your thing. You'll totally dig Mondingo's new single, If.
Local newcomer Camxron takes you into electronic journey land with his amazing debut single, Dawn.
Sylvann Paul brings on them sweet romantic psych vibes on his latest tune, Summer Of Nothing.
Wrenn provide your indie pop fix this week with their upbeat newbie, Maggie Gyllenhaal.
Delachute's new single, Sophia will have you tapping your toe and searching for more. (Interesting backstory here)
If atmospheric journey vibes are your thing. You'll absolutely love Kalmo's new single, Dancing Light. Ideal chill music.
Mouissie combines the sweet style of Nu-Disco and blended with some rich retro waves on his latest offering, Skytrain.
Hope D bring on the alt-indie catchiness on their new tune, Common Denominator.
Gold Suits flex the 808 vibes on their new indie dance jam, Only You.
Local hero Running Touch returns with the smooth indie vibes on his latest tune, Signs.
Get down with some super fun ironic pop punk with Baby FuzZ and his new track, We're All Gonna Die.
All these tracks and more are added to our Weekly Catch Spotify and Apple Music playlists. So if you want an easy option where you just push and play and shuffle away, we've got you!