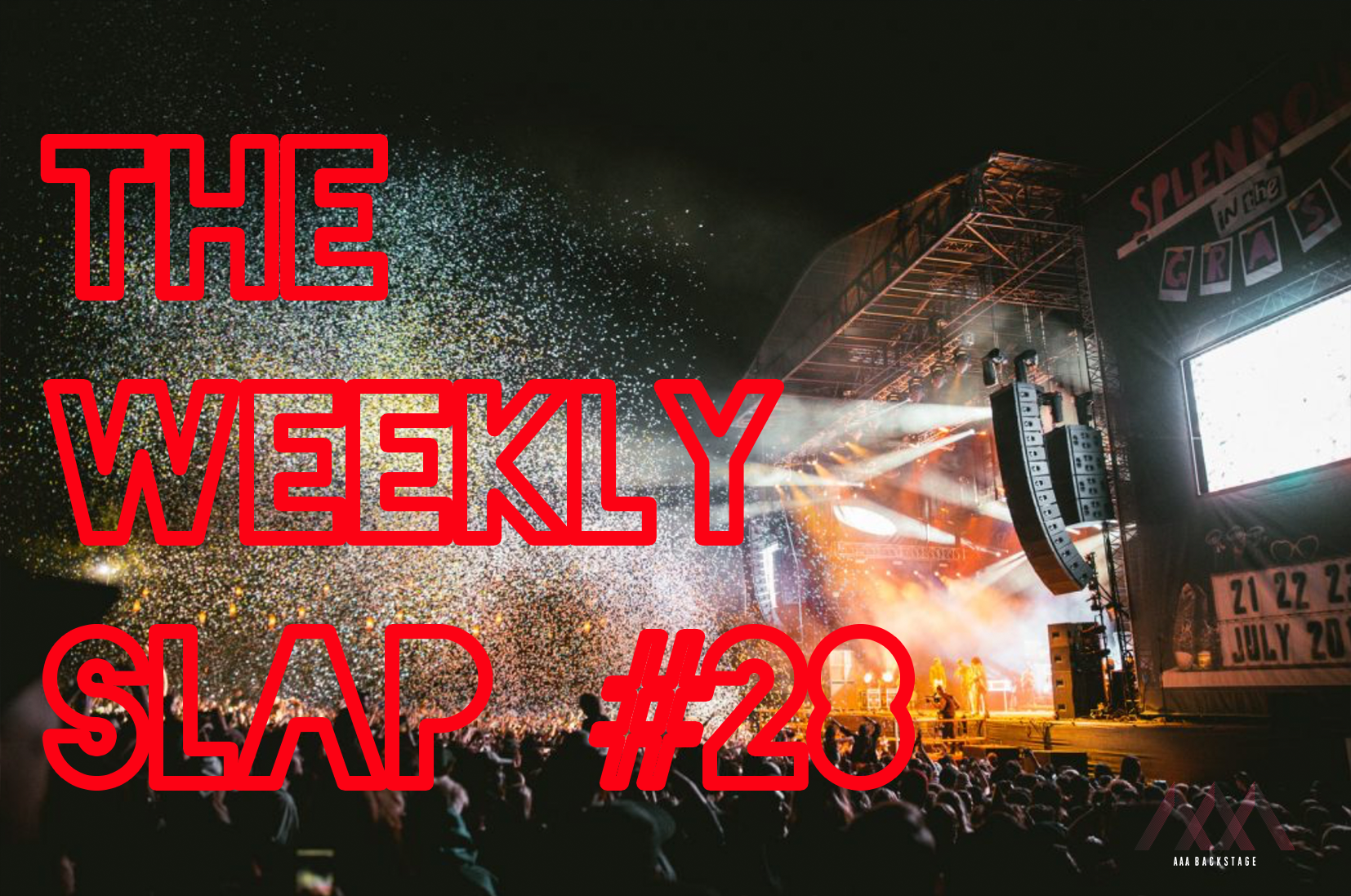 Welcome to the AAA Backstage Weekly Slap, where we give you the latest new music we think absolutely slaps! Each week we scour through our emails and bring to you the top hits from our inbox. So sit back, whack on your headphones, turn the dial to eleven and let us do the selecting.
This week has some massive inclusions. We have been very spoiled in this weeks submissions and the inbox has exploded with tunes! As we remain in these isolating times it's so great we have great new music getting released every week. Make sure to support these artists as best you can. While they provide you with joy. We should be giving back by spinning them as much we can.
First off the rank this week we get into some deep alt pop vibes courtesy of Koko and vibing single, All Together Now.

Next up shed a tear alongside the slow pop sound of Cry Baby with her self titled single, Cry Baby
Get lost in the dreamy sounds of Aydin Sayar and his new single, Missed Calls.
Take a hit of some indie pop sounds with Sugar Soap and their latest offering, Twilight.
Berlin based duo RAYVENTURAS provide your post punk indie vibes this week with their single, Wired.
Luna Shadows brings the classic pop vibes on her new single, The Nineties.
Hot Tub gives us a real sharp sounding house-pop number in I'm Coming Home.
Luvchild brings the swoony and fiery vibes on her latest single, Don't Text.
Creeptones put on the haunting vibes with their latest tune, Hell + Ice.
The Paper Kites team up with Lucy Rose to give us the beautiful ballad, For All You Give.
Baby Jane absolutely delivers in her alt-pop anthem of a track, Ski Mask.
Kowloon gives us some smooth and catchy indie dance vibes on their new single, Life In Japan.
Hannah Lee Thompson is sad and mad, but shows us what a true voice is in her new single, Handsome Ugly.
Chappaqua give you this weeks instalment of hard grunge fuzz with their new single, The Rift.
Paul Vilas teams up with Daša to bring us the experimental future sounding single, Move Slowly.
Saint Nine gives you some smooth vibes to chill out to on his latest offering, The Way To You Heart.
Luna + Yury give you a sweet does of fun indie dance with their latest single, Summertime.
Family Mart provide some dreamscape feels on their new single, For Eric.
Narou teams up with At The Crib to give us the infectious grooves of Check On Me.
Closing out this week is the futuristic sounds of Forests And The Hunt with their single, Ruin.
All these tracks and more are added to our Weekly Catch Spotify and Apple Music playlists. So if you want an easy option where you just push and play and shuffle away, we've got you!