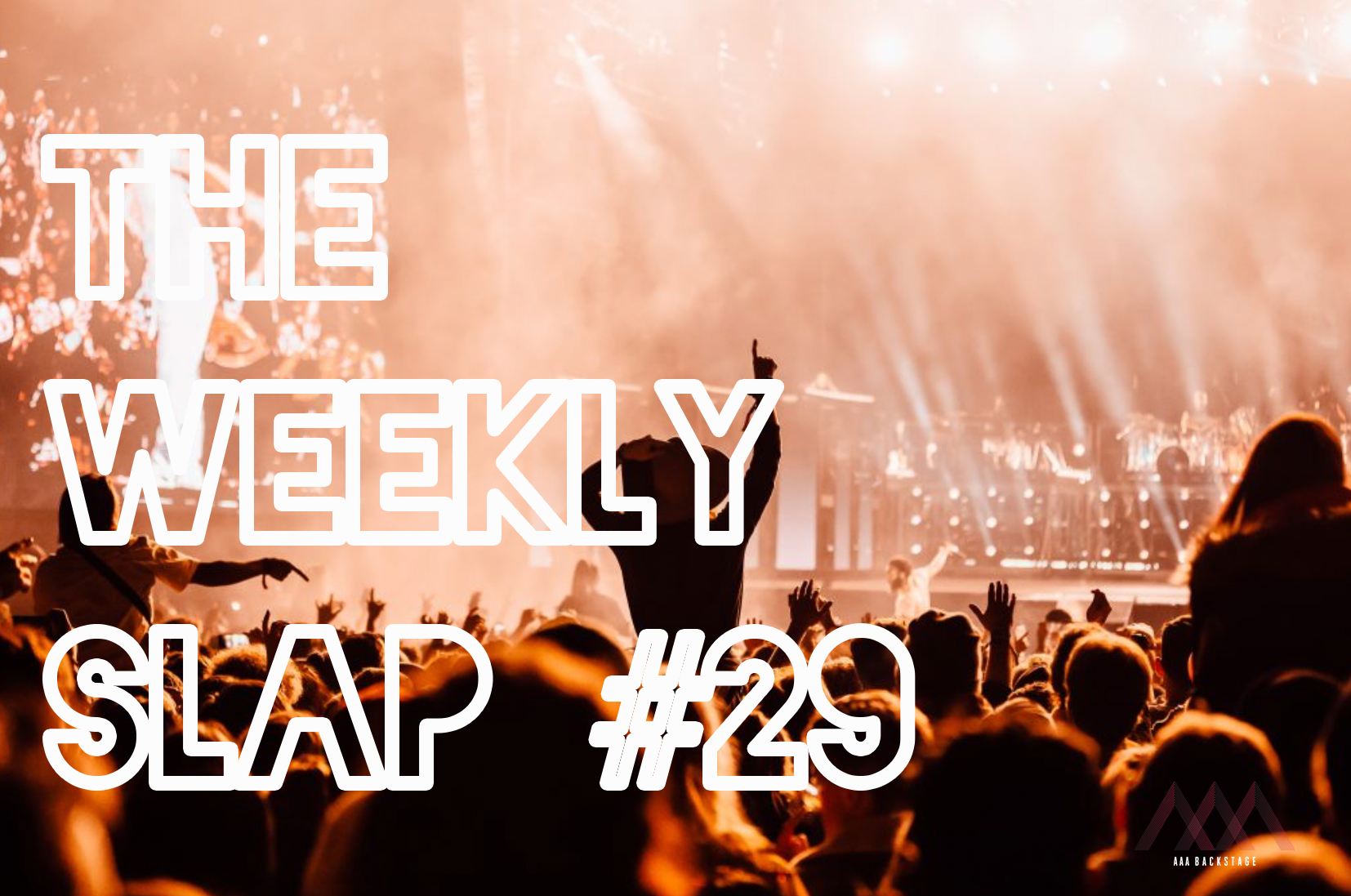 Welcome to the AAA Backstage Weekly Slap, where we give you the latest new music we think absolutely slaps! Each week we scour through our emails and bring to you the top hits from our inbox. So sit back, whack on your headphones, turn the dial to eleven and let us do the selecting.
This week has some massive inclusions. We have been very spoiled in this weeks submissions and the inbox has exploded with tunes! As we remain in these isolating times it's so great we have great new music getting released every week. Make sure to support these artists as best you can. While they provide you with joy. We should be giving back by spinning them as much we can.
This week we kick things off with some smooth lo-fi acoustic vibes courtesy of Rich Jacques and his romantic single, Joy Follows Like A Shadow The Never Leaves.
Take a sweet slice of warm dance floor vibes from Alex The Flipper and the ever smooth jam, No One.

Jouska keeps things roaming around that nice warm electronic vibe with her single, Because I Really Don't Mind.

Henrikes strikes at the heart with the beautiful indie-pop gem, Velodrome.

GUDFELLA teams up with Your Favourite Colour to give us the pop-rock catchy number, Young.

Aaron Taos and Spill Tab tug at your heart strings with the slow romantic ballad, Loneliness PTII.

Morning Arcade give us a sweet dose of indie vibes with their new single, Cold Shoulders.

Mr Gnome speed things up a little with their alternative catchy tune, Gold Edges.

Leisure Club impress us with their super fun indie-rock jam, Hard To Find.

Iska Dhaaf have absolutely nailed it with their new alt-pop single, Crying In Your Sleep. (Office fav)

Jesse Blake Rundle will lift your mood with his new classic indie-folk track, It's Gold Outside.

Lain will capture you and take you to trance land with her enchanting voice on her latest single, Without Me.

Relick have produced a beautiful dreamy number, la magie. It screams cool.

Lukka take you into a dreamy paradise with their latest single, Turnaround.

Liz Melina Godoy Nieto gets your hips moving with her new track, Display.

Lemonade Baby has produced a super impressive fun filled contemporary pop jam, Would You Be Friends With Me. It's super catchy!

Dizzy Fae lures you in with her experimental alt-pop tune, I'm Good. Pure gold.

Kauf provides you with the perfect late night lonely time soundtrack with their smooth number, Time Pass.

Local godess Vera Blue takes things to a higher level with her new single, Lie To Me.

Llusion has teamed up with HXNS to create a perfect pop gem, Sad4Good. You'll be singing this one in the shower it's so catchy.

All these tracks and more are added to our Weekly Catch Spotify and Apple Music playlists. So if you want an easy option where you just push and play and shuffle away, we've got you!