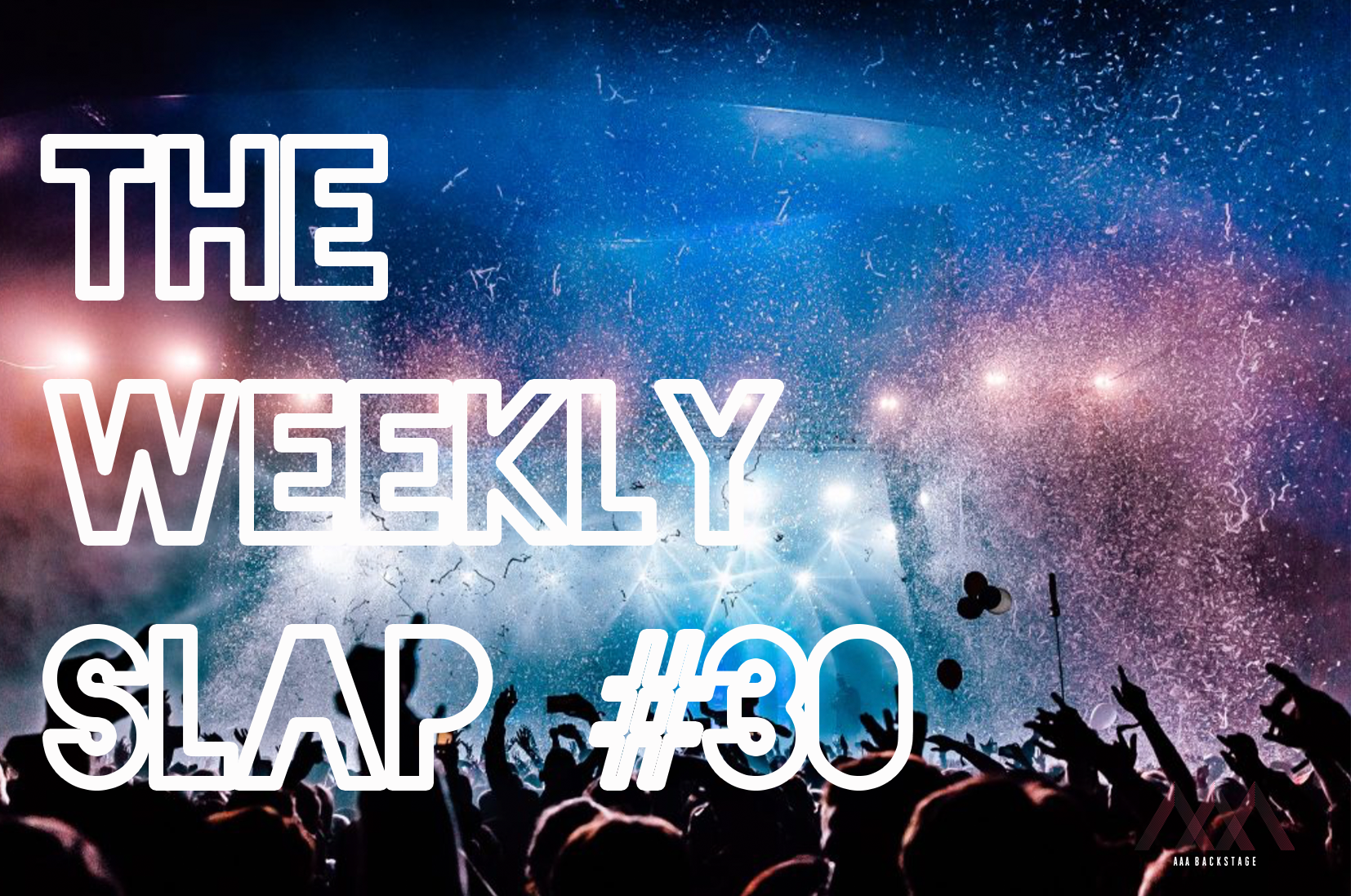 Welcome to the AAA Backstage Weekly Slap, where we give you the latest new music we think absolutely slaps! Each week we scour through our emails and bring to you the top hits from our inbox. So sit back, whack on your headphones, turn the dial to eleven and let us do the selecting.
This week marks the 30th week we've been pooling the coolest tunes of the week! I started this wrap up because we were all in lockdown and needed as many tunes as we could get to keep us sane. There has been so many good tracks sent out way and this week is no different. There are some tunes in there for everyone so get listening!
This week we kick off with some big pop rock vibes from The Clever References and their latest track, Never A Straight Line.

Dancer give us some lovely indie nostalgic vibes on their new tune, Dreamer. It's actually dreamy!

MKSTN has teamed up with Avery Florence to give us the beautiful single, Affinity. Ideal for those studying playlists.

Slow Pulp set out to impress with their latest indie rock offering, At It Again.

Gabrielle Current provides you with some super smooth vibes on her new single, Undercover.

Dance Yourself Clean team up with Lizzy Land to give us some sunny indie dance vibes on the bright single, Been Too Long.

Droid Bishop mash up the sounds of Synthwave, glam rock and funk in his latest offering, The Light.

Cousin Kula provide you with your weekend chill soundtrack on the dreamy single, Morning Dew, With You.

Brandon Jack & The Artifacts go full send on their latest single, four days. It's a vibe!

Archil & Leon get you into the astral zone on this epic synth-laden tune, Heartbeat.

The Lonely People give off some smooth mysterious vibe on their new tune, I Thought You Like Being Alone.

Hayden Calnin will whisk you into tears with his beautiful ballad, As I Exit pts 1 & 2.

NYIKO gives the nu romantic post punk vibes on his new single, Call The Boys.

Christian Cohle gets super experimental on his latest offering, Wallflower. (Office Fav!)

Weekly Slap residents Bad Flamingo make their return with another super cool track, Bottom Shelf Gin. I honestly love everything they do.

Get sucked into pure beauty with Sølv and her latest tune, Gentle Riot.

Makk provide you with some sunshine synthy disco vibes on the super catchy track, Ryan Beach.

Closing out this week MADISKO teams up with MaNNaz to give you your indie dance/NuDisco fix.

All these tracks and more are added to our Weekly Catch Spotify playlist. So if you want an easy option where you just push and play and shuffle away, we've got you!