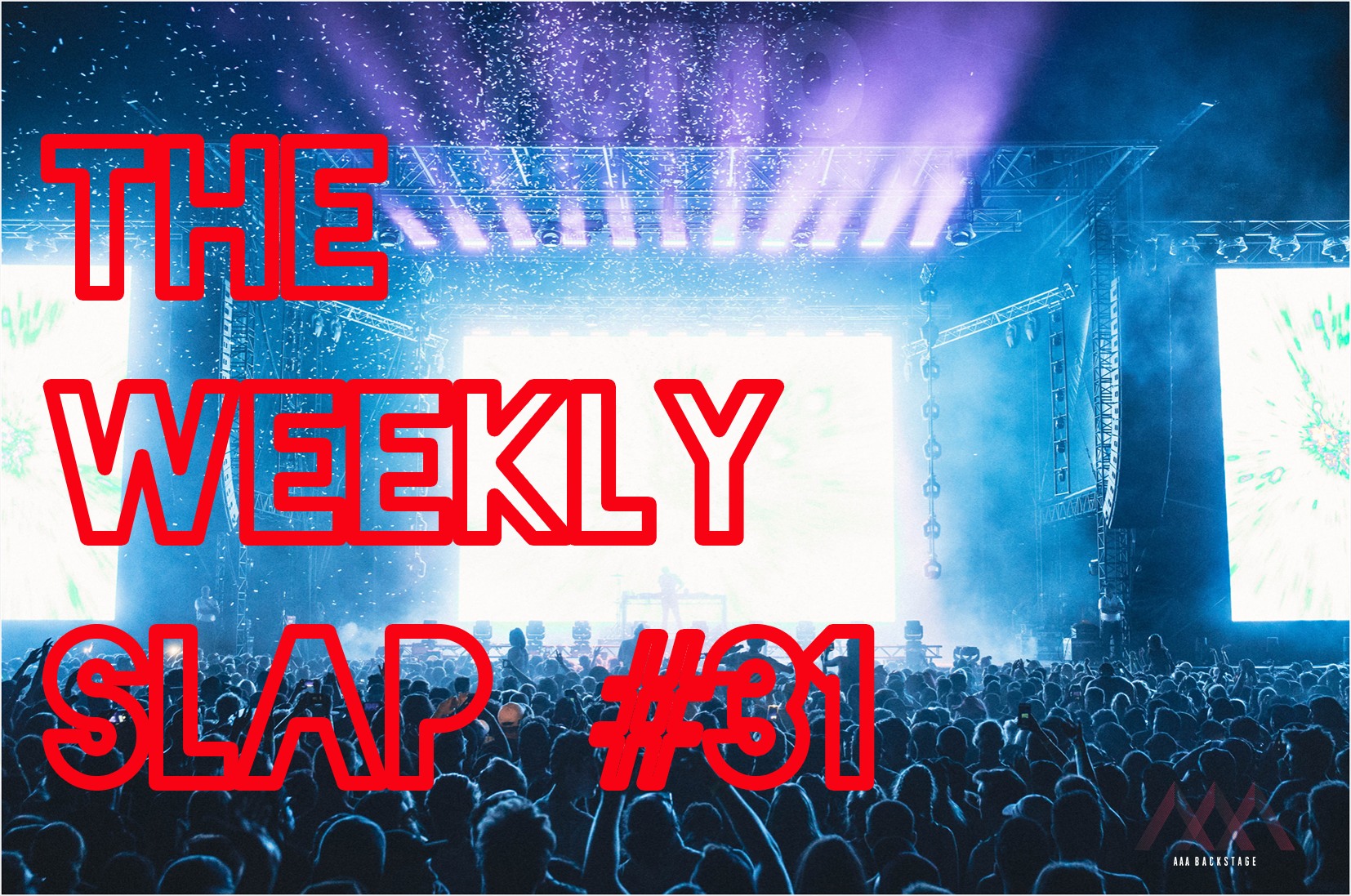 Welcome to the AAA Backstage Weekly Slap, where we give you the latest new music we think absolutely slaps! Each week we scour through our emails and bring to you the top hits from our inbox. So sit back, whack on your headphones, turn the dial to eleven and let us do the selecting.
Once again we're super spoiled for new music and we're sure you'll love this weeks additions! There is something in there for everyone.
We kick this week off with a supercharged alt-pop tune from Amela her new single, DNM will have you singing along anywhere you listen!

Estère will get you jiving with her super smooth new track, Calculated Risk. Silky smooth jazz vibes.

Re:um will have you drifting into a dream state with his soft flowing new jam, Another State.

Harpo Milk provides a truly likeable alt indie gem in his new single, Always A Party.

Super stars I DON'T KNOW HOW THEY FOUND ME turn it up with their new tune, Razzmatazz.

Blonde Maze gives us the chills with her beautifully produced future electronica gem, To The Moon.

Kathana cops a sick remix from Spectoral of the catchy hit, Daisy Lane. Broken beats, warm synths and experimentation make for a daydream of a tune!

Mel Blue take us back to the good old days of super fun indie-dance with their new single, Wake Up Call.

Talia Rose will warm your soul with her beautiful alt-pop gem, Losing My Mind. Her voice is amazing! (Office Fave)

Wilding turns it up and sends it on the super catchy fun number, Swipe Right.

Ro Bergman mashes up the genres on his new track, Yes Yeah. It's a total winner!

Sophie Blair will have you mesmerised with her new single, Arteries. The production on this one will melt you!

Jodie Nicholson's voice will haunt you  on her new track, Move. This is pure fire!

Drift away with the hauntingly beautiful Ali Morris and her lovely tune, Courage.

And last up this week Absofacto give off some pure sunshine with his new tune, Someone Else's Dream.

All these tracks and more are added to our Weekly Catch Spotify playlist. So if you want an easy option where you just push and play and shuffle away, we've got you!