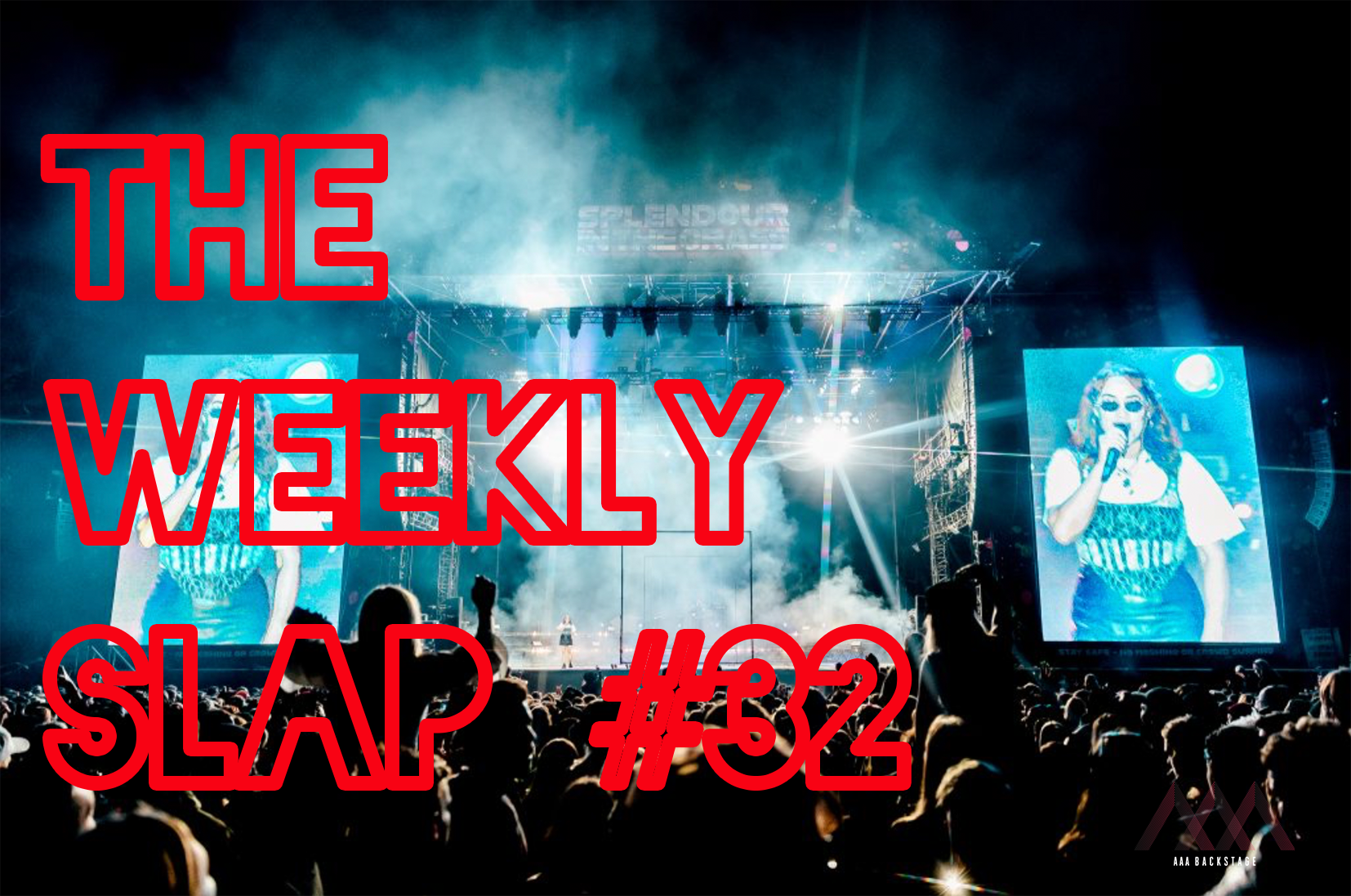 Welcome to the AAA Backstage Weekly Slap, where we give you the latest new music we think absolutely slaps! Each week we scour through our emails and bring to you the top hits from our inbox. So sit back, whack on your headphones, turn the dial to eleven and let us do the selecting.
Once again we're super spoiled for new music and we're sure you'll love this weeks additions! There is something in there for everyone.
We kick things off this week with the warm psych sounds of Liquid Time and their latest offering, About Him

Get into the dreamy sounds of Melissa Ramsay and her beautiful new jam, Free.

Magdalena Bay take you poolside with the summertime funky sounds of their new single, Woww.

Cheer Up Club keep things hot with their super catchy new jam, In The Morning.

Daniel Allan gets a helping hand from Lexi Shanley on the big pop hit, Stay The Night. Huge! (Office Fave)

Bamboo Smoke keep the summertime theme rolling with their ultra funky sunshine tune, Hold Me Briefly.

Easy Morning slow things down a tad on the hauntingly beautiful single, On Your Own.

Luna Shadows will have you drifting off into a dreamy haze with her gorgeous new single, Malibu BB.

Panorama Shore add a touch of indie pop to this weeks slap. Their new single, Forget You will have you swaying in the wind.

Dorvin Borman keeps us in that floaty psych vibe with his new jam, Moonflower. The track title is so fitting for this song.

Yunbo provides you with some sexy chilled out stuff vibes on his latest offering, Don't Tell Me.

Elephant Castle slow things right down with their latest offering, Euphoria. It's so dreamy and beautiful.

Slap regular Baby FuzZ returns with yet another catchy indie pop jam, Before Our Time. Play this one loud!

Deer Pilot's new single No Cause For Concern will give you them uplifting vibes. It's a classic acoustic anthem.

Chives Viria keeps on that psych vibe with his latest single, Comfortable Structure. It's super lo fi indie that will have you wanting more and more.

Four piece indie rock band, Brother. have nailed it on their latest single, Honey. Those twangy guitars are a delight.

Easy Honey bring on them 90's alt rock vibes on their new track, Nude. Pure head nodding stuff!

Great Mountain Fire provide you with a pure funk indie delight on their latest tune, What You Want Me To Be.

Sonny Grin teams up with Kats to produce some super fun dance jazz vibes on their collaborative spring hit, Joy Dive.

And we close out this week with some pure lo fi fuzz with Chris Vezza and his super catchy gem, Body Over Mind.

All these tracks and more are added to our Weekly Catch Spotify and Apple Music playlists. So if you want an easy option where you just push and play and shuffle away, we've got you!