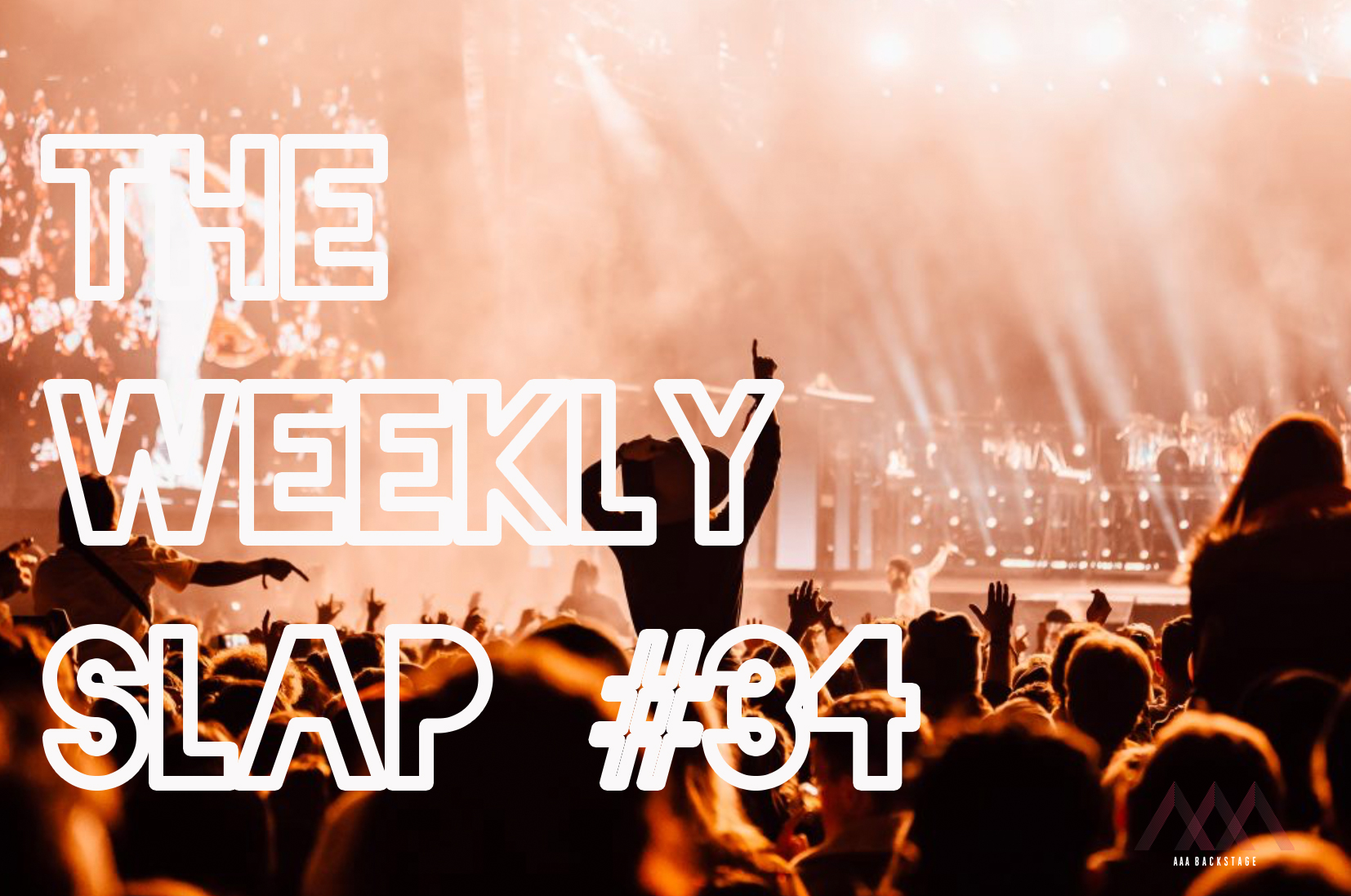 Welcome to the AAA Backstage Weekly Slap, where we give you the latest new music we think absolutely slaps! Each week we scour through our emails and bring to you the top hits from our inbox. So sit back, whack on your headphones, turn the dial to eleven and let us do the selecting.
Once again we're super spoiled for new music and we're sure you'll love this weeks additions! There is something in there for everyone.
This week we kick things off with the hauntingly amazing voice of Deryk and her beautiful single, Goodtimes. A dreamy track that will take you off to the heavens.

Get into the alt-pop vibes courtesy of Sierra Pia and her latest offering, Stay The Night. This one oozes a bold sound and the production compliments Sierra Pia's near perfect vocal delivery.

mlky serves up a light hearted pop treat with his latest tune, the guy at the bar. This one sounds like the perfect soundtrack to an 80's teen love film.

Aaron Joseph Russo returns with another deep number, Nishi. A smooth alt-pop tune that is so gentle it's impossible to not to fall in love with.

Arnie Wrong brings on the cute alt-pop vibes on her latest offering, Lines. A classic sounding tune with a subtle club vibe.

Scream Mountain provide you with your guitar fuzz fix this week with their new tune, Lovesick. A classic sounding alternative 90's sounding track. Play it loud!

Juno Francis takes us to indie dance heaven on her latest track, Oyster Love. It has a mid 00's dance floor feel with some super jazzy vocal tones! Catchy catchy catchy!

Old Flame bring on the shoegaze sounds with their new tune, Limbs. Beautiful guitar tones thrown over some big and bright vocals.

All these tracks and more are added to our Weekly Catch Spotify and Apple Music playlists. So if you want an easy option where you just push and play and shuffle away, we've got you!