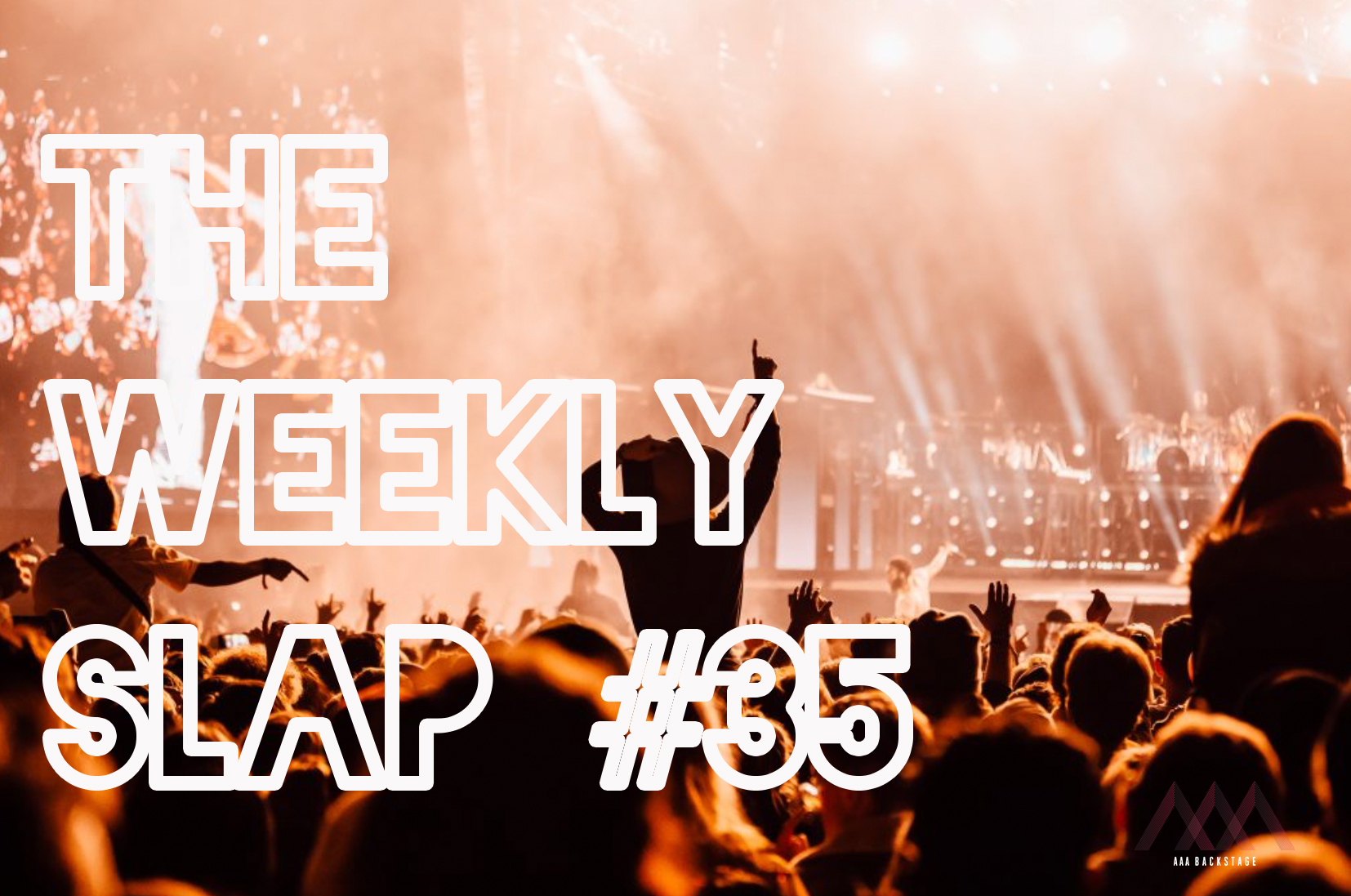 Welcome to the AAA Backstage Weekly Slap, where we give you the latest new music we think absolutely slaps! Each week we scour through our emails and bring to you the top hits from our inbox. So sit back, whack on your headphones, turn the dial to eleven and let us do the selecting.
Once again we're super spoiled for new music and we're sure you'll love this weeks additions! There is something in there for everyone.
First up this week The Vices impress us with their delivery of classic indie rock on their latest single, In And Out. Grooving beats, swirling guitars and catchy vocals. It's a winner!

Enter the fun indie vibes of Calm Canopy and his fast and punchy tune, Always Around. Big guitar work and snappy drums make for a summertime treat.

Get into some more groove with Miynt and their solid alternative track, Give Me Palm Trees And Inner Peace. It's like a visit to the 90's on this one.

Mapt deliver the goods on this deep and smooth new alt pop single, Window Views. Soaring synths, deeper 808 hits and big vocal delivery.

MJ Wood are as they say just a couple of bro's having a reeeeeeel nice time. And you can certainly hear that in their super happy tune, Metro.

Get into the smooth and jazzy sounds of Manor and their big tune, The Morning Has Gold In It's Mouth. Once you press play on this one you'll literally taste gold.

Talia Rose continues to impress with her lush brand of smooth alt pop on her latest tune, Cut My Nails. This one is super catchy. Sorry not sorry.

Elliot James Mullhern will have you sucked in with his smooth and wooing sounds of his latest offering, How's It Gonna Stop. It's like sunshine in a speaker.

Closing out this week is the ultra smooth and soft sounds of Joshua Worden and his ultra dreamy single, The Mountain. Deep cuts and super sleepy production make for your ultimate study partner song.

All these tracks and more are added to our Weekly Catch Spotify and Apple Music playlists. So if you want an easy option where you just push and play and shuffle away, we've got you!