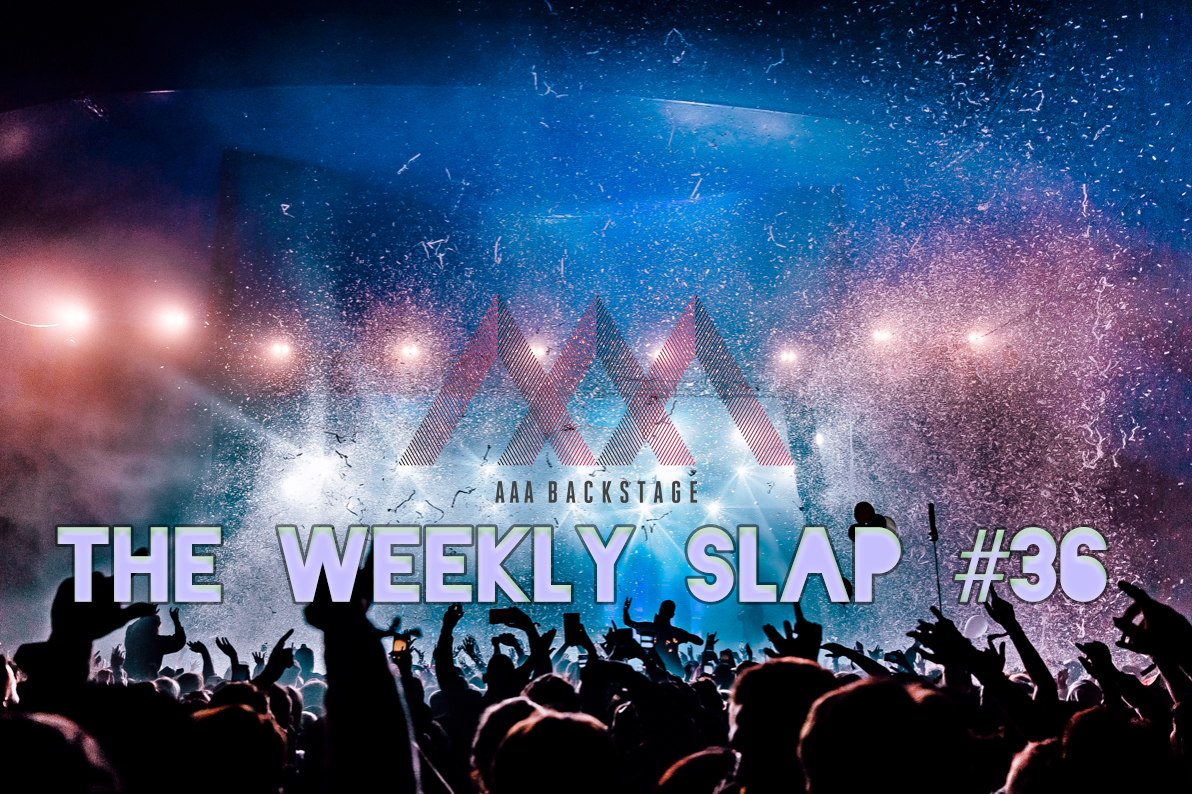 Welcome to the AAA Backstage Weekly Slap, where we give you the latest new music we think absolutely slaps! Each week we scour through our emails and bring to you the top hits from our inbox. So sit back, whack on your headphones, turn the dial to eleven and let us do the selecting.
It's been a minute between drinks for our weekly slap. But don't stress we've hand picked some really good tunes to keep your weekend vibe going strong into he week. There are tunes in there for everyone!
All Yours – Sweet Babe (feat. Frenchiex Vii)
Sit back, relax and push play on this pure gem. A blend of lo-fi style study beat which meets an urban vocal delivery. Sweet Babe have subtle hints of influence from The Fugees while giving it, it's own. It's an ideal addition to your chill out time playlists or even if you want some pure music to listen to during a romantic dinner, the production is super smooth. All Yours have come through with the goods on this one, a tune for all music lovers.
Rose's Diary – Superhuman
This is one for the pure indie fans, it has flashes of classic 90's alt vibes and we're all for it! Rose is a 21 year old singer/songwriter from Fareham, England. She's been writing songs since she was 15!! Superhuman sees her enter the scene with a big impact. Fun and twangy style guitars meet the super cute indie-pop vocal delivery and make for a tune that is fit for a fun young adult movie soundtrack. Lyrically it has a bit more depth, touching on the idea that for some getting through each day is a bit of a struggle. Superhuman is an impressive debut and we're excited to hear more from Rose's Diary.
Lowtyde – April Be Kind (feat. Seba Hara
 And here we have a track that is almost pure sunshine! Super feel good vibes flowing through a short and sweet two minute gem. April, Be Kind has a sophisticated music delivery with uplifting and inspiring vocal arrangement. "I wanted to make a song that felt vibrant, something that felt rewarding. I feel as though most of my music so far has been heavy in nature, and a bit melancholy, so this is a pleasant shift. I wanted this song to reflect a good day. This song is focused on having a promising outlook on the future. Though it's title is "April, be Kind" the message is so universal it can be applied for any time of year. The song is uptempo, and is packed with sunshine and pretty skies. This song was meant to be played with the windows down." – Lowtyde
A perfect addition to your sunny Sunday arvo!
The(rest) – Submarine
Enter the interesting and mystical world of the(rest). A twin sister duo from Singapore! Daphyne and Dionne create a deep and emotional sounding style of prog rock with sparks of swoon throughout. Their latest single, Submarine is a real music lovers vibe. Big swaying guitars with subtle drum patters lift into quite the anthemic feel, add a beautiful vocal delivery and you've got quite an impressive single. The(rest) are certainly ones to keep an eye out for if you like your music moody and dark with a twist of late night.
Nicholson Heal – Apophenia
This track caught my ear from the moment I pressed play. Being a big fan of 00's indie rock I was captured instantly. Nicholson Heal have a knack for creating that real emotional indie style of music and their new single, Apophenia ticks all the boxes. It can be danced to and it even has that big time sing-along vibes. If you're a fan of the likes of The Klaxons or even TV On The Radio then this one is for you. It'll spark your mood into sunshine by the very first chorus.
Alexnder Luna – Night Moves Radio (feat. Prima)
If beachside instrumental vibes are your thing, then I have the ultimate vibe for you! Alexander Luna has put together a tune that is impossible to not love. It has all elements of feel good vibe. Night Moves Radio has touches of late night radio with big elements of cocktail lounge beats. Beautiful filtered guitars and slamming beats make this tune one that compliment any mood, literally! You can have it on those late night reading or studying playlists and even crank it when you have guests over for a dinner party. It's a real vibe and it deserves to be played on repeat.
All these tracks and more are added to our Weekly Catch Spotify and Apple Music playlists. So if you want an easy option where you just push and play and shuffle away, we've got you!