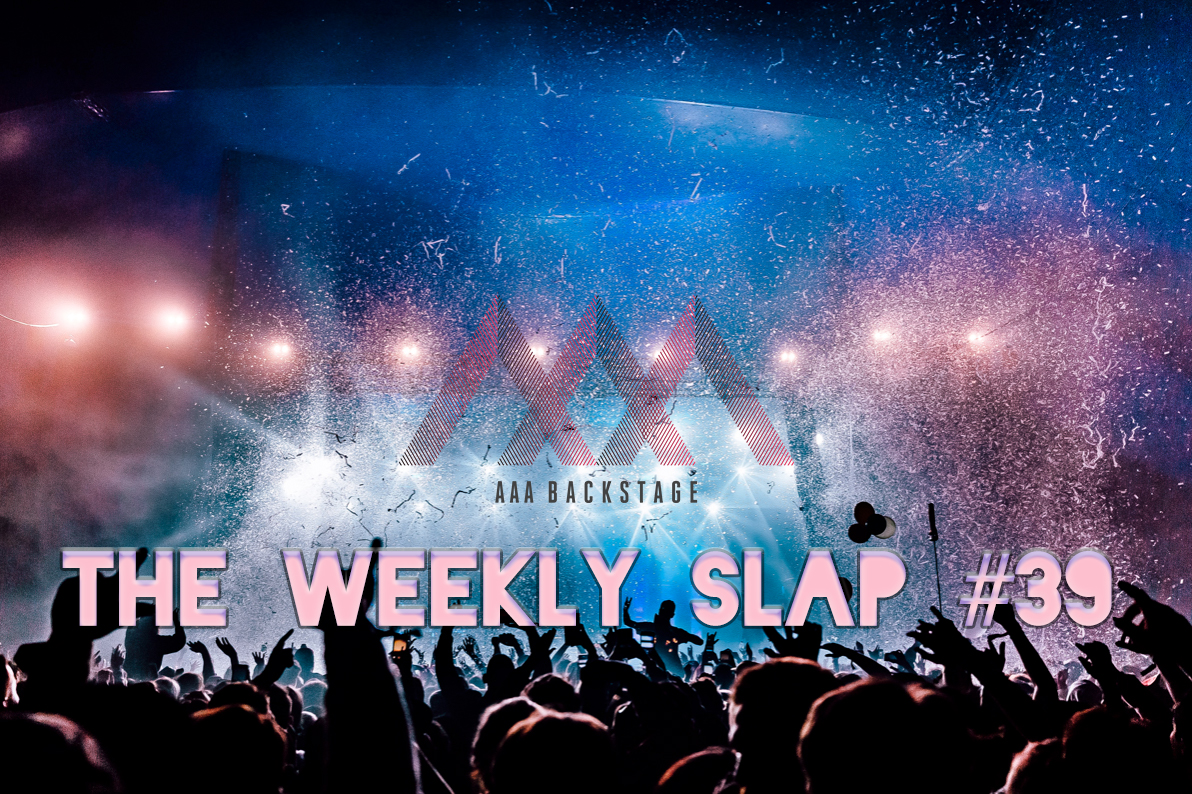 Welcome to the AAA Backstage Weekly Slap, where we give you the latest new music we think absolutely slaps! Each week we scour through our emails and bring to you the top hits from our inbox. So sit back, whack on your headphones, turn the dial to eleven and let us do the selecting.
Moon Walker – Light Burns Out
Indie lovers rejoice, this super smooth vibe from LA duo, Moon Walker is filled with a feel good kind of vibe. Filled with a ripping bass riff and a big ballad style vocal delivery, the tune has a couple of paradigms that really build as the track gets on, ending on quite the theatrical vibe. This one feels like an instant classic. The track lyrically is quite thought provoking though, pushing the listener to look deeper into what they know about their home country, USA. Moon Walker have turned things up a notch with this one, it's a real vibe.
Joshua Zero – Your Eyes Are Fighting
UK alt rock outfit, Joshua Zero really takes you on a bit of spin around the genre block with this super catchy single, Your Eyes Are Fighting. It kicks off with a bit of Jazz infused kind of vibe but quickly spins into a theatrical indie piece, changing pace throughout and really hitting them notes that are almost impossible to dislike. It's hard to pinpoint the moment it really hits home but this track just screams cool and fun vibes. The track tells the tale of Zero's time spent in pubs and clubs of New York. It's a super fun vibe and a must listen!
Tamagotchi Paradise – Live A Lie
Next up we head over to Amsterdam for some classic indie dance vibes. Fuelled by a leading funky bass-line, fit for any dancefloor, Tamagotchi Paradise have really hit the nail in the right spot with this one. It gives off that super fun times of the mid 00's when dance floors were filled with tunes that had that super fun bass, stubby synths and filtered lyrical deliveries. Overall this track has some catchy melodies and some real toe tapping and shoulder swinging moments. Tamagotchi Paradise really put smiles on dials with this uber fun and catchy number.
HOL – Bones
We now enter the fun and wonderful world of one, HOL. At the ripe young age of 18, HOL has already released a slew of super well received singles and a full feature album just this year. Turning heads all over her native UK, it won't be long before she is making waves over here. Her new single, Bones has a real 90's vibe to it. Twangy guitar work, bopping drum work and some real alternative vocal tracking, it's a tune fit for a summertime movie soundtrack. From start to finish, Bones has you singing along and shaking your hips.
Broke Casino – Tell Me (I Want You)
Manchester alt-rockers Broke Casino bring on some catchy vibes with their latest single, Tell Me ( I want You). Things kick straight into motion with some groovy flair, great keyboard flowing chords and a big bass line that is hard to miss. The chorus will have you singing along in no time. The band have put together a tune that is likeable no matter what your favourite genre or style is. It's a high energy number that really demands your attention and you will have on repeat over and over. It's a real winner.
All these tracks and more are added to our Weekly Catch Spotify and Apple Music playlists. So if you want an easy option where you just push and play and shuffle away, we've got you!