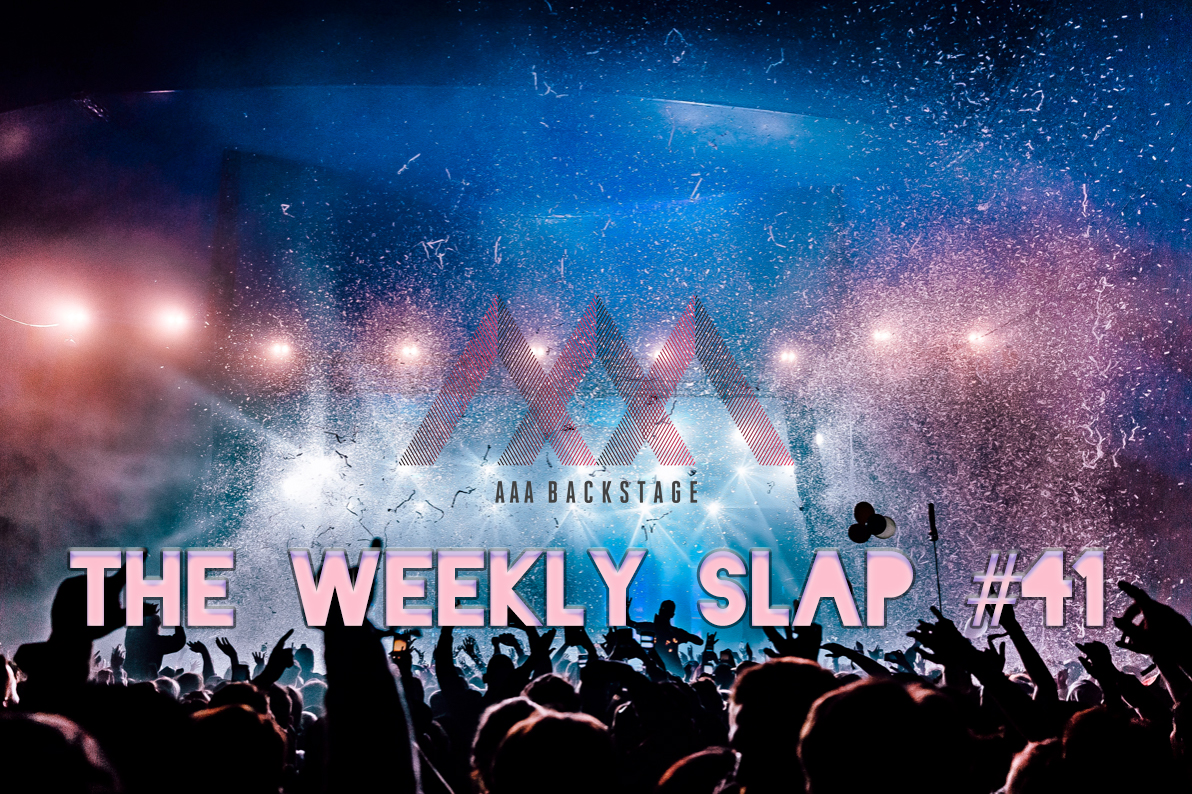 Welcome to the AAA Backstage Weekly Slap, where we give you the latest new music we think absolutely slaps! Each week we scour through our emails and bring to you the top hits from our inbox. So sit back, whack on your headphones, turn the dial to eleven and let us do the selecting.
Teen Mortgage – Smoked
Kicking off this week we bring you the super loud and fun sounds of USA two piece, Teen Mortgage and their brand new single, Smoked. This one deserves to be dialled right up to eleven! It's three minutes of fuzz filled 90's inspired punk that is sure to get your attention if you're a regular attendee of the head bangers ball. The track itself is an ode to skateboarding! As the band put it, As a skate culture double entendre, "Smoked" means to fall and slam really hard when trying a trick. This is exactly what it felt like to be an American during the pandemic. We slammed really hard, and all we wanted was an escape.
Cable TV – Caught Up
UK artist, Cable TV has unveiled a true masterpiece for the synth-pop fans out there with his epic single, Caught Up. This one strikes you instantly with some super catchy arpeggiated synth work followed by a big bass stab that is kidnapped straight out of the eighties. With it's subtle vocal work and odd synth stabs it goes in the direction of a classic synthwave track but maintains a modern alt-pop kind of vibe. Caught Up has a striking sound that, if you close your eyes, you're taken to a misty dark, neon part of town. We're keen to hear more of this from Cable TV.
Lia D'sau – Bird
Do you like your tunes dreamy and lush? If that's a yes, then we have just the tune to brighten your day! In fact Lia D'sau's new single, Bird is sure to brighten up anyone's day, no matter your musical taste. Bird is like pure sunshine. It's short and sweet, but really takes you off to dream land with Lia's magical vocal delivery and the super chilled chord progression throughout. The track was written as a breath of fresh air for those having been stuck inside for the passed year during isolation and after one listen you'll be breathing better we can assure you that.
Eddz – Sorry
Enter the wonderful and catchy world of Eddz and his debut single, Sorry. This one caught my attention almost instantly after pressing play and it's been stuck in my head for most of the week. Eddz has blended the surf rock sounds from the likes Wavves and Fidlar and added his own unique glow and creative song-writing ability. Sorry has a real bright and summer time vibe to it. It's super catchy and will have you tapping your toe in no time. If this one is anything to go by, then we're excited to hear what's next from EDDZ.
Sampology – Reassemble (feat. James Chatburn)
Brisbane sample happy producer, Sampology has recently teamed up with Berlin based artist, James Chatburn for the wonderful new single, Reassemble. This is a special one, with it's snappy beats, melodies that take you off to a sunflower field and a vocal delivery so pure, you're forced to smile. 'I distinctly recall walking the streets of Kreuzberg after the session with James Chatburn. I had brought him an instrumental I had been working on and he brought so much life and strong melodic value to the song. That melody was rolling through my head walking the streets and I could not escape the desire for it to evolve into a lush, classic, orchestral Disney-styled emotional creature. That cemented my plan to put together string groups and woodwind when I got back to Australia for Reassemble and some of the other album tracks.' – Sampology
Reassemble is taken from Sampology's fourth coming album, Regrowth due out September 3rd.
All these tracks and more are added to our Weekly Catch Spotify and Apple Music playlists. So if you want an easy option where you just push and play and shuffle away, we've got you!