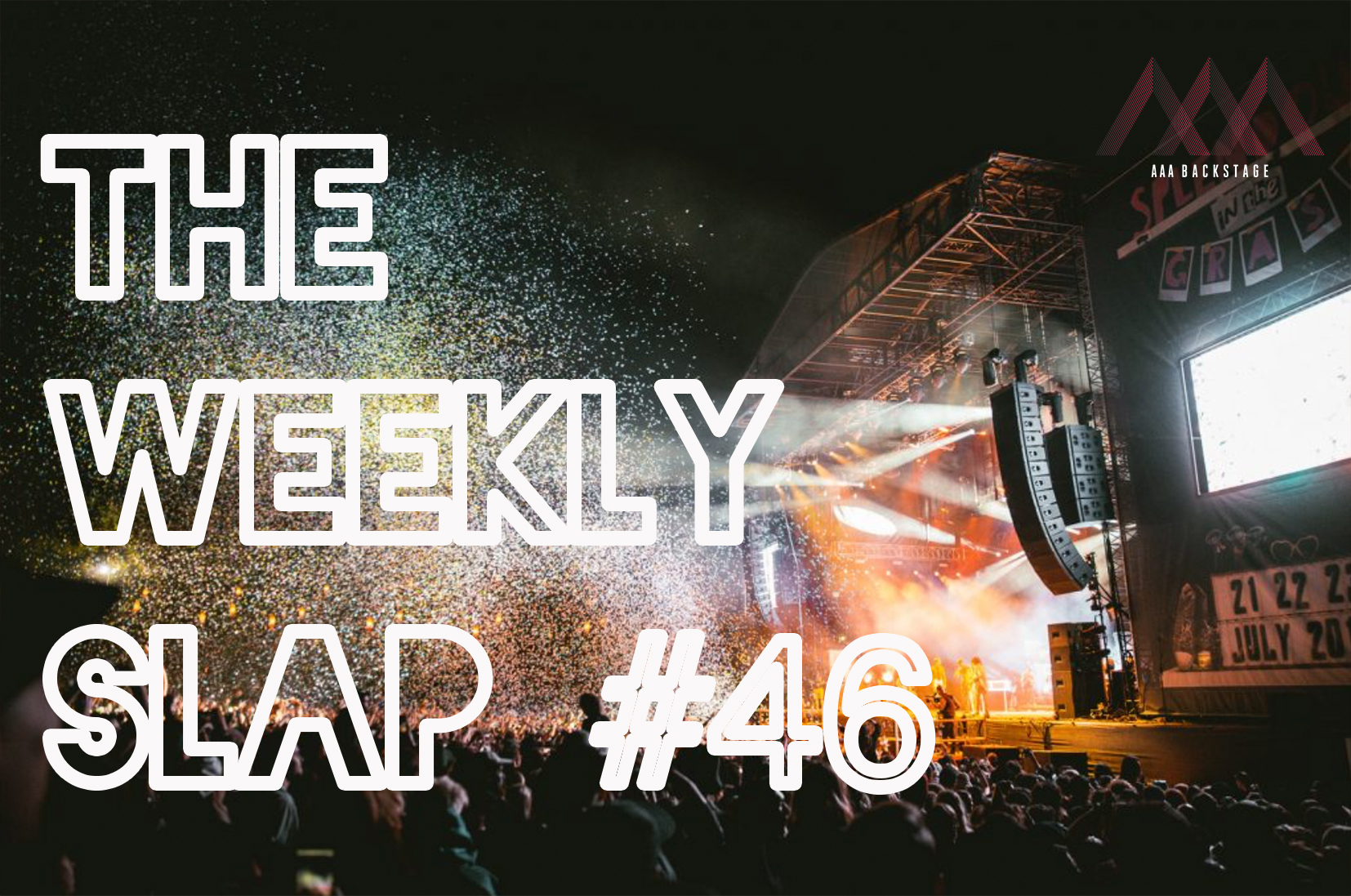 Welcome to the AAA Backstage Weekly Slap, where we give you the latest new music we think absolutely slaps! Each week we scour through our emails and bring to you the top hits from our inbox. So sit back, whack on your headphones, turn the dial to eleven and let us do the selecting.
Once again we're super spoiled for new music and we're sure you'll love this weeks additions! There is something in there for everyone.
Mo•Louie – Hold You
Kicking off this weeks Slap we get the party started with Mo•Louie and her energy packed single, Hold You. This one is bold and commanding. It gives you a bit of a slap in the face from the moment you press that play button. A real party starter.
Hutty – Eilean Mor
Up for something a little different and upbeat to get your weekend started? Hutty's new single, Eilean Mor is going to be right up your alley. Packed with some popping energy, this one borders between a hip hop vibe with a modern electronic twist. A big favourite in this office.
Winn Rose – Rough
Winn Rose's latest single, Rough, is a delightful indie gem that resonates with heartfelt sincerity. With its catchy melodies and emotive lyrics, the song captures the essence of raw, genuine emotion. "Rough" is a musical journey that invites listeners to connect with the artist on a deeply personal level, making it an instant indie favorite.
Malibu Spacey – Old Soft Shoe
Malibu Spacey's latest single, "Old Soft Shoe," is a bopping rock masterpiece that effortlessly channels the gritty charm of 70's garage rock. With infectious energy and standout guitar work, the track pays homage to its vintage influences while maintaining a modern edge. "Old Soft Shoe" is a toe-tapping journey through time, sure to delight rock enthusiasts.
IÖNÄ – Tick Tick
IÖNÄ's latest track, "Tick Tick," delves into the darker realms of alt-pop, evoking comparisons to the ethereal Björk and FKA Twigs. With haunting vocals and an intricate sonic landscape, the song explores shadowy themes with haunting beauty. "Tick Tick" is a mesmerizing journey into the avant-garde, pushing the boundaries of the genre.
Fake Dad – So Dramatic!
Fake Dad's new singe, "So Dramatic!" is a rollicking indie rock anthem that harkens back to the mid-90s indie rock era. With its infectious melodies and energetic guitar riffs, the song captures the spirit of that bygone musical era while injecting a fresh and invigorating twist. It's a nostalgic indie jam that's impossible not to groove to.
ABEL – Can't Let You Go feat. Rona Ray
Need some good vibes for your weekend? ABEL's latest track, "Can't Let You Go (feat. Rona Ray)," is a dance floor delight that channels classic house vibes with finesse. Rona Ray's addictive vocal hook effortlessly weaves through the pulsating rhythm, creating an irresistible groove. It's a timeless track that's bound to keep feet moving and spirits high on any dance floor.
Velvetine – Hideaway
VELVETINE's latest single, "Hideaway," immerses listeners in a moody sonic landscape, characterized by its flowing dark melodies and powerful crescendos. The track's emotional depth and big, sweeping moments create a captivating musical journey, inviting introspection while delivering an unforgettable sonic experience. "Hideaway" is a haunting masterpiece that leaves a lasting impact.
Apple Shakers – Modern Man
Apple Shakers' new track, "Modern Man," offers a fresh take on a classic 90's Brit rock sound, complete with fantastic guitar hooks. The song's unique blend of nostalgia and contemporary energy captures the essence of the era while injecting a modern twist. "Modern Man" is a standout tune that's both familiar and innovative, making it a must-listen for any music fan.
Nathaniel Paul – We Can't Keep Running Away
Nathaniel Paul's latest single, "We Can't Keep Running Away," is a soothing indie gem that captivates from the first note to the last. With a gentle yet engaging melody, the song invites listeners into a serene musical journey. It's a delightful composition that soothes the soul while remaining thoroughly enjoyable throughout.
All these tracks and more are added to our Weekly Catch Spotify and Apple Music playlists. So if you want an easy option where you just push and play and shuffle away, we've got you!