Triple Shot Of New Rock Anthems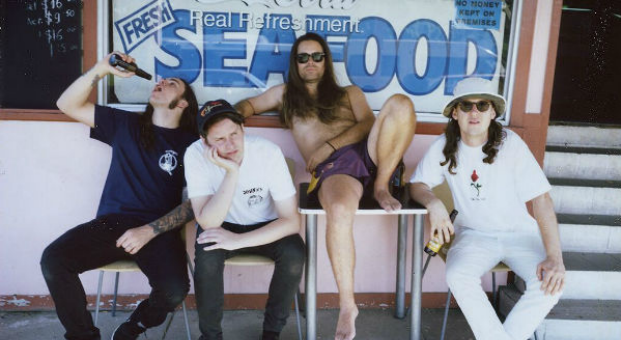 With the rain bringing sweet relief to the brutal Brissie heat, let us give you three new punk rock bangers to get you through any dull, gloomy day.
Viceroy – Violent Soho
After their top 20 placing on triple j's Hottest 100 with Like Soda, the 4122 crew are back once again with new single Viceroy. Taken from their highly anticipated fourth album 'Waco', the Mansfield boys are on a steam train headed straight for Australian music heaven.
Like the majority of Soho's greatest anthems, Viceroy is fast, filthy and a certainty to move any room it's played in. Heavily distorted guitars underpin a monster chorus, before backing off for the  upbeat, 'Interpol-like' bass groove in the verse. Such a sound sees the band explore a new path sonically, with hints of indie-rock, however, this subtle exploration does not overpower their classic grunge sound which we have grown to love over the years.
Whilst it may not have the same Australian summer ambience of Like Soda, the combination of the two have set expectations high for the upcoming album. Described as the 'older sister' of Hungry Ghost, 'Waco' is going to be huge. March 18, hurry up!
Anyways – The Starting Line
After a long hiatus spent focusing on other projects, The Starting Line are back! Inspired by the evolution of pop-punk over the last few years, the Pennsylvania four-piece have dropped new single Anyways, their first release in nearly a decade. With a now densely populated scene, many wondered if a return would be a successful move on The Starting Line's part…we don't know why we ever questioned it, it's like they never left!
On the great return, vocalist Kenny Vasoli said:
"I had stepped out of writing in TSL's style for quite a while. I think that time gave me ample opportunity to cleanse my pallet. Eventually I started regaining my appetite for punk music. I was able to identify what aspects I had always loved about punk music and they reignited my desire to create it. Reproaching the band with this initiative allowed my writing process to flow with no resistance. Lyrically, I was able to vent all of the garbage built up in my psyche through an appropriate channel."
A nostalgic throwback to circa 2005, Anyways is your typical pop-punk feels machine. With an EP of the same title ('Anyways'…obviously) dropping on February 19th, The Starting Line's long awaited return will have fans both young and old chomping at the bit. Hopefully we'll see a return to Australian stages (hint, hint boys).
Find You – Pro Vita
Sunshine Coast band Pro Vita have emerged from a dimly-lit garage to deliver some of the tastiest surf rock out, via new single Find You. Following the success of their third single Julia, the four-pieces latest release brandishes a heavier sound.
The track's weighty riff and passionate vocals foster a welcome confrontation; the perfect soundtrack for anyone who's ever known a messy breakup. Combine this with lead singer, Connor Brooker, speaking directly to the angst – ridden teenager within us all, Find You is the perfect vent needed to eradicate all that built up pensive frustration.
If Find You is any indication of what is to come from these seaside lads, it would be in your best interest to remain on high alert.
Have a listen to Find You HERE