It's "Time" For Another Spectacular Track From LASTLINGS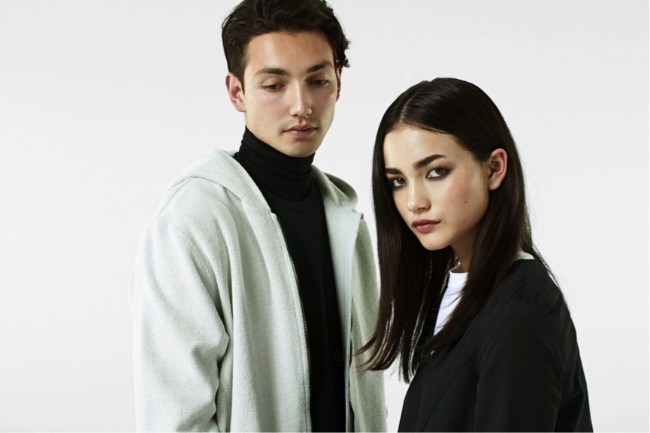 Since wrapping up their debut headline tour, BIGSOUND performances, and spots at EMC:Play, Beyond The Valley, and FOMO Festival 2016, the hype around sibling duo LASTLINGS has continued to sky-rocket in anticipation of their sparkling single Time.
Their previous release You found LASTLINGS in the running for triple j's Unearthed High competition, and Time is a strong follow up with its beautifully woven samples and soft rattling synthesisers. The track is filled with perfectly-paced, beating echoes which flawlessly showcase Amy Dowdle's vocals. The softness of the percussion and the lightness of her vocals are enough to float you  through your day. Following up on the success of You, Time sees the siblings stick to their synth-based style, toning it down just enough to create a whole new level of relaxation.
The pair have just signed with Select Music and their booking agent Stephen Wade couldn't be happier  with the new addition, "Josh and Amy are two incredible talents with big futures ahead of them and the potential to do amazing things in the Australian music scene. We are looking forward to seeing them develop into a world class act".
Time is another exceptional track from this Gold Coast pair, guaranteed to leave you pining for more of their dreamy goodness. They've also got stacks of live shows coming up alongside supporting Emma Louise and Vera Blue on their national tours, so check out the dates below sooner rather than later and catch them live in all of their beauty!
LASTLINGS Live Shows
SAT 24 SEP
Oxford Arts Factory, Sydney
SUN 25 SEP
Oxford Arts Factory, Sydney
FRI 7 OCT
Rolling Stone Live Lodge, The Workers Club – Melbourne
THUR 20 OCT
Studio 56, Miami Marketta, Gold Coast
FRI 21 OCT
Solbar, Maroochydore
SAT 22 OCT
The Triffid, Brisbane
FRI 28 OCT
Elsewhere Bar, Gold Coast
WED 30 NOV
EMC:Play, Sydney
WED 28 DEC – SUN 1 JAN
Beyond The Valley, VIC
SAT 7 JAN – SUN 8 JAN
FOMO Festival, Brisbane & Sydney