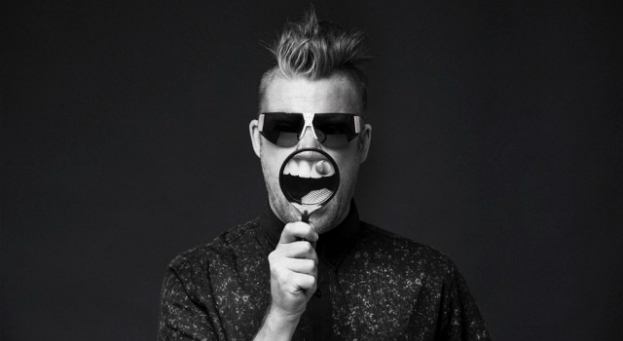 Kiwi come adopted Australian DJ and producer OPIIO describes his music as broken-frog-stomping-funkadelic-hippo-hop-monkey-crunk-chunky-bouncy-stomach-morphing-bassdolloping-scrumptious-bowl-of-glitch. We threw the beat maker a few questions about how he'd approach time travel and about his latest single Sneakers.
If you were to travel back in time or into the future, what time period would you most want to visit?
Coz we all know we wanna "party like 1999". And I love to party!
If you did have the ability to time travel, would you exploit it for your personal gain or recreation?
Everything happens for a reason, so I wouldn't change a thing about my life. I'd be recreational all over that sh*t though, imagine the possibilities!!
The golden rule with time travel is when you go back in time you can't change anything or it will have dire consequences. What would you change something regardless of this rule?
I'd warn JFK of his impending assassination as I believe he could have had incredible impact on the crazy planet we live on.
Do you think the future will be greater than the present?
I'm rationally optimistic. If we continue to be apathetic to our affects on the planet, and the treatment of each other, then I doubt we're in for an easy ride. But people are waking up, and bringing positive change into this realm.
What is your favourite time period for music?
The golden era of hiphop. Because it shaped so much of my musical landscape.
What would your ideal time travelling machine be? Would it be a car, or something really mundane like a fridge?
A jet propelled wing suit. Those crazy mother f*ckers look like they're living life to the absolute fullest, and why else are we on this planet, than to make the most of it!
Your 'Sneakers' tour starts this Friday in Australia and then you're off to the United States for the 'Ominversal World Tour', how excited are you?
This much: >————————————————————————–< (which is f*cking heaps in text terms!).
To the uninitiated, how would you describe your music?
Funkadelic bass music for the adventurous mind.
Your newest single Sneakers is quite popular among fans. What's the inspiration behind it, and what can fans expect from your upcoming album 'Omniversal'?
The album is definitely my most diverse yet. I wanted to see where I could take the sound I'm known for, as well as push my boundaries into things I've not done. I believe artists should always evolve, and I'm proud of this evolution.
OPIUO 'Sneakers' Australian Single Tour
FRI 8 APRIL
Jack Rabbit Slims, Perth
SAT 9 APRIL
The Fat Controller, Adelaide
FRI 15 APRIL
170 Russel, Melbourne
SAT 16 APRIL
Uni Bar, Hobart
WED 20 APRIL
The Plantation Hotel, Coffs Harbour
FRI 22 APRIL
Oxford Arts Factory, Sydney
SAT 23 APRIL
UOW UniBar, Wollongong
SUN 24 APRIL
Carmens, Miranda
SAT 30 APRIL
The Triffid, Brisbane
Get Tickets HERE