Tom Snowdon & Tom Iansek Collab Again With New Project, No Mono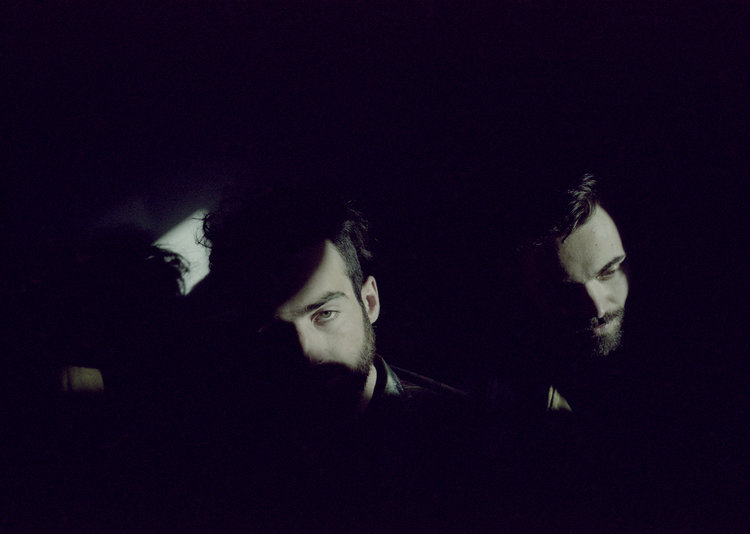 The musical duo of Tom Iansek and Tom Snowdon have returned for a new project titled, No Mono. This morning, the pair dropped their first single, the magnificent and, simultaneously, dread-like of Butterflies.
Iansek, for those who don't know, is the frontman of Big Scary and #1 Dads; Snowdon is the leader of Melbourne ambient-drone group, Lowlakes. The duo had previously joined forces on Iansek's #1 Dads project for their track, Return To and, again, for triple j's Like A Version performing a cover FKA twigs' Two Weeks. Which is where we find our duo of musicians today—removed from their respective groups and now joined to create introspective and daring new music.
Staying true to a monotonous and ebbing bass line, No Mono seems to ride a line of the strikingly beautiful and the stark contrast. Snowdon's mix of natural and synthetic vocals laying over a struggling, wobbling bass line makes for a compelling and intriguing new direction of each artist. At the same time, however, Butterflies is a perfect combination of each of their respective talents.
Snowdon says of the collaboration:
"For the past two years we've been developing songs for this project, which we recently recorded at the Pieater studio in Collingwood (BellBird). We like similar music and sounds and are great friends. It's been a very intuitive process. That's what this project is really about – exploring and cultivating our artistic relationship, we just follow our ears and our guts," said Snowdon.
No further mention of a bigger collection of music or any upcoming shows. But whatever news No Mono will drop, AAA Backstage will be around it. Stream Butterflies below.