The Tour Rider: 2 December – Jack Carty, Ty Dolla $ign, Tkay Maidza + More!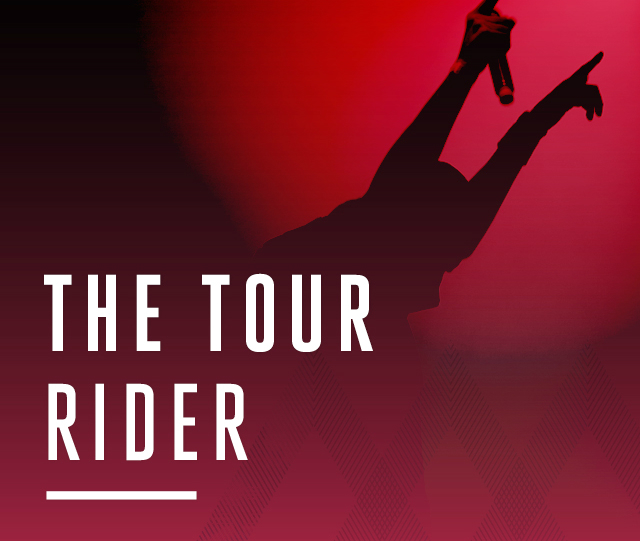 Time is money. Money is precious. Each day seems to get away from you faster then the last. You have boutique music festivals to pretend to know about. You have doomsday planning to do since Trump was elected as the next U.S president. You have foreign foods to Google so you can make The Urban List's articles feel like old news. We know how full your schedule is, that's why we at AAA want to save you some time with The Tour Rider!
Contained in this top-secret dossier we have the best tour announcements that come across our editorial desk (and even a few that we had to go searching for), so read up if you want to show up! The Tour Rider is published bi-weekly.
In this edition of The Tour Rider: Jack Carty, Tkay Maidza, Missy Higgins, Birds Of Tokyo, Jon Stevens, Daryl Braithwaite, Ross Wilson, The Temper Trap, The Living End, Jimmy Eat World, Peking Duk, DMA's, Catherine Britt, Harry Hooky, Heartworn Highways, Dana Gehrman, Josh Rennie-Hynes, Matt Herny, Ty Dolla $ign, Kent Jones, John Farnham, Boy & Bear, San Cisco, Amy Shark, Icehouse, James Reyne, Clare Bowditch, America, Kasey Chambers,Troy Cassar-Daley, Shane Nicholson, Travis Collins, Fanny Lumsden, and Storm The Sky.
Jack Carty Announces 'Home State, High Ceilings' Tour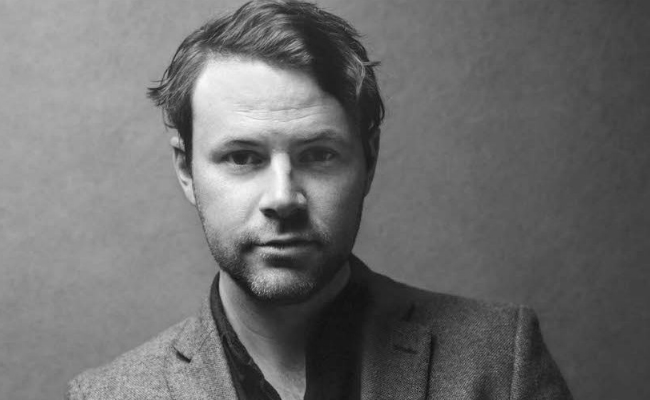 Sydney musician Jack Carty has just announced his plans to tour the country in 2017. Spanning across 12 shows and two months, Carty will perform a string of shows with a focus on beautiful venues – think theatres, halls, and churches!
The tour follows a hugely successful year for Carty who in the past 12 months has toured extensively throughout Europe, UK, Australia, and New Zealand. This year, the artist also released his fourth studio album and won the biannual APRA Professional Development Award.
Don't miss this chance to see Carty perform live at what is set to be a string of intimate, honest, and highly entertaining shows!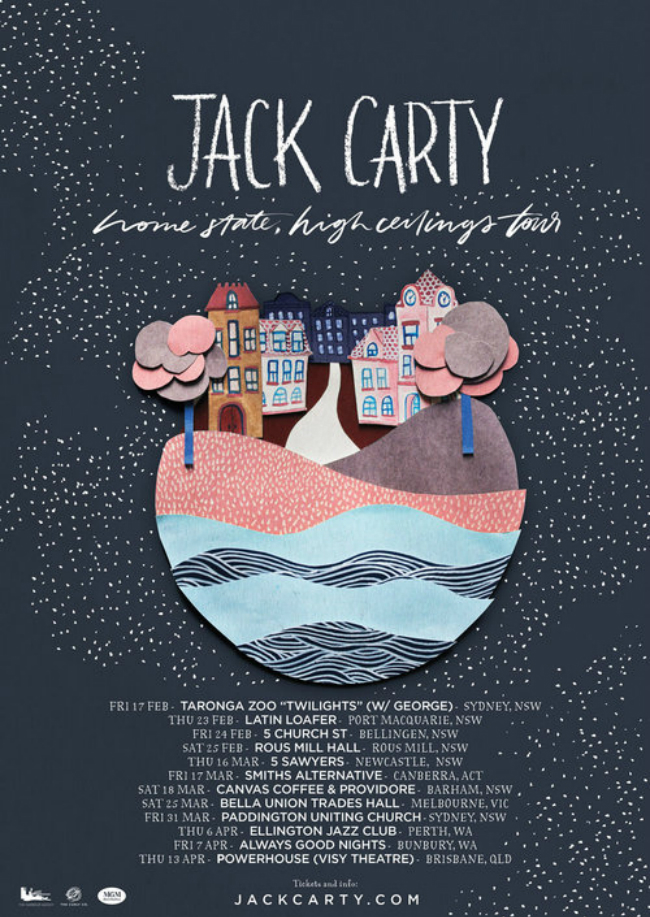 Get Tickets HERE
Australian Open 2017 Drop Massive Lineup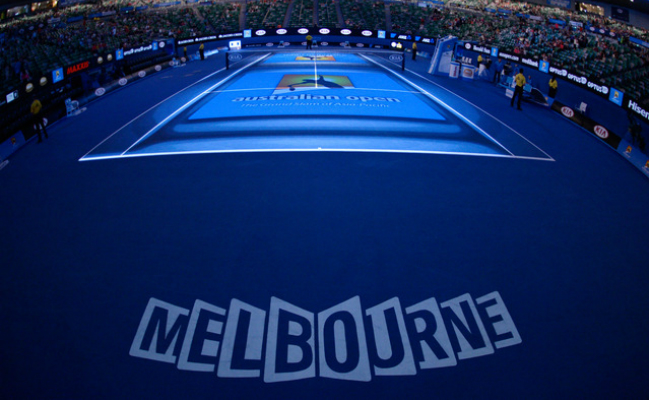 This summer's Australian Open is set to be a whopper of an event with a star-studded lineup just announced! The hottest party of the summer, The Open Sessions will deliver sets from some of the best in the industry including Birds of Tokyo, DMA's, The Temper Trap, Jimmy Eat World, and The Living End.
Fellow Australian artists Missy Higgins, Archie Roach, Tkay Maidza, and DJ duo Mashd N Kutcher will perform at free concerts on 14 and 15 January. ARIA chart toppers Peking Duk and LA based DJ Drezo are set to headline the infamous Cooper's Saturday while Daryl Braithwaite, Jon Stevens, and Ross Wilson will delight crowds for a superband showcase.
The highly sought after lineup will surely sell out before you can tie the laces of your brand new adidas tennis shoes, so get in quick and plan your Australian Open adventure now!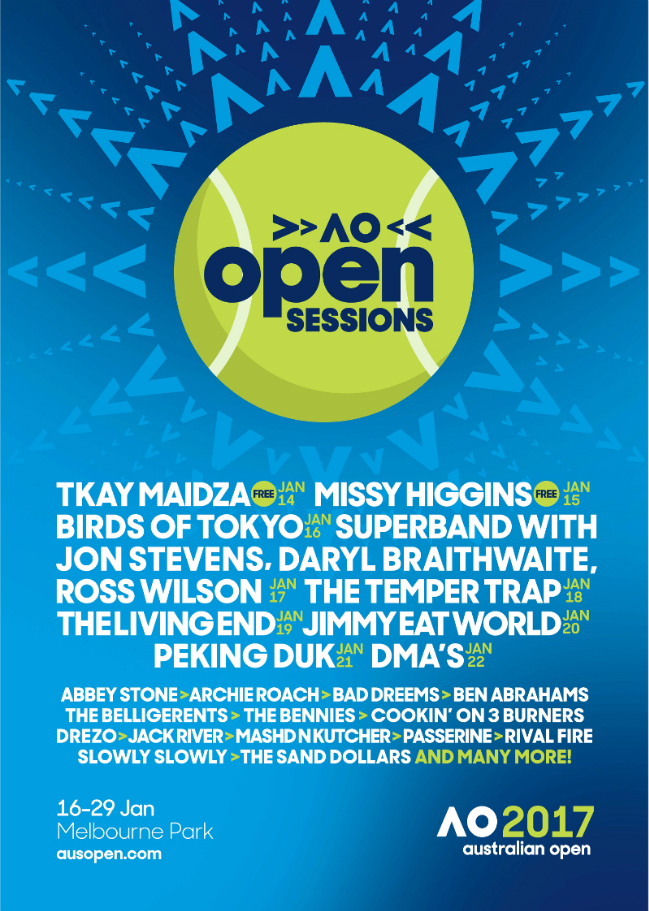 Get Tickets HERE
The Triffid Announces Free Americana Sessions Every Sunday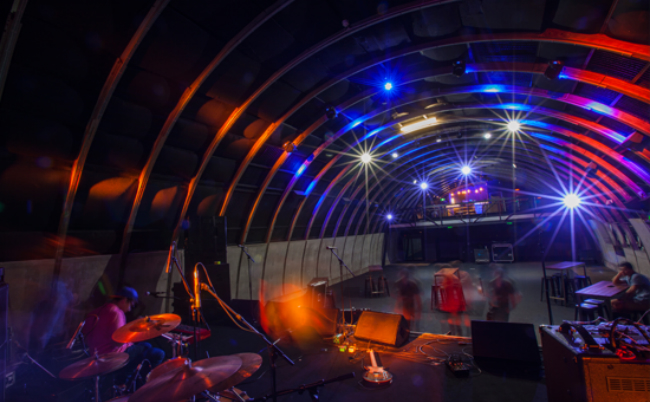 Brisbane's 'Triffid has just announced a new FREE music program! Based on a passion for live acoustic music, The Triffid has partnered with the Americana Association of Australia to bring Americana Sessions FREE every Sunday at The Triffid.
With the first lineup of summer Sunday sessions boasting Catherine Britt, Harry Hookey, Heartworn Highways, Dana Gehrman, Josh Rennie-Hynes, and Matt Henry, Americana Sessions are sure to provide you with your weekly dose of folk, alternative, country, and blues!
Be sure to make a note of the Americana Sessions in your diary folks, this is going to be a Brisbane game changer for Sunday sessions…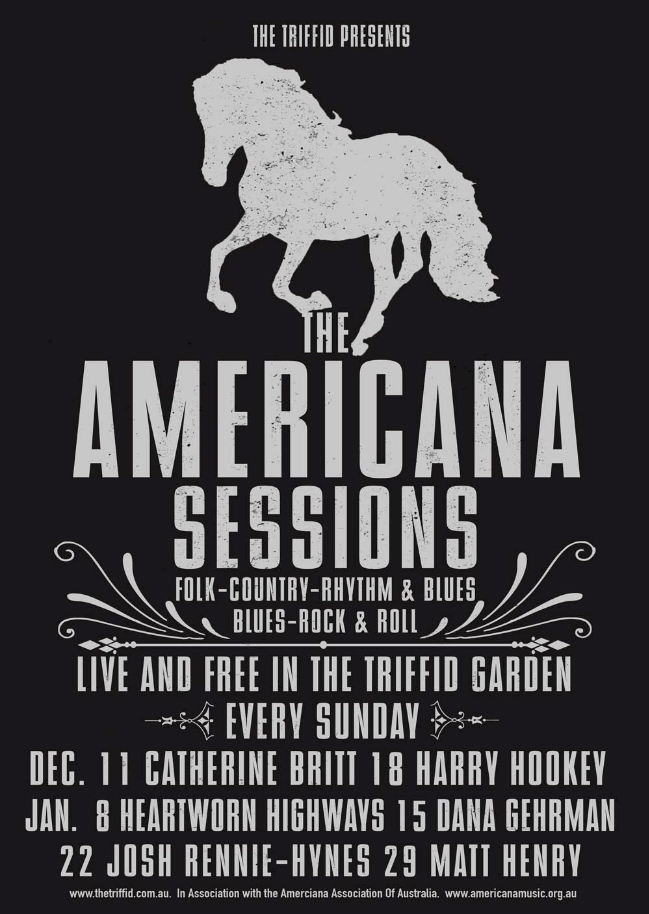 More Info HERE
Ty Dolla $ign Announces 'Campaign' 2017 Aussie Tour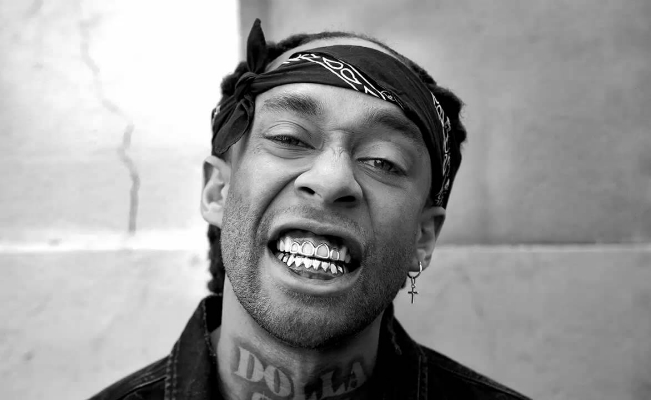 One of hip hop's most highly demanded rappers, Ty Dolla $ign has just announced an Australian leg of his 'Campaign' tour! Coming to Australia in January 2017, Ty Dolla $ign will perform at six venues celebratring the success of his latest album 'Campaign'.
Joining Ty Dolla $ign on his first visit to Australia is big name producer Kent Jones whose track Don't Mind became one of the most popular songs of 2016. For all those hip hop fans out there, this is a must see performance! Tickets go on sale 2 December so get in quick!
Ty Dolla $ign 'Campaign' Australian Tour Dates
SUN 22 JAN
Metro City, Perth
WED 25 JAN
ANU Bar, Canberra
THURS 26 JAN
Waves Nightclub, Wollongong
FRI 27 JAN
Eatons Hill, Brisbane (All Ages)
SAT 28 JAN
Luna Park, Sydney (All Ages)
SUN 29 JAN
Shed 14, Melbourne
Get Tickets HERE
Melbourne Botanical Gardens Launches 'A Weekend In The Gardens' Series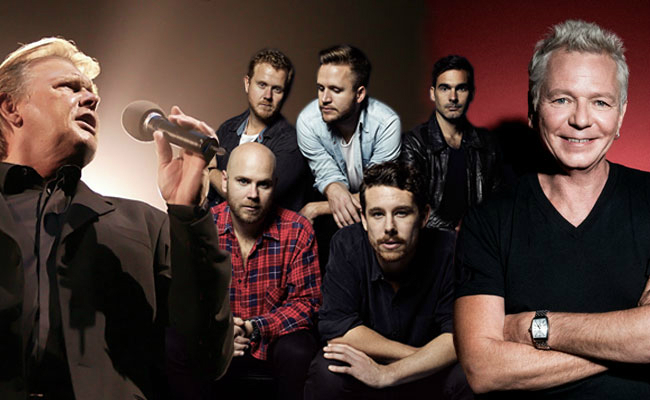 Melbourne's Royal Botanical Garden's has just gifted us with a brand new concert series! A Weekend In The Gardens will take place over three days in March and will deliver performances from some of Australia's top musical talent spanning across a range of genres.
The first lineup boasts artists such as John Farnham, Daryl Braithwaite, Boy & Bear, Sac Cisco, Icehouse, and James Reyne.
The festivities will kick off at 4pm every evening, and with a plethora of food trucks available it's the perfect opportunity to grab your mates and a picnic blanket and kick back to the sounds of Australia's best musicians.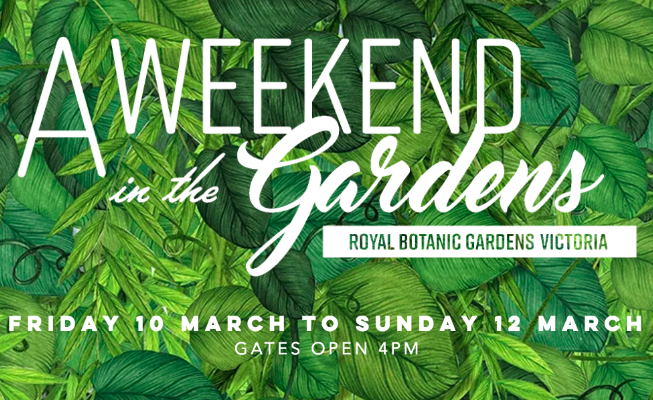 A Weekend In The Gardens 2017
Friday Lineup:
John Farnham
Daryl Braithwaite
Ross Wilson
Saturday Lineup:
Boy & Bear
San Cisco
Amy Shark
Sunday Lineup:
Icehouse
James Reyne
Clare Bowditch
Get Tickets HERE
Broadbeach Country Music Festival 2017 Lineup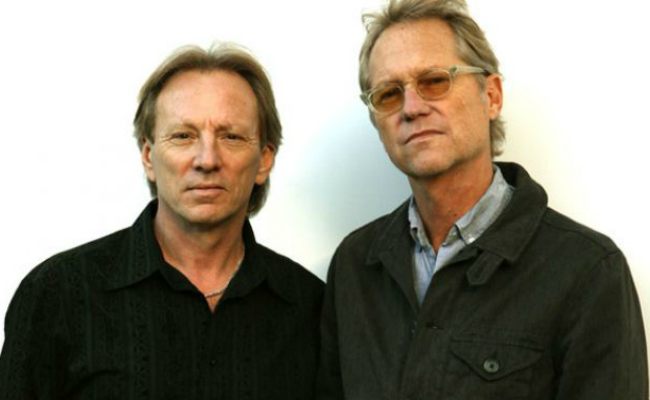 The annual Broadbeach Country Music Festival has just announced its 2017 lineup and it'll knock your cowboy boots off! Headlining this year's event is leading British country group America, the band behind the infamous song A Horse With No Name.
The remainder of the lineup is comprised of Australian artists like Kasey Chambers, Troy Cassar-Daley, Shane Nicholson, Travis Collins, and Fanny Lumsden.
Broadbeach Music Festival will be held in July and it's completely free! So if you're strapped for cash and love a bit of a ho-down, this event is definitely for you! For the full program, click HERE. 
More Info HERE
Storm The Sky Announce 'Sin Will Find You' National Tour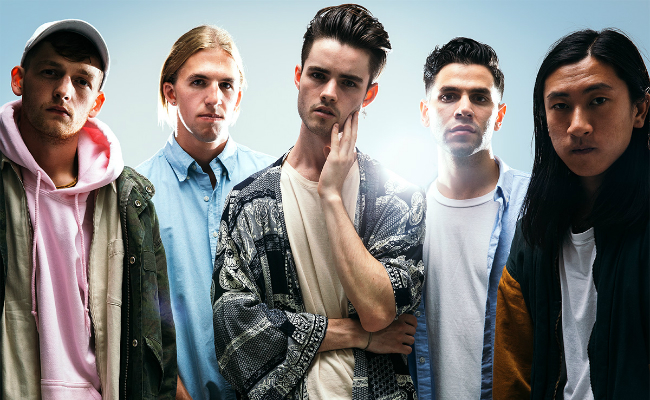 Melbourne death-pop group Storm The Sky have announced a national, all ages headline tour! The string of shows follows the success of the band's sophomore album 'Sin Will Find You' which debuted at #30 on the ARIA charts.
The group's ambient pop-hardcore fusion will surely be a hit on the road, so limber up and get ready for some serious headbanging, tickets on sale now!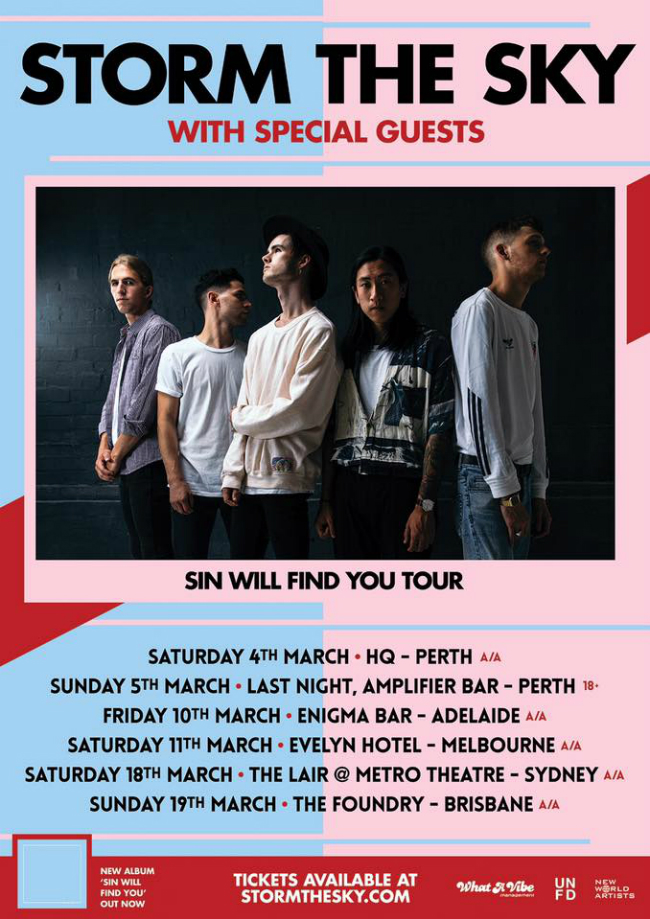 Get Tickets HERE