The Tour Rider: 6 December – Helmet, The Franklin Electric, I Prevail + More!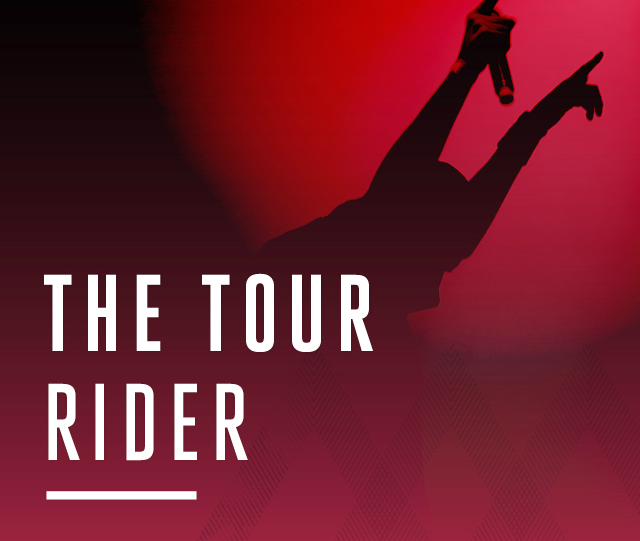 Time is money. Money is precious. Each day seems to get away from you faster then the last. You have boutique music festivals to pretend to know about. You have doomsday planning to do since Trump was elected as the next U.S president. You have foreign foods to Google so you can make The Urban List's articles feel like old news. We know how full your schedule is, that's why we at AAA want to save you some time with The Tour Rider!
Contained in this top-secret dossier we have the best tour announcements that come across our editorial desk (and even a few that we had to go searching for), so read up if you want to show up! The Tour Rider is published bi-weekly.
In this edition of The Tour Rider: Helmet, I Prevail, Caravana Sun, Mojo Burning, The Franklin Electric, and Lost At Sea.
Helmet Announce 2017 Australian Tour + To Play 'Betty' In Full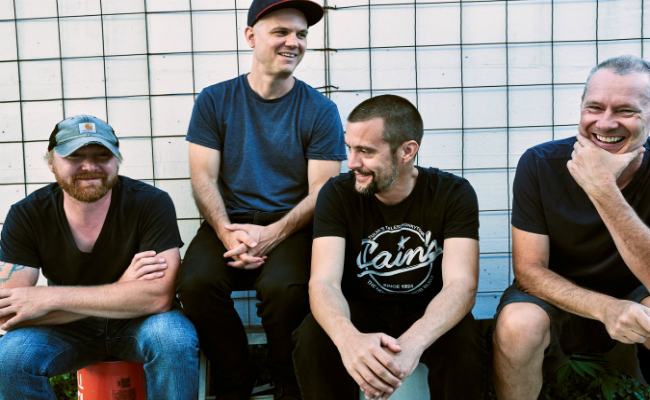 New York riff-lords Helmet are heading Down Under! The hard rocking quintet will be playing their classic 1994 album 'Betty' in full, as well as a selection of songs from their back catalogue as well as their latest album 'Dead To The World'.
Across their career, Helmet have consistently delivered their own unique brand of uncompromising, guitar-driven rock. Taking the blueprint laid down by the genre's forebears AC/DC and Led Zeppelin, Helmet turned it up to 11, injecting some fire into the well-worn form.
The play through of their 1994 album 'Betty' will include classic tracks such as Wilma's Rainbow and Milquetoast to Biscuits For Smut, bringing some of the hardest hitting tracks of the 90s to life. So if you're a fan of riffs and hard hitting rock, make sure to grab tickets to see some of the genre's best!

Caravãna Sun Announce Summer Tour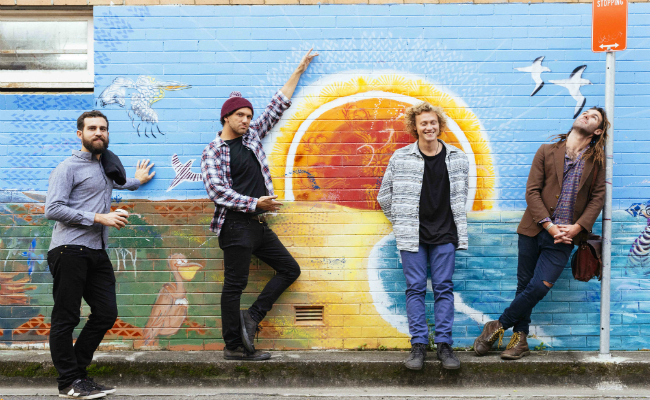 Caravãna Sun have announced a summer tour, which will see the band criss-cross the East Coast peddling their rebellious brand of surf rock.
The announcement caps off what has been an extremely hectic year for the Cronulla based quartet, who played 120 shows in nine countries, as well as finding the time to release their third album 'Guerilla Club'! As well as their extensive East Coast run, Caravãna Sun are preparing to release a new single, so keep your eyes and ears peeled for some more surf rock goodness.
Caravãna Sun Tour Dates
FRI 23 DEC
Miranda Hotel, Sydney
SUN 1st JAN
NYE on the Hill, VIC
FRI 13 JAN
Miami Marketta, Gold Coast
SAT 14
JAN @ Mt Gravatt Marketta, Brisbane
FRI 20 JAN
Freemasons Hotel, Geraldton WA
SAT 21 JAN
Indi Bar, Scarborough WA
SUN 22 JAN
Caves House, Yallingup WA
THURS 26 JAN
Summers Sounds at Four Winds, Bermagui NSW
FRI 27 JAN
Shire Vibes, Cronulla NSW
Get Tickets HERE
Mojo Burning Announces 2017 Edition + First Lineup
Mojo Burning is back! The annual rock festival is returning for its fourth year, and is again to set to take place in late March at Brisbane's Hamilton Hotel.
The festival, widely known for its support of blues, roots and stoner rock scenes, has just dropped its first wave of artists with The Badlands, The Blackwater Fever, and Chase The Sun leading the charge. The 2017 edition of the festival features 20 acts from across, a Southern-style BBQ, and a muscle cars in the carpark of the Hamilton Hotel. So if you're a fan of festivals that are "all killer and no filler", this event's for you!
The Franklin Electric Announce Aussie Tour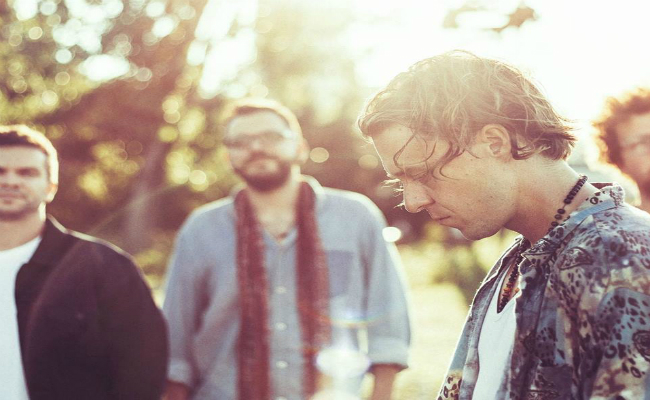 Canadian alt-pop group The Franklin Electric are headed back Down Under early next year, in support of their as of yet unreleased sophomore album 'Blue Ceilings'. What makes this visit special is they're jumping on not one, but two tours.
The group are supporting their fellow countrymen Half Moon Run on their Australian tour, before jumping tours to support Victorian group Woodlock, crisscrossing our country for nearly two months!
If the group's newest single I Know the Feeling is anything to go by, 'Blue Ceilings' is shaping up to be a nice progression from their debut effort 'This Is How I Let You Down'. Make sure to catch these guys on their extended tour Down Under early next year!
The Franklin Electric Australian Tour 2017
supporting Half Moon Run
WED 11 JAN
The Triffid, Brisbane
THUR 12 JAN
The Corner Hotel, Melbourne
SAT 14 JAN
The Metro, Sydney
supporting Woodlock
FRI 20 JAN
Jive Bar, Adelaide
SAT 21 JAN
Howler, Melbourne
SUN 22 JAN
Sub, Hawthorne, Victoria
FRI 27 JAN
Beach Hotel, Byron Bay
SAT 28 JAN
Woolly Mammoth, Brisbane
THUR 2 FEB
Brass Monkey, Cronulla
FRI 3 FEB
Northcote Social Club, Sydney
SAT 4 FEB
Small Ballroom, Newcastle
SUN 5 FEB
Rad Bar, Wollongong NSW
FRI 10 FEB
Settlers Tavern, Margaret River, WA
Get Tickets HERE
Poison City & Milk Records Announce Boat Party, Camp Cope To Headline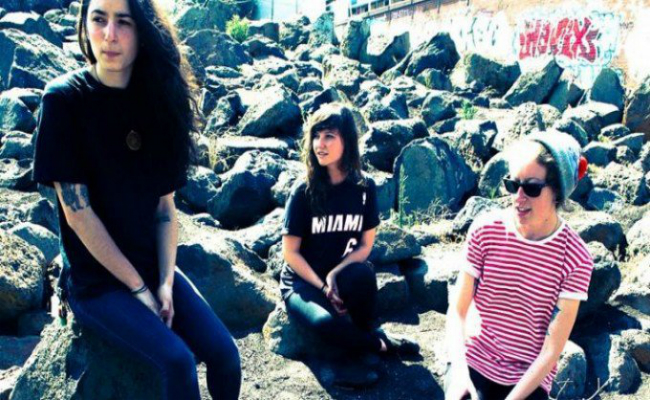 Poison City and Milk Records are teaming up to bring a huge boat party to Melbourne next February! Lost At Sea 2017 will be headlined by rising alt-rock trio Camp Cope, and will take place on the Victoria Star.
Joining joining the emerging 3-piece will be The Nation Blue, Loose Tooth, and a slew of killer bands, setting it up to be one heck of a boat trip! Lost At Sea is happening in mid February, with tickets on sale this Wednesday! So if you're keen on one of the most unique Sunday session's out, grab yourself a ticket, some boat shoes, and get ready for some nautical fun!
Lost At Sea 2017 Lineup

Camp Cope
The Nation Blue
Loose Tooth
Ouch My Face
The Dacios
TV Haze
SUN 12 FEB
Victoria Star, Melbourne
Get Tickets HERE
I Prevail Announce 2017 Australian Tour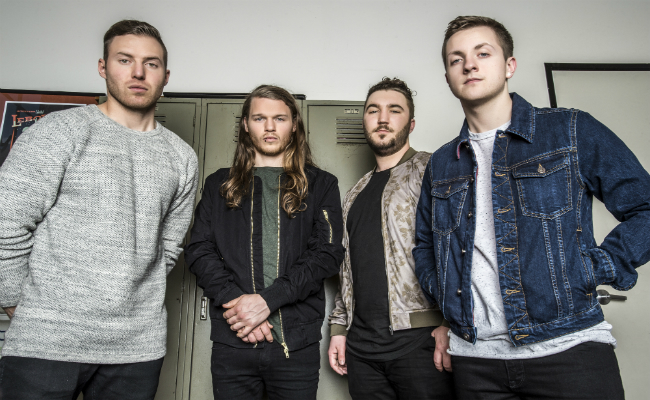 US post hardcore act I Prevail have announced their first Australian tour, coming off the back of their debut album 'Lifelines'.
First gaining notice with their post-hardcore tinged cover of Taylor Swift's Blank Space, the group have quickly acquired themselves a worldwide fanbase.
The tour will hit all the major cities, even far flung Perth, so make sure to grab a ticket when they go on sale this Thursday at 9am!