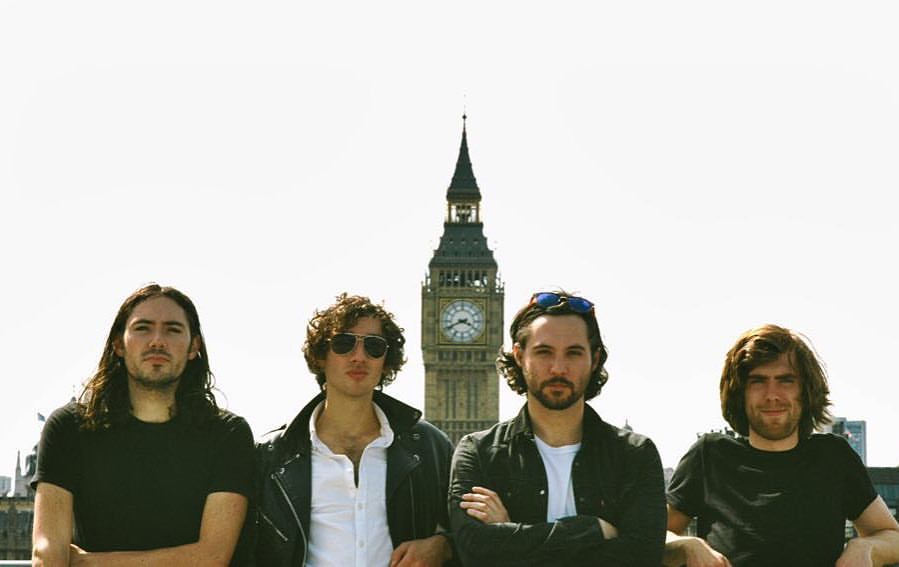 British rock 'n' roll has been sounded more jagged and sharp-edged than that of the Vex's self-titled EP. Dirty bass slapping, reggae-inspired guitar grooves with it all levelled up by punk-fused vocals, The Vex are well and truly rock's next biggest thing. Ahead of the EP's release the ban gave us a rundown of each of its tracks.
Education Kills
The most all out guitars punk track of the EP with a ferocious outro. Malala Yousafzai was shot in the head by the Taliban in Northern Pakistan for campaigning for girls right to an education.
Satori
Skank heavy to the chorus safe with the knowledge that one day you're going to die… and being absolutely 100% fine with it. Satori = Awakening.
Living In The
Living In The is about existing in an eternal NOW. It's all there ever has been and all there ever will be. With today's mobile phone culture, it sadly seems more important to photograph or record an event than to be totally present and take it all in. As the song's title suggests, we play and feel the NOW.
Eat Your Words
A rocking-reggae-dub message to all those who ever doubted you. Watch for the haunting melodica…
Listen to The Vex's self-titled EP below.