triple j wants YOU To Make The Play School Theme A Banger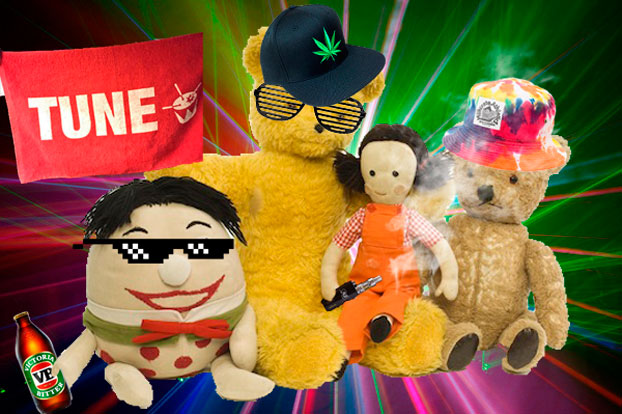 There's a bear in there and some mad drops as well. This is all thanks to triple j wanting YOU to transform the legendary theme fromABC kid's show Play School into an epic banger.
Looking through the square window, you can see Big Ted and all his pals celebrating the show's 50th birthday, and what's a party without a playlist?
This is where you come in! Triple j wants you to upload your #playschoolremix to their Unearthed website, where presenters Matt and Alex will choose their top 5 mixes. Even better still, the best of the best will be flown to Sydney to visit the Play School set, tour the triple j studios, as well as take part in a one-on-one songwriting workshop with songwriter, dance music producer, and host of triple j House Party KLP. The Play School remix winner will also get airtime on triple j throughout the year.
You can download the stems for the remix now off the Unearthed Website but you only have until the big hand is on the 12 and the little hand is on the 12 (aka Midnight) on Sunday the 29th of May to upload your sick remix.
If the idea of remixing a classic ABC TV theme is sounding all too familiar, think back to six years ago when Perth drum 'n' bass masters Pendulum transformed the somewhat boring ABC News theme into an epic banger, which ended up #11 in the 2010 triple j's Hottest 100.
If Pendulum's awesome ABC News remix isn't enough to inspire you KLP has already tried her hand at remixing the Play School theme!