Trophy Eyes Release Tell-All Documentary "The Road To Chemical Miracle"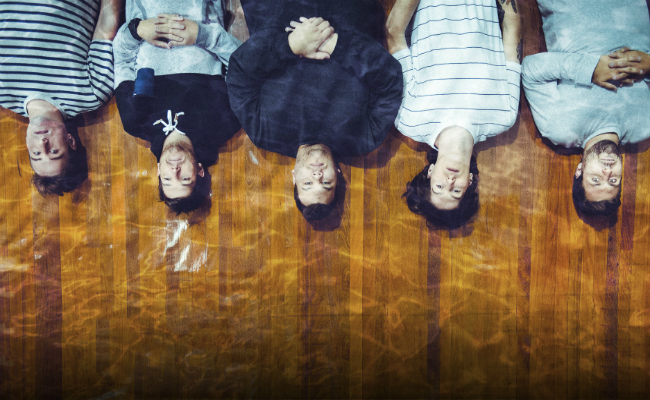 Newcastle punks Trophy Eyes released their stellar sophomore album 'Chemical Miracle' a few months ago and we've been loving it ever since! After announcing what is sure to be a raucous national tour, the quintet have hit us with even more goodness by releasing the "The Road To Chemical Miracle" documentary.
"The Road To Chemical Miracle" gives us a very honest look into the mental and musical journey behind the making of Trophy Eyes' highly anticipated album. It includes interviews with the band members, behind the scenes clips of the sessions, and a collection of pretty pristine visuals from the band's time in the studio.
"The process for 'Chemical Miracle' was very different… to anything we've ever done", says front man John Floreani. "We'd never written an album before, we'd never written more than five songs before and an album is very different." The documentary features some rather epic clips from recent shows as well as plenty of interviews with the Trophy Eyes guys.
The 5-piece reveal a glimpse into their creative process and share the sacrifices and dedication it took to make this album a reality, which really shows their immense desire to make a quality album and their passion for what they do. Trophy Eyes urge their fans to take 'Chemical Miracle' as they wish and not to forget that "We are Chemical Miracle!"
Check out our Review of 'Chemical Miracle' and you can watch 'The Road To Chemical Miracle" below!
Trophy Eyes 'Chemical Miracle' Tour

THU 02 FEB
The Cambridge Hotel, Newcastle
FRI 03 FEB
Oxford Art Factory, Sydney
SAT 04 FEB
The Brightside, Brisbane
FRI 17 FEB
Fowlers Live, Adelaide
SAT 18 FEB
Northcote Social Club, Melbourne
Get Tickets HERE