Troye Sivan Slams PM Turnbull Over Orlando LGBT Comments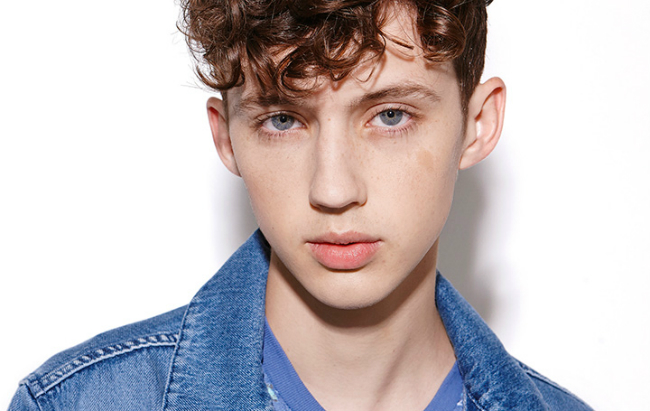 South-African-born Aussie pop prince Troye Sivan is no stranger to advocating LGBT rights, and his latest Twitter spiel appropriately took Prime Minister Malcolm Turnbull down a few pegs.
Turnbull wrote what could be considered a pretty hypocritical tweet following the tragic Orlando shooting, which took place in a gay nightclub on June 12.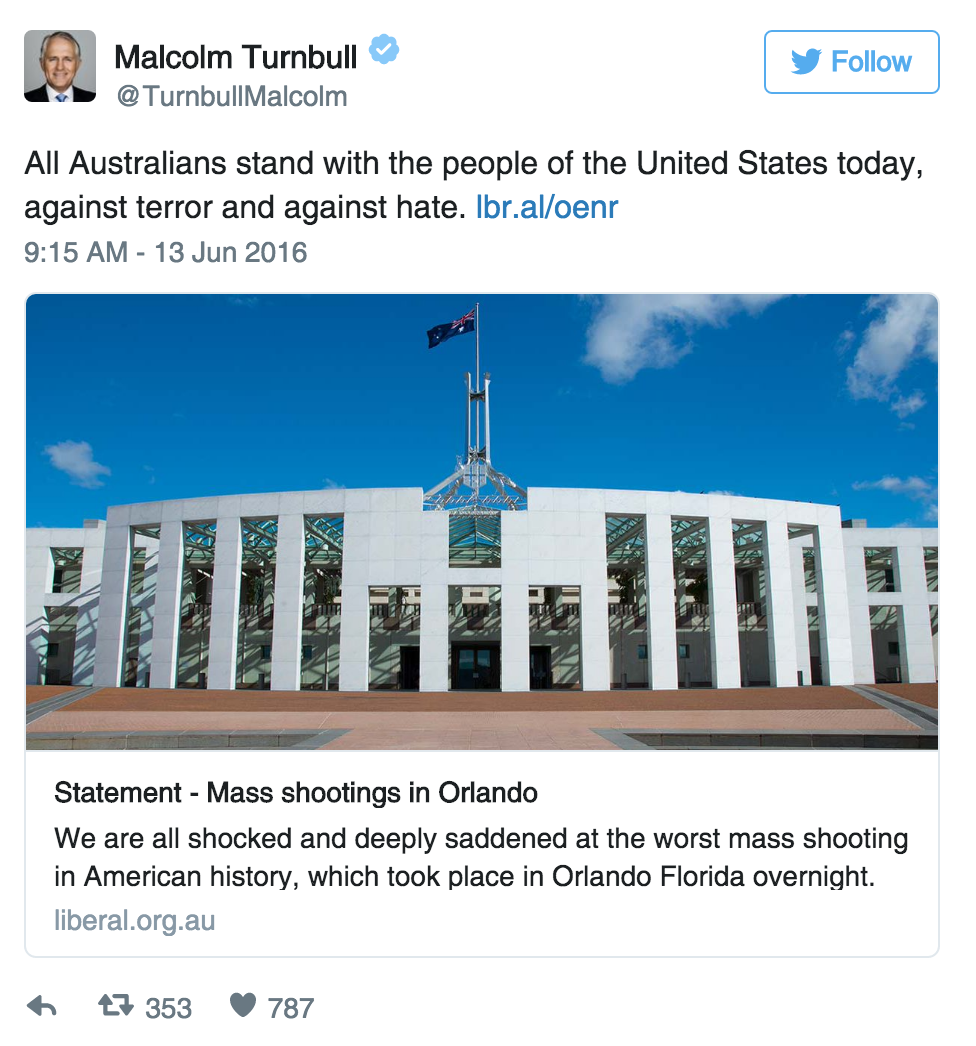 For a politician who leads a political party openly against gay marriage, there's no doubt this statement of being "against hate" was going to backfire on Turnbull in one way or another. But Sivan thankfully led the way, completely calling Turnbull up on it with poise.



The 21-year-old gay musician took the opportunity to show Turnbull how frustrating it is that Australia's LGBT community don't have the same rights as heterosexual Australians. He went on to vent about his confusion, questioning how Turnbull's tweet could be inclusive of LGBT people when they're currently treated as "second class citizens". Well played, Sivan!
The Orlando shooting claimed the lives of at least 49 people and is now known as the worst mass shooting in US history. It's believed that the venue of the massacre, a gay nightclub called Pulse, was chosen by the gunman in order for him to commit a hate crime against the LGBT community.
Turnbull hasn't responded to Sivan's tweets yet, and maybe he won't. But we don't think he has to, this argument is already won!
Troye Sivan slays on the daily with his feel-good pop and will be touring Australia in August. Check out his latest music video below!
Troye Sivan 'Blue Neighbourhood' Australian Tour
WED 3 AUG
Hordern Pavilion, Sydney
THU 4 AUG
UC Refectory, Canberra
SAT 6 AUG
Riverstage, Brisbane
SUN 7 AUG
University Great Hall, Wollongong
TUE 9 AUG
Margaret Court Arena, Melbourne
THU 11 AUG
AEC Theatre, Adelaide
SAT 13 AUG
HBF Stadium, Perth
Get Tickets HERE