Two People Release Chilling Visuals For 'If We Have Time'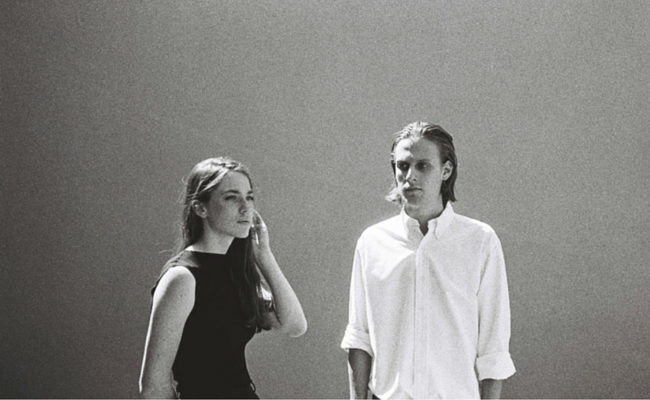 Born in the aftermath of Melbourne dream-pop 5-piece Snakadaktal, Two People is the project of Phoebe Lou and Joey Clough. We first heard their collaboration back in February with their debut single Fading, an upbeat and hazy journey which left us wanting more.
Returning last month with their similarly amazing follow up, If We Have Time, the duo has now released the visuals to accompany the track. Described by Director, Producer, and fellow Melbournite John Fish as "an emotionally charged meditation", the video captures the two artists in opposite environments, one in a desert and the other in a wild jungle, connected by a mysterious mirror.
Fish explains, "In reality they are separate, only catching glimpses of the other person in the mirror's reflection. Is this reflection real, is it an illusion of their memory, a metaphor of their dreams or perhaps a portal to being together?". This result is a beautifully artistic and experimental visual accompaniment, which compliments Two People's sound brilliantly.
Musically Lou and Clough have managed to recapture their transient past. Building on from a simplistic piano driven core, If We Have Time slowly evolves into a beautifully dreamy soundscape, adding layers of spaced out synthesisers, alluring harmonies, and grooving yet somewhat concealed beats, a creative and pulsing rhythm is created that we can't get enough of.
"There's a big feeling in this song, a sort of smiling defeat. I remember feeling pretty sore when I wrote the words, but they are unafraid and I like that. The feeling is wide…the sounds are physical… the thoughts are rough and twisted. The emotion is heavy and begging to reach up. The picture is a reflection," said Lou.
We can't wait to hear what might appear next on Two People's debut EP, due out later this year. In the meantime have a listen to the tune again and checkout these new amazing visuals!