UNIFY Gathering Drop 2018 Lineup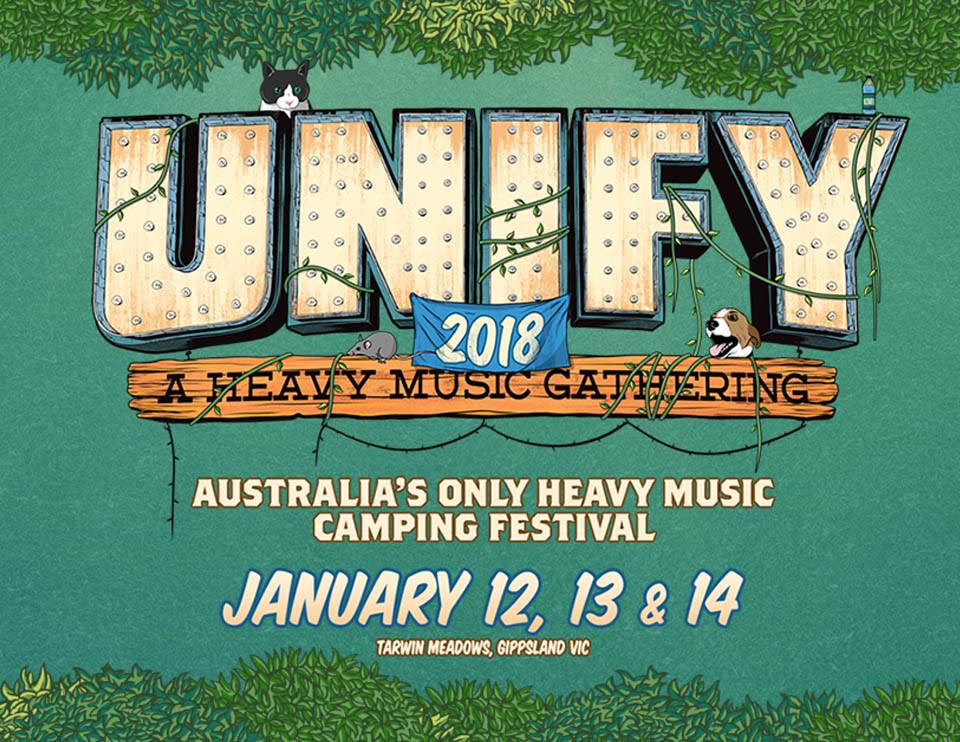 Amid reports of fake posters and teasing lineup additions, UNIFY Gathering have, finally, this morning, announced the lineup for 2018's edition of the festival. Last night, organisers dropped its two headliners, Parkway Drive and The Amity Affliction, doing anniversary sets, now the full lineup is here for you to feast on.
Joining the heavy metal, punk and hardcore three-day camping festival will be Architects, Tonight Alive, Four Year Strong, Behind Crimson Eyes, With Confidence, Polaris, Hands Like Houses, Hellions and literally so many more.
From Friday 12th January to Sunday 14 January, UNFIY Gathering will descend upon Tarwin Meadows in South Gippsland. Now in its fourth year, the festival continues to improve and dedicate itself to its growing community and fanbase. Selling out every year, only promising a limited run of tickets, this year's festival is no different—best get in early!
Scope the mammoth two day lineup below. Tickets so sale HERE very soon.
UNIFY Gathering Lineup Announcement
Parkway Drive ['A Decade of Horizons']
Architects [Exclusive Australian Performance]
Tonight Alive
Four Year Strong [Performing 'Rise Or Die Trying']
Behind Crimson Eyes
50 Lions
With Confidence
Polaris
Knocked Loose
Belle Haven
Sienna Skies
Mirrors
The Amity Affliction [15-Year Anniversary Set]
Hands Like Houses
Hellions
Stick To Your Guns
Knuckle Puck
Make Them Suffer
Being As An Ocean
Roam
Void Of Vision
Cursed Earth
Young Lions
Outright
Introvert
Dear Seattle
The Beautiful Monument
Save The Clocktower
Arteries