Valley Fiesta Relaunches For 2018 Immersive Art, Music & Theatre Lineup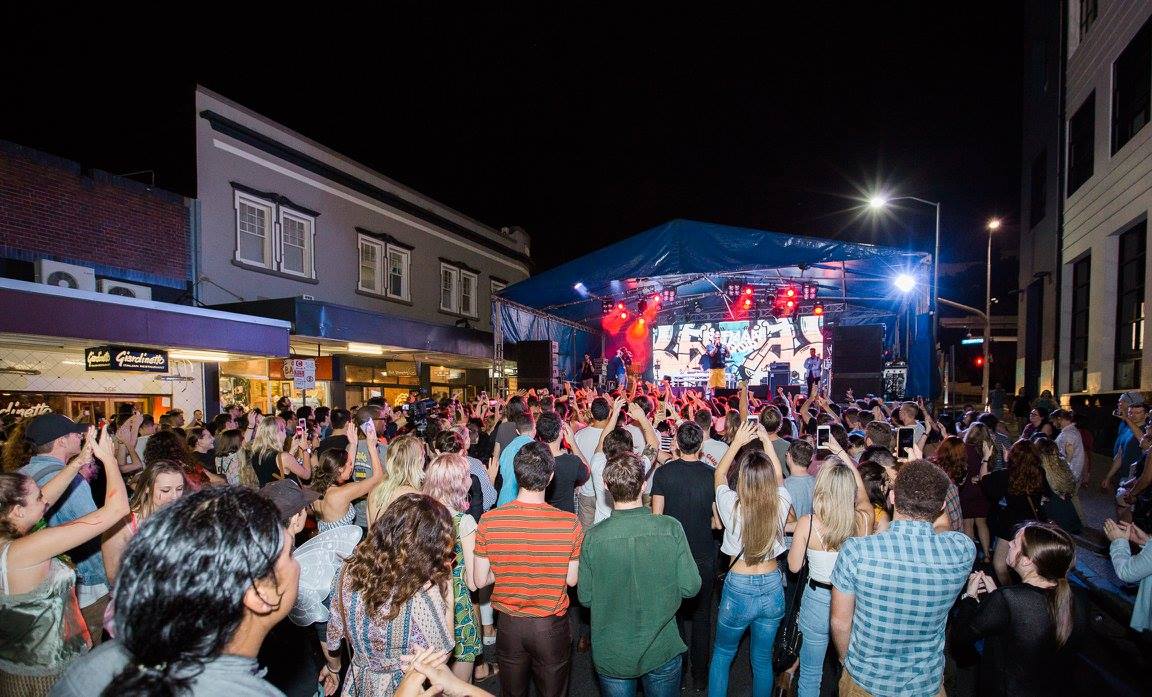 Brisbane's most beloved street party is receiving a facelift for its 2018 edition. Valley Fiesta has ruled over Fortitude Valley for years, bringing live music, art and theatre together in one.
Running from Wednesday 29 August to Sunday 2 September, Valley Fiesta continues to smash the art, music and theatre worlds together… with a new twist. The smorgasbord of talent will run similar to a BIGSOUND experience. Venues, cultural hubs and bars of the Valley will collaborate and coalesce during the festival. The city will play host to more than 400 performers.
The crown jewel in this year's program is Brunswick Street Mall's Main Ring. Themed as a 1950's boxing tent, this unique stage will be home to a range of world-class performances and events including contemporary circus troupe Company 2 and their acclaimed Le Coup Cabaret, an exploration of Indigenous heritage in Brisbane for All That Remains, and plenty of interactive and all-ages events.
In terms of music, there's no shortage. Just an example, The Zoo is hosting a free re-launch party with The Jensens, Seaside and Jade Imagine. 4ZZZ, on the other hand, are holding a Rooftop Oasis with The Gooch Palms, TOTTY and Gabrielle Cohen and an evening of hip-hop karaoke emceed by rising Brisbane rapper, Midas Gold.
We've merely scratched the surface of what Valley Fiesta is offering this year. Find everything you need to possibly know about Valley Fiesta HERE.