Valley Fiesta Returns Again With 2017 Lineup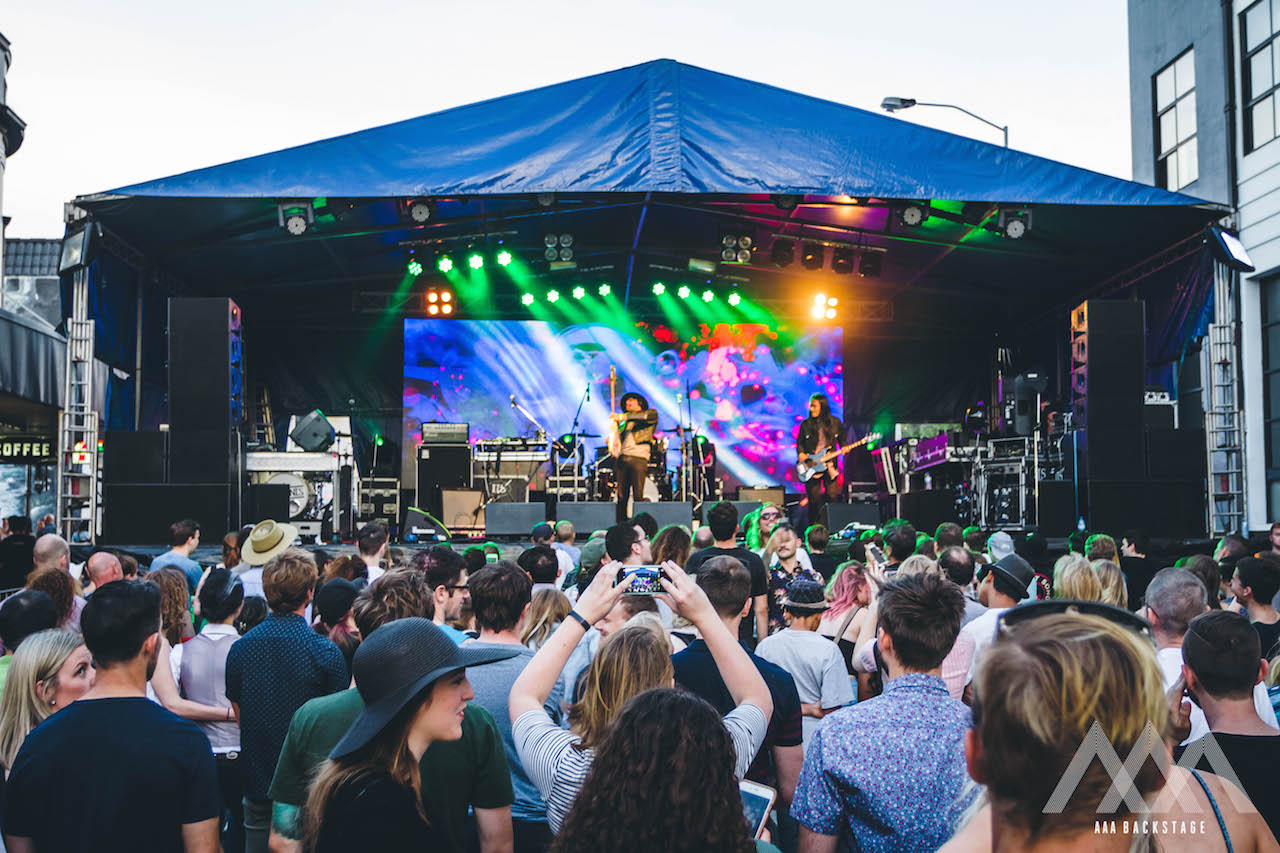 Update 25/09 5.43pm: Two additional, local acts have been added the lineup. The Creases—playing their first all ages gig in forever—and Rackett join the two-day street party.
Valley Fiesta is hitting a big milestone this year! Celebrating its 21st birthday since its inception, the free weekend-long street party, which descends on Brisbane's Fortitude Valley, has announced its program for its 2107 event.
Always stringing together a bumper bill of local and national talent, this year's certainly doesn't disappoint with the Jungle Giants headlining alongside Fatman Scoop, Velociraptor and the Jensens.
Happening next month, on October 27 and 28, Valley Fiesta also pieces together the Valley's best food and arts vendors for a full collaboration designed to appeal to everyone's senses. The Multicultural stage, running in Chinatown Mall, will featuring dancing, music and other performers to keep you busy between the other excellent musical lineup.
Scope the full music lineup for this year's Valley Fiesta below. To tide you over for the next few months, reminisce on last year's event with our photo gallery HERE.
Valley Fiesta 2017 Lineup Announcement
The Creases
Rackett
joining…
The Jungle Giants
Fatman Scoop
Velociraptor
The Jensens
CONCRETE SURFERS
Bleeding Knees Club
The Gooch Palms
Port Royal
FeelsClub
VOIID