Vampire Weekend: Why There's Still Hope!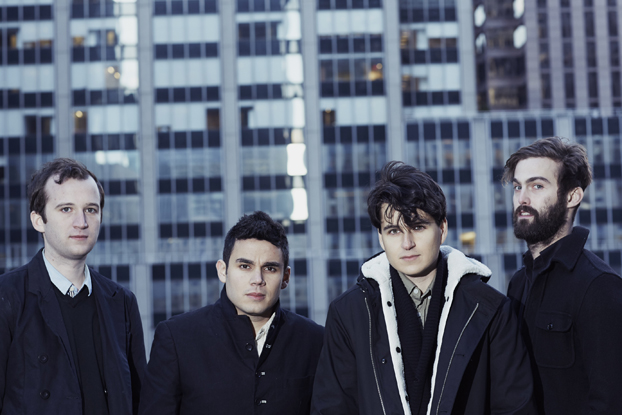 Since the news that one of the founding members of New York indie-legends Vampire Weekend "left" the band, fans around the world have been questioning what it means for the future of the band. 
Its been a week since multi-instrumentalist and songwriter Rostam Batmanglij decided to leave the alternative quartet, on the grounds it was important for him to be able to identify as a singer-songwriter that stands on his own.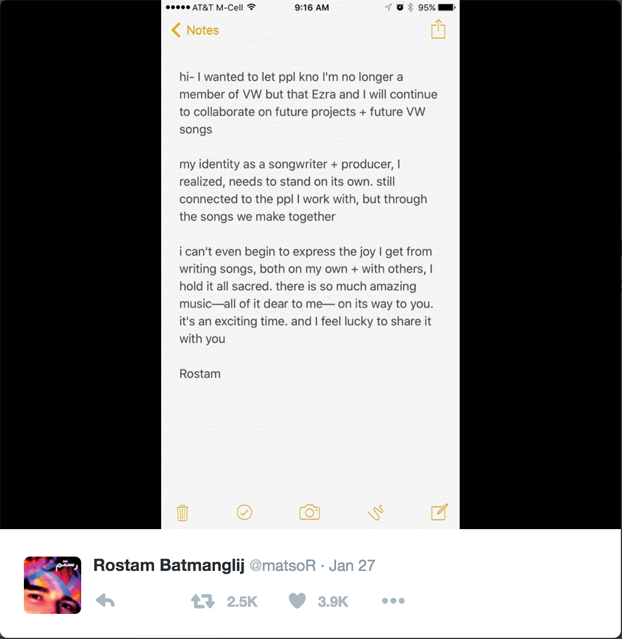 Batmanglij has already been collaborating with other artists, working closely with HAIM on their second album and he said he intends to collaborate with Vampire Weekend on their next album. Furthermore, Batmanglij released his first solo track since 2011 in January this year.
Lead vocalist Ezra Koenig, in an Instagram post, said he and Batmanglij had agreed their musical collaborations are not dependent on the two being a part of the same band.
Batmanglij is the brains behind the music of the Vampire Weekend while Koenig is who we have to thank for the quirky yet enticing lyrics.  The band has previously stated that their three albums 'Vampire Weekend', 'Contra', and 'Modern Vampires of the City', were written as a trilogy. Perhaps the loss of their music-writer is simply a representation of a brand new chapter for the band.
The band's fourth album is currently in the works, which Koenig jokingly decided was called "Mitsibish Macchiato",  and with the lack of Batmanglij in the band it will be interesting to see how this effects the sound.
Batmanglij isn't the only member doing work outside of Vampire Weekend. Bassist Chris Baio has been working on his own solo productions and has recently been touring it, while Koenig has collaborated with Major Lazer and SBTRKT, as well as working with Beats 1 radio station.
Other members Baio and Chris Tomson will remain a part of the band with Koenig, and it's likely Vampire Weekend will recruit a touring member.  
Batlmanglij leaving isn't the end of Vampire Weekend, it is simply the start of a new era.