Verticoli Steal Hearts With New Release 'True Love'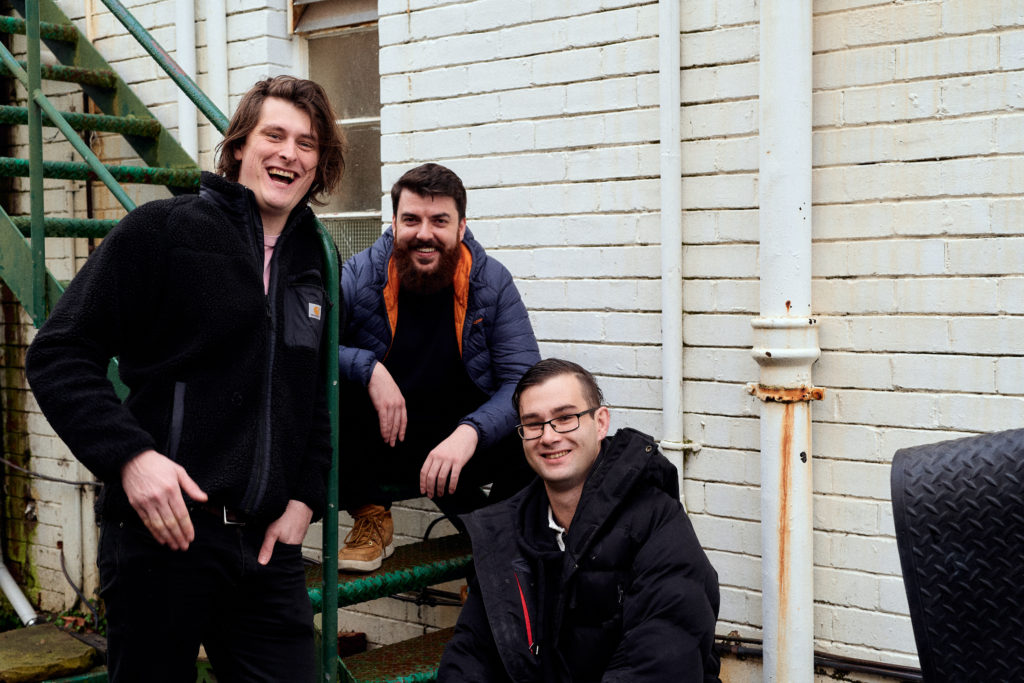 Alt-rockers Verticoli recently released their new single 'True Love' and set off on a 6-stop national tour to celebrate.
The Tassie band's dynamic combination of groove, heaviness and harmony is reminiscent of Violent Soho, Silverchair and Nirvana. An impressive live act, they've played iconic Aussie Festivals like Falls Festival and Party in the Paddock and shared stages with artists like Kingswood, Cog, British India, Delta Riggs and DZ Deathrays.
'True Love' came together with an all-star team, recorded at The Wick Studios in Brunswick, engineered by Cameron Hull, produced by Jon Grace (Dear Seattle, Dune Rats, Kingswood, Bakers Eddy), then mixed and mastered by Forrester Savell (Karnivool, Dead Letter Circus, Birds of Tokyo, Shihad).
Read below to hear the boys walk you through 10 songs that inspired 'True Love':
Search and Destroy – Iggy Pop
This song has a raw punk energy that kinda inspired the chorus!
Territorial Pissings – Nirvana
Nothing particular about this song inspired True Love, besides the attitude. Great attitude. 
Fell on Black Days – Soundgarden
Once again, nothing in particular, but this song puts on show the dissonance that Chris Cornell mastered and we've always been drawn to. 
In The Aisle – Violent Soho
Worldclass alternative/punk. A good example of what can be achieved with a relentless driving beat! 
Tire Me – Rage Against The Machine
We love Rage. We don't do the rock-rap thing, but we dabble in punk/hardcore sounds like they did on Evil Empire. 
Go With The Flow – Queens of the Stone Age
Dave Grohl's drumming was a real reference point for all our recent drum recordings – Thunderous, solid, but never over-playing.
Ur Mum – Wet Leg
Another song I remember hearing during the period we were recording. Love their slightly silly approach to songwriting, and they really give the vibe they don't care what you think. Love it.
Underwater Boi – Turnstile
The whole 'Glow On' album is brilliant. The inspiration from these guys was the groovier/laid back elements they use within songs that are still really powerful and energetic. 
Pyramid of Bones – The Voidz
Not a direct inspiration, but just a song I remember being introduced to in the studio. Love the groovy verse and the unhinged chorus. 
Same Same – Waax
Great Aussie punk/rock band, both instrumentally and vocally. Great combo of vulnerable and raucos, and Maz is such a sick frontperson. 
Listen to 'True Love' out everywhere now, and find their tour dates below!
TRUE LOVE SINGLE TOUR
Friday July 15th Bad Decisions with Guests Melbourne
Thursday July 21st Frankie's Pizza  with Guests Sydney
Friday July 22nd The Shy Postie with Guests Wollongong
Saturday July 23rd the Lass O'Gowrie Hotel with Guests Newcastle
Friday July 29th Altar with Guests Hobart
Saturday July 30th The Royal Oak hotel with Guests Launceston