Vesper Green's Debut Single 'Innocent Illiterate' Is Freaking Huge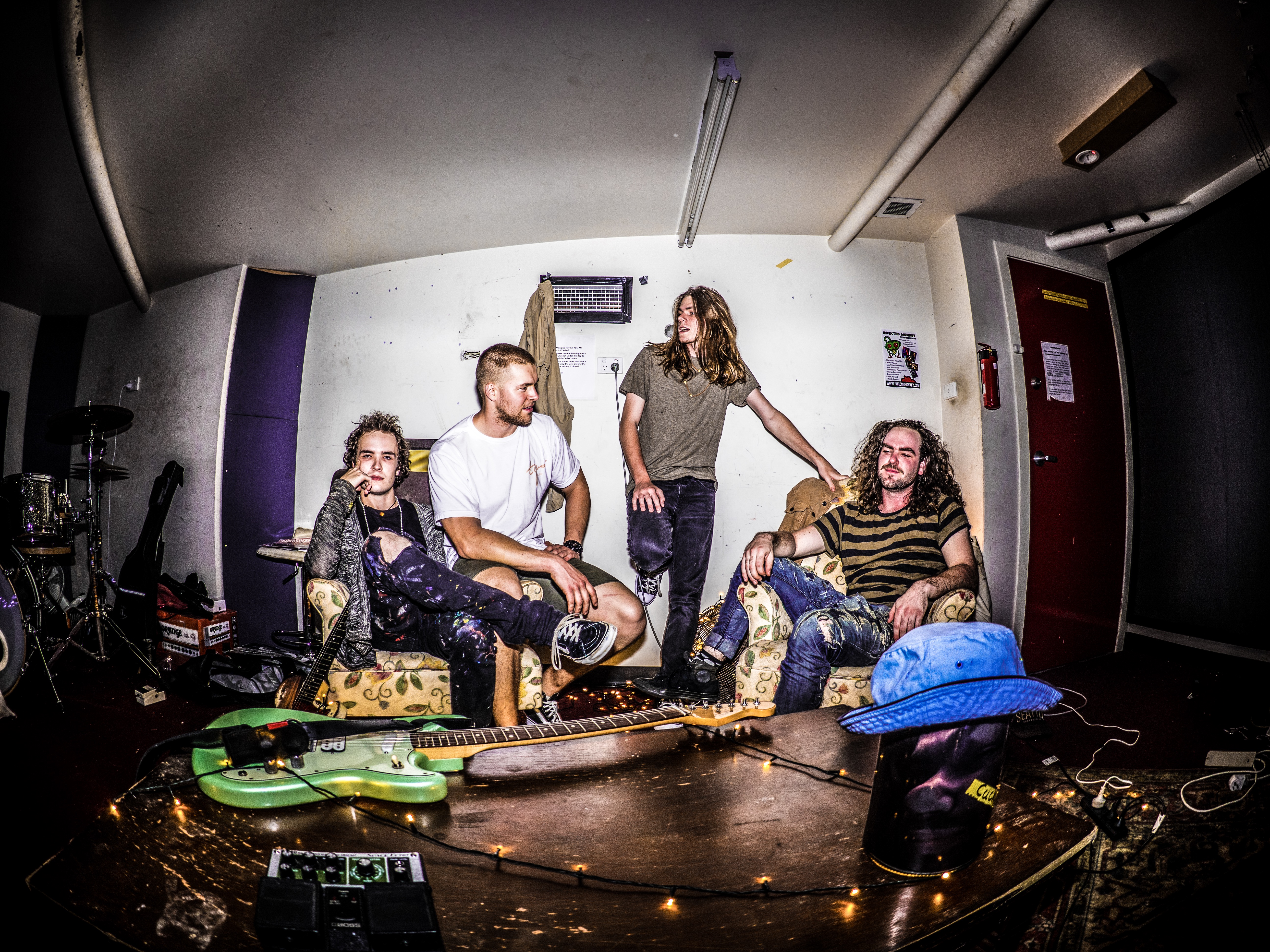 Get your horns way the f**k up for Vesper Green's Innocent Illiterate. Holding absolutely nothing back, the Brisbane grunge outfit pair their raucous attitude with an unbridled, wild grunge apathy.
The apex to Vesper Green's music? Their ability to mould the Seattle scene into their own undoing. They take influence from it, but instead of paying homage to their contemporaries, they revive the collusion of distorted sound into something more audacious. Innocent Illiterate is Vesper Green's middle finger to the grunge purists out there.
Fuelled by nothing but angst, Vesper Green's emotion appears prevalent, first and foremost. From the opening vocal cues, gradually building to crusty guitar tones and booming drums, Innocent Illiterate was destined to be a different take on grunge. It's often times the silence, amongst the rock tantrum, which speaks the loudest. Also, this is the group's debut single, so expect gargantuan things from them very soon.
As for shows, they're a little sporadic at the moment. Fans in Brisbane and Sydney will be able to catch the over the next couple of months on some support duties. Steam Innocent Illiterate below.
Vesper Green Live Dates
THURS 28 JUNE
The Foundry, Brisbane
FRI 6 JULY
The Valve Bar, Sydney