VIDEO SPOTLIGHT: BANKS Drops Saucy Music Video For "F*ck With Myself"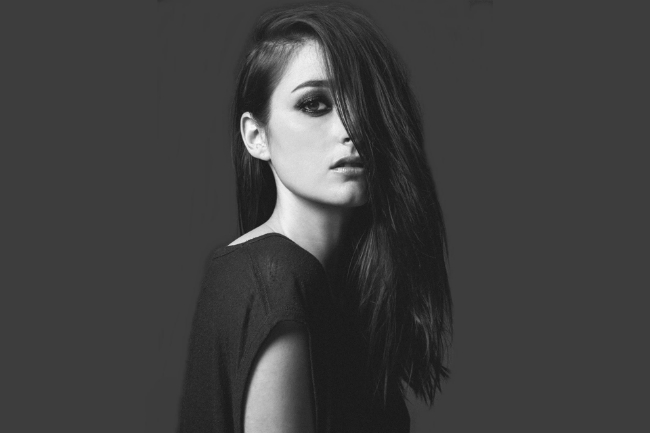 Hot damn, BANKS you saucy minx!! The Los Angeles songstress has released the first taste of her upcoming album and it will not disappoint. F*ck With Myself, is a dark and quirky track that's all about being your own person and empowering yourself, so basically just f*cking with yourself…
Having experimented with a more high-pitched synthesiser and echoey sound in comparison to tracks you'd find off her 2014 album 'Goddess', F*ck With Myself is dark electronica bliss that gives off a super artsy aesthetic. The track jumps straight to the point, with the song's main verse "I f*ck with myself more than anybody else/ I used to care what you think about me." 
In the words of BANKS herself, "This song is about being your own best friend, your own mother, and your own lover." You tell 'em girl!
Going hand-in-hand with this absolute tune, BANKS released a slightly disturbing yet ridiculously enthralling music video to go alongside it. The video is three minutes of two-faced (literally) contorted dancers, BANKS bearing some skin, and losing her sh*t over a wax replica of herself.
Despite the darkness and sex appeal this video portrays, the message BANKS aims to deliver is crystal clear; She's in control of herself which leads her once again literally f*cking with herself by destroying the figurine with lipstick, choking it, and then going all out and setting mini BANKS on fire – R.I.P 'lil BANKS.
All in all, F*ck With Myself is a beaut of a single, showing off the wide musical ballpark this quirky queen owns.
The sultry songstress will release her second album (name yet to be announced) on September 30. In the meantime, check out her mesmerising new video below!
If you're liking what you're reading add AAA Backstage on Snapchat [aaa-backstage] and follow us on Instagram [@aaabackstage]