VIDEO SPOTLIGHT: Branchez Shows Off Blade Skills In "Dreamer" Video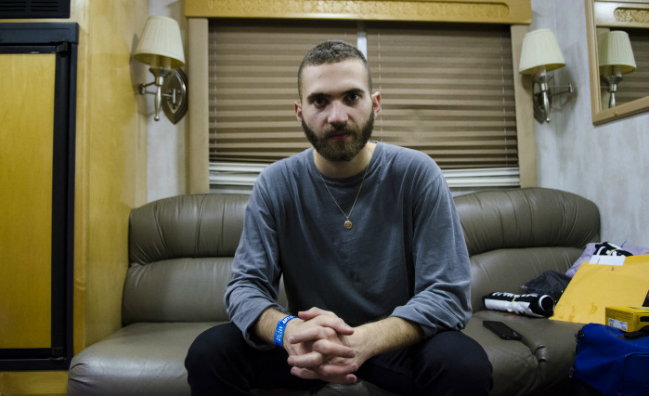 New York City producer Sam Kopelman, who you may know better as Branchez, is on a roll, having dropped the stylin' music video for his track Dreamer. Featuring the mad skillz of Arnav 'Sonic' Shah, the music video will have you throwing back to the 90s in all sorts of ways.
The video showcases some of Shah's cool, loopy and sometimes downright boneshaking rollerblading. To add to his fully siq moves, Shah brings his next-level fashion sense to the fore, featuring a cowboy hat, leather trench coat, the safety first approach of a crash helmet, and a moustache that would put some First World War generals to shame.
Branchez' track Dreamer is the perfect backdrop for the beautiful display of bladery. Electronically manipulated voices form the basis of the melody for much of the song, combining with a pulsing synthesised bass line and other electronic sounds. The intricate beat shows off Branchez cool production style, and at times, the whole track strips down to quite minimal sounds for quite a contrasting effect.
"Sonic is a legend and arguably the dreamiest person I've ever had to chance to meet/work with. Ezra [The video's director] saw him skating in Washington Square Park and was smart enough to start a conversation. Sonic was excited to show off his skills and hopes to inspire viewers to start skating," said Kopelman about how he started working with Shah.
Aussie listeners may remember Branchez as Dillon Francis' support act on the recent 'We Are All Lee Lin Chin' Tour, or from one of his many mixes of artists including Rhianna, What So Not, and Wet. In the US, Branchez has been on tour with Skrillex, RL Grime and Zed, as well as drawing attention from Major Lazer and Paces. Unfortunately, there's no plans for Branchez to his Aussie shores any time soon.
Check out the video for Dreamer below!