VIDEO SPOTLIGHT: Crustacean-Hipster Love Story Turns Sour In Millington's Debut Video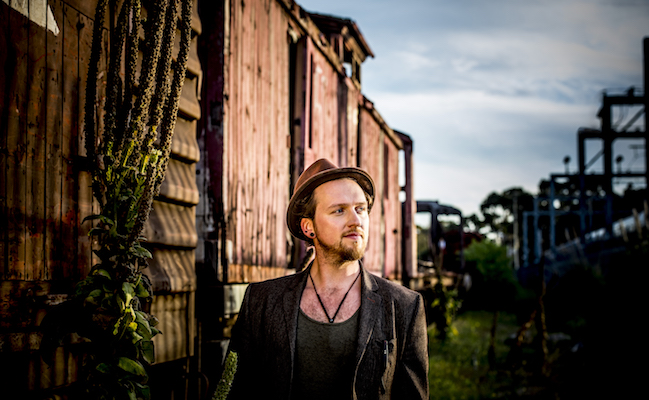 Melbourne-based UK-born folk artist Millington has dropped his somewhat creepy (but also very cute!) video love story for his debut single Being. Prepare to hold back happy tears, hold your breath, and…well, feel a little squeamish.
Millington's ukulele-based track is a heart-warming folk tune about life, love, and euphoria, with the musicianship to match. Twinkling sounds among ukulele plucks and a catchy drum beat make the song a sweet, cuddly, and warming pop tune.
However (and a big however that is!), the music video for Being depicts an entirely different tale. In a Juno-meets-Alien narrative, a girl named Nina falls in love with a lovable crustaceany-thing, that we've named Crusty (mostly just because we can).
Girl and shrimp live a happy life, until domestic disagreements ensue. The girl takes a mystery pill, things get a bit wacky, and winds up in hospital giving violent birth to…we won't spoil the ending for you! Don't question it, just watch and enjoy.
Despite the song, in musicality, being completely disjointed (in literally every way possible) from the video, it seems that was Millington's intention all along.
"The song itself is about birth, euphoria, love, life, and hope. The video portrays lust, relationships, debauchery, fear, and death. The two marry together in an ultimate portrayal of the twists and turns of many a tale told by the reality we exist in.
"The video juxtaposes the concept of the song exploring the human condition in a relationship context, a relationship being more give than take," says Millington.
Well, we'll take his word for it. Sit back, listen, watch, and ponder below!
Millington Live Dates
THU 10 NOV
Room 10 – Mornington Hotel, Mornington VIC
SAT 19 NOV
Mordy Supper Club, Mordialloc VIC
SUN 20 NOV
Contental Hotel, Sorrento VIC