Want Gigs In Your Own House? Try Parlour Gigs!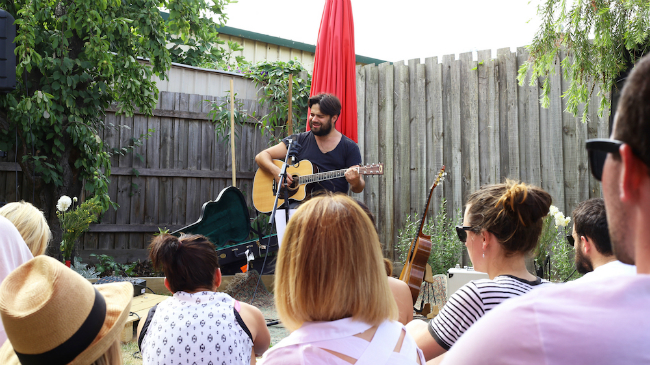 DIY concert facilitators Parlour Gigs have expanded their service for enthusiastic music fans, now allowing hosts to access an online booking platform. The service allows fans to host intimate concerts at their own suitable venues (houses, backyards, or large sheds) and has just become easier to book artists, bringing more music to our neighbourhoods.
Parlour Gigs, in a nutshell, allows you to host shows in your own home, inviting great artists to your dream/most comfortable concert. Hosts now can sign up to the website and elect which artist they would like to host, and if the artist accepts the website sends you a link to sell tickets to your friends. The artist arrives, plays the gig, and is paid a decent cut of the ticket sales ($300 fee minimum) by Parlour Gigs.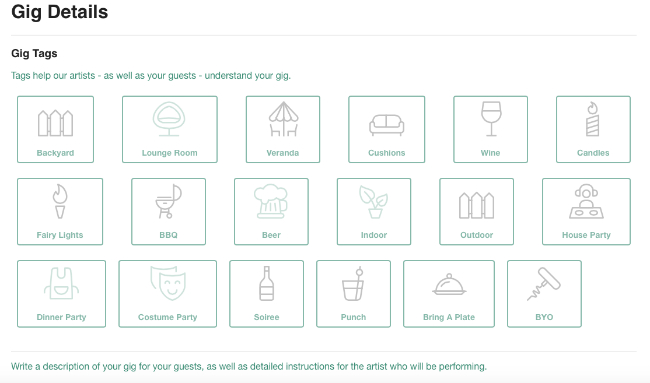 The service has facilitated over 150 gigs since its inception in early 2015, with artists such as Harry James Angus of The Cat Empire, Lisa Mitchell, Dan Kelly, and Oh Mercy playing in venues ranging form backyards to church halls.
According to government numbers, musicians in Australia pull in an average of $7,200 per year, and the service aims to see this figure rise. One band that performed in Victoria recently came away with $2,500 for their gig. Founders Matt Walters and Glenn Luck came up with the idea to help musicians get a little more cash in their pockets, and have been blown away with its success.
"The fact is, fans don't always want to go out to clubs and see headliners come on at 11:30PM. We want to connect music lovers with these great local artists in their area, and of course, host them in their house and showcase them to their friends," the duo said.
The Sydney Morning Herald has labelled the service as "the AirBnb of live music".
If you think you might like to sign up as a host or an artist click HERE