Watch Waxhead Play In A Hemp Field, WIN A Record Player On Us!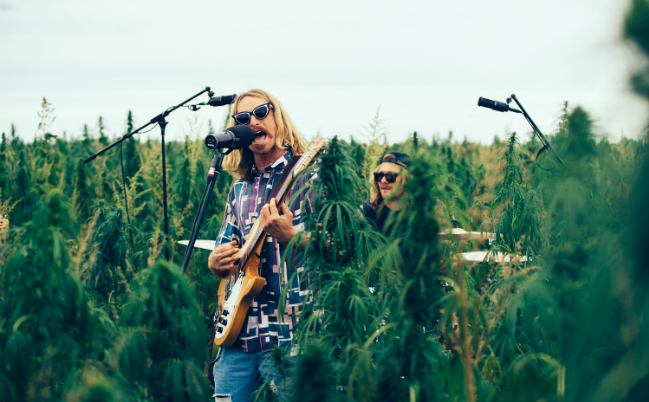 After a substantial time away from home playing international stages and big name festivals, Byron Bay surf rockers Waxhead have finally returned home. To welcome the quartet home, Afends clothing and Surfstitch decided to gift the band a new live music video.
The result sees the band perform Opinions live in The Greenroom, surrounded by super leafy greens and rich soil between their toes. It's a picturesque backdrop for a killer upbeat tune full of carefree vocals, crunchy guitar, and a super smooth, slightly face-melting guitar solo.
'Live from the Greenroom' is a partnership between the legends at SurfStitch and Afends, which gives recognition to "those musical acts that are firmly grounded in the discourse of surf".
Live from the Greenroom has also featured The Babe Rainbow, Goons of Doom, and of course now the grunge-psychedelic styling's of Waxhead.
Thanks to SurfStitch and their online hub The Lens, AAA's giving away a FREE Crosley Portable Turntable to one lucky reader! All you have to do is comment on this article (below), and within 30 words tell us what you love about #LiveFromTheGreenroom!