We Caught Up With Stellie To Discuss Her Latest Single & Biggest Style Influences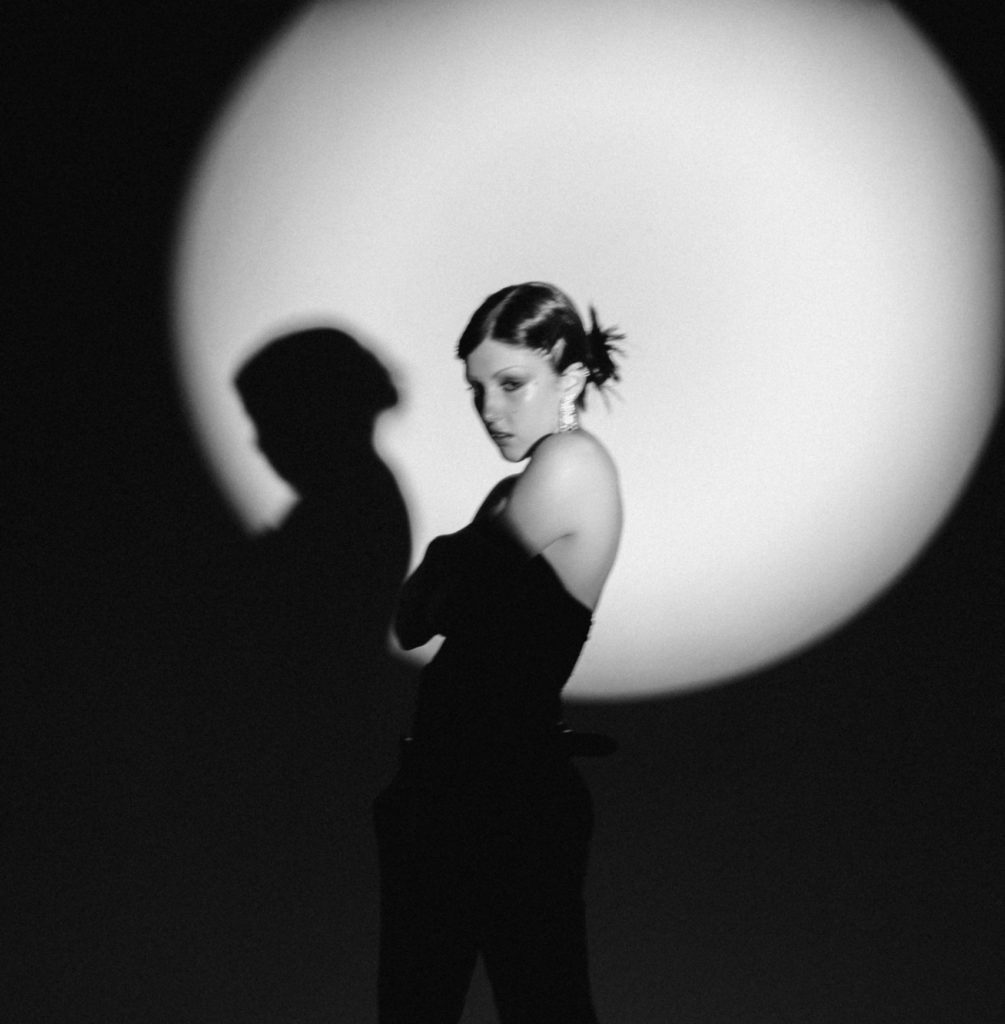 23-year-old Adelaide artist Stellie recently released her single 'Violet Girl', an evocative piece of dark pop. Wanting to learn more about the aesthetics of the accompanying shoot, we got Stellie to outline her major fashion inspirations.
Managed by UNIFIED (Tash Sultana, Vance Joy), Stellie has been making an impact with her electronica-influenced music since debuting in 2018. Now with over 35k+ monthly listeners on Spotify, 'Violet Girl' is another strong statement of her talent, driven by her intoxicating lyrics and sultry vocals. Produced by Alex Markwell (Elliphant, Kita Alexander) with mixing and mastering by Becki Whitton (Banoffee, G-Flip, Tash Sultana), the cinematic track was recorded at The Aviary Studio in Melbourne. Stellie explained 'Violet Girl' in her own words, saying: "It's about that idea of not being able to compete with someone so beautiful, and just hoping they don't come along and steal your lover… Sonically, I wanted to match that intensity and create a track so feverish and fiery, you have to listen over and over again to fully absorb every single sound… I think the word to best describe Violet Girl is hectic. With layered synths, heavy bass and crunchy guitars, it becomes a symphony of emotional and heartfelt anger." 
Read below to learn more about Stellie and her style icons:
Matilda Djerf
I feel like Matilda Djerf is the name on everyone's lips at the moment, but I am absolutely in love with her style. She absolutely owns the power suit – and that is one of my favourite things to wear at the moment, so effortlessly classy.
View this post on Instagram
Suki Waterhouse
Suki's style influenced my recent 'Violet Girl' photoshoot. It's quite 70s-inspired but still super modern. She pushes the boundaries with her fashion which I really admire, but it's still really laid back and nonchalant.
View this post on Instagram
Chloe Hayward
I discovered Chloe on my discovery page on Instagram and I was instantly hooked. She has the best street style ever. It's really simple, clean but so elegant. Not too many bright colours, but still really bold.
View this post on Instagram
70s fashion
70s fashion in general has always been a big influence for me in my fashion and also in my music. There isn't any real reason for this – I just really love the fashion from that era. Give me some big platform pumps and some flared jeans and I'm happy.
View this post on Instagram
Almost Famous – Penny Lane
Penny Lane from the movie 'Almost Famous' is so iconic. It was set in the 70s so that's already a win in my book, but Penny Lane was such an enigmatic character and that was really shown in her extroverted fashion. Im still trying to find a replica of that fur coat that she wore in the film.
View this post on Instagram
Lucy Boynton – Hair/Makeup
Whenever I'm looking for a hair and makeup look that is a bit left of centre, but still not too over the top – I look at Lucy Boynton. She is the queen of fun eyeliner and face crystals. I've tried to replicate a couple of her makeup looks for some of my shows before – it's so much fun and a great way to elevate any look.
View this post on Instagram
Listen to 'Violet Girl' out everywhere now, and check out Stellie's first headline show dates below!
STELLIE HEADLINE TOUR DATES
Main support for all shows: Estee
Friday 12th August – Low 302, Sydney NSW
Saturday, 13th August – Junk Bar, Brisbane QLD
Friday, 19th August – The Workers Club, Melbourne VIC
Saturday, 27th August – Jive Bar, Adelaide SA