Wet Denim's Top 5 Venues In NZ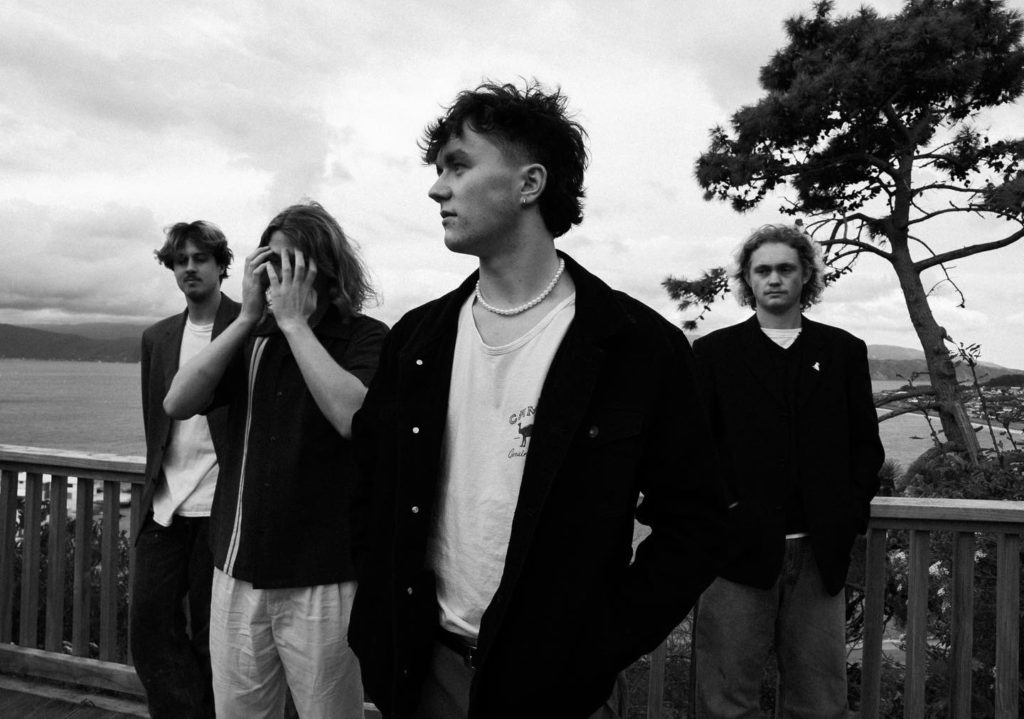 Wellington band Wet Denim have shared their top venues in NZ after releasing their sophomore single 'Free'.
Their guitar-driven indie-rock sound is brought to life by singer/guitarist Nick Goodwin, Luca Crampton on guitar, synths and keys with brothers Jack and Joe Ledword on the drums and bass. Following on from the previous single 'Another Hit', 'Free' provides another exciting glimpse into their forthcoming self-titled debut EP.
RELATED: Interview: Old Mervs Chat New EP, Touring, Their Summer Plans And More!
With a fun, jagged guitar line and punchy drums, 'Free' lyrically explores feelings of isolation, Nick explains: "the lyrics talk about a time when I was feeling very secluded from the people around me both mentally and physically. I had just come out of a very short but intense relationship paired with having a tough time with glandular fever so was spending a lot of time alone".
Mixed by Neil MacLeod and mastered by multi-award-winning engineer Chris Chetland (Dua Lipa, Snoop Dogg, Joel Little/Lorde), 'Free' was actually the first song the band ever wrote together. They explain: "this song really brought us together as a band just over a year ago now… Joe came to the first-ever Wet Denim jam with the instrumental demo of Free on a logic session. We all sussed out our individual parts and the chemistry began to flow from there".
Read below to hear about Wet Denim's top 5 venues in NZ that they would love to play!
Tuning Fork (Auckland)
Joe played a gig at Tuning Fork with his old band and absolutely loved it, and we would love to have this experience ourselves!
Black Barn (Hawke's Bay)
Ever since Joe and Jack saw Bic Runga and Ché-fu in their home town at Black Barn (when they were in primary school), it has been a dream for them to play on that stage!
Meow (Wellington)
Our first ever gig was at Meow opening up for Haven, we can't wait to play our first Meow headliner one day soon! 
San Fran (Wellington)
San Fran is arguably Wellington's most iconic venue. Ever since we all moved to Welly we have been itching to play a show there. Catch us at San Fran on the 17th of November for our last show of the year!
Dive Bar (Dunedin)
We are super keen to expand our audience and we reckon Dunedin is the next place for that, Dive bar seems like the perfect way to go!
Listen to 'Free' out everywhere now & grab tickets to their EP teaser show below!
Wet Denim EP Taster Show
San Fran, Wellington, November 11th
Supports: Esbee, Extra Butter, Messie (DJ Set)