White Novels Chat New Single, The Scottish Music Scene + More!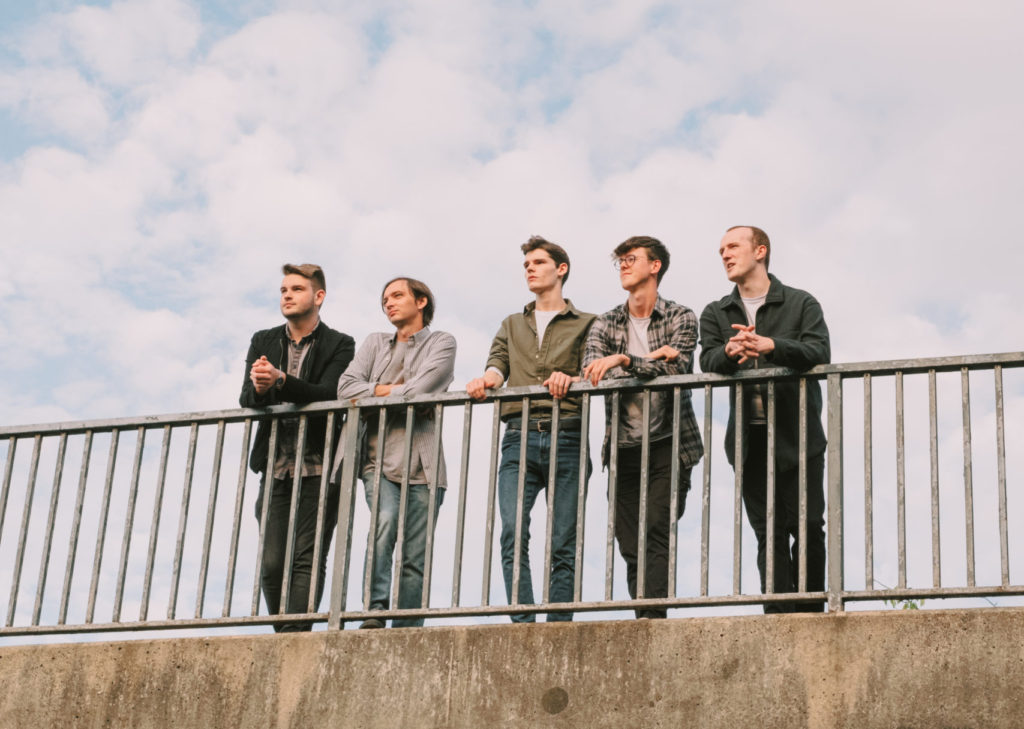 Rising Scottish Indie-Rock band White Novels recently released their single 'California', and we caught up with them to get the inside scoop.
Since initially beginning as a solo project, White Novels has expanded into a five-piece act, creating meaningful tracks powered by honest stories. 'California' explores themes of young romance- heartbreak, betrayal, teenage naivety and more. We spoke to songwriter Jack to get some more insight into the lyrics and hear about Scotland's live music scene- check out the conversation below!
Congratulations on the release of your new single, 'California'! The lyrics are super interesting, can you tell us about the story behind this track?
Thank you so much! We have been so grateful for all the support behind the single. The story of the track is a personal experience from myself. I was seeing this girl from California who was studying in Edinburgh at the time. She kept referring to this friend that she had and I was oblivious to the fact that her "friend" was actually her boyfriend. She told me this after a night watching King Gizzard & The Lizard Wizard at the Barrowland, didn't ruin my night though, to be honest I was probably the one not being honest about the fact I was actually in love with King Gizzard and not her.
And what was the process like creating this track, did you find any interferences with lockdowns etc?
The process for California started in my family home and I played the song to my Dad about June 2020. At that point it was a much slower acoustic track with a more laid-back feel. I then went to the studio with my sister Sam and recorded the acoustic version which we also released. Having played the track with a full band at the charity fundraiser in memory of my friend's younger brother Sam (Sam's Night) back in October I kind of knew exactly what I wanted to do with it. I approached our producer Bruce Rintoul and he was incredible at making the track what it is now. The attention to detail was clear and he really liked the track. This was back in November 2020, but we wanted to wait till gigs were back to release the song because we wanted something to aim for alongside live gigs.
Having started the band as a solo project, what was the transition like into a five piece band?
It was really nice, we've had a few line-up changes due to other musical commitments but grateful of anyone we've had the pleasure of working alongside. I feel the transition felt most real when we started rehearsing for the first show at Sneaky Pete's, I'm so lucky to have a band filled with talent and desire to do more. Tam I played in a band together previously. Chris was a friend for a few years. Angus & Lewis have joined most recently, and they have been the missing part of the jigsaw for me.
So you guys are based all over Scotland, how's the local music scene over there?
The music scene here is incredible and thriving, for a small country I feel we've got such a talented music scene across a full range of genres. I'm a huge fan of Scottish acts new and old. Some of my up & coming favourites are Easy Days, Bemz, The Katuns, Dictator, Swim School & Alannah Moar. Classic favourites include Travis, Del Amitri, Franz Ferdinand, Aztec Camera & so many more.
Any favourite spots for gigs?
Broadcast, King Tuts & Garage Attic are definitely the places where you will find me most often. I've been to some cool gigs in the Poetry Club at SWG3 too. I've been able to see so many bands from their early beginnings to now going on to much bigger things. I've been lucky to see bands like Cassia, Mac Demarco, Clews, Sophie & The Giants in small venues.
Lastly, we want to know what's next for you! Any plans you can clue us into..?
We've got lots planned for next year; we've got a few big announcements to make in 2022. Possibly new music, and maybe going to some places we've not been to before.