Why We're Excited About Childish Gambino's 'Awaken, My Love!'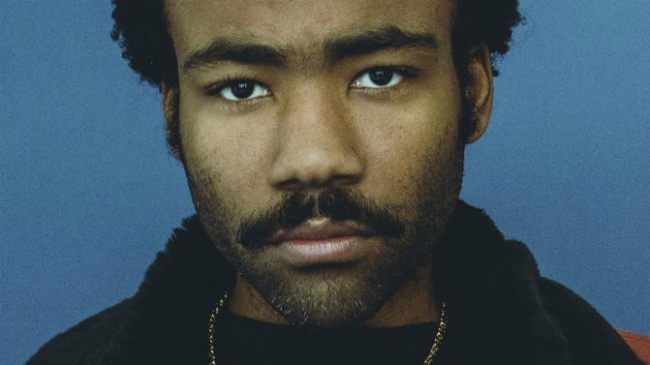 As the year comes to a close, there's one album which is breaking the mould of past releases and simply letting the music speak for itself. Shocking fans with it's rapid change of artistic direction, of course we're talking about Donald Glover a.k.a Childish Gambino, the man of many talents. Once simply a rapper and RnB lord, but now he's shedding the labels and releasing his most daring release yet.
'Awaken, My Love!' is Gambino's third studio album, and from what we can tell from his two released tracks, Me and Your Mama and Redbone, it's going to be miles away from any of his previous work. Sure, much of his work blurred the lines between electronic, RnB, and hip-hop, but never this far into the realms of psychedelic funk. While many are sceptical, us on the other hand, we can't wait for Gambino to take us on his experimental journey and here's why!
In comparison to his earlier projects, he explained to Billboard, they were "very written", going on to say that 'Awaken' in comparison is "an exercise in just feeling and tone". Not only is he becoming freer, but he's returning to the music which surrounded his childhood, "I remember listening to songs my Dad would play — albums by the Isleys or Funkadelic — and not understanding the feeling I was feeling…That's what made it great".
This is an influence which shines throughout the two singles, but is especially clear in the first Me and Your Mama. At six minutes in length the multi-layered composition guides you through Gambino's romantic peril in the best of ways. Mixing old with new, the track blends electronic 808s with classic live instruments masterfully, building from a smooth, key and synthesiser driven theatrical funk rhythm, until it climaxes with a guitar grinding, vocal scorching psychedelic soundscape, only to be bookended by a come down, softened by luxurious organs, sweeping synths and soothing bass lines which ease the fall. If there was ever a track which could be described 'a trip', this is most certainly it!
Returning once more with this sultry P-funk style, Redbone parallels this with a sound similar to the late Prince. A sultry slow-burner, the tune showcases Gambino's enticing, almost unrecognisable vocals over a slapping, bellowing bass which is topped off by chiming synths and keys which caress the track. It just goes to show, no one really knows what he might do next.
It's not just the music that entices Glover to the 70s. With the recent American presidential election causing mass turmoil all around his country, there's no doubt through hearing him talk he's trying do achieve more than simply make hits. Referencing Black Lives Matter as the 21st century equivalent, he went on to say "There's something about that 70's black music that felt like they were trying to start a revolution". Therefore, it's safe to assume the upcoming project features some controversial and duly needed topics.
If that doesn't get you bopping in your seats then perhaps the nitty gritty of the writers credits might spur you on. There are definitely some gems to be found, Zac Rae from Death Cab for Cutie features on the previously released Me and Your Mama, and past collaborator and Mariachi El Bronx member Ray Suen joins on Zombies. But most interestingly George Clinton, Clarence Eugene Haskins, and the deceased Eddie Hazel from the legendary Parliament, Funkadelic fame feature on the track Riot. Who knows if this is simply a sample or a vocal interpretation, but who's to say the big man himself hasn't provided production or recordings with Gambino. Unfortunately, we'll have to wait until release day to find out.
'Awaken, My Love!' looks to be heartfelt, sincere and, in all honesty, damn funky. Sure it may come as a shock for some Childish Gambino fans, but this change can only be a good one. Focussing to stretch himself into uncharted territory and cross into 'revolutionary' subject matter only serves to grow him as an artist. As we're left in limbo, speculating on what this crucial record might entail, the only thing we can really do is wait for its release!