UPDATED: Why We're Excited for Flume's 'Skin'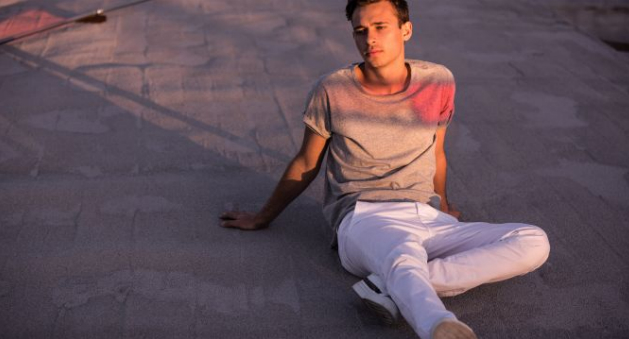 After three long and highly anticipated years, Flume is releasing his second album 'Skin' later this month, and has announced a huge 70-date world tour kicking off in late November.
In his upcoming album, Flume has focused on a more beat-heavy and experimental electronic sound. His latest single Say It continues the hype that previous singles Wall Fuck, Never Be Like You, and Smokes & Retribution has raised world wide.
'Skin' is Flume's second album following his first self-titled debut and shows a change in sound from house-party music to a more bassline heavy and percussion layered sound. The new album features a wider range of collaborations and includes more rapping than his previous album release.
New single Smokes and Retribution features Vince Staples' rapping with Kučka's smooth vocals against a mix of powerful bassline beats. This is a change from the more vibrant, lighter single On Top on his first album which featured New York rapper T.Shirt.
Wall Fuck may seem like a broken record at times, but the smooth synthesiser beat works perfectly against the rough vocal samples and bassline. This contrasts against 'Flume' which featured songs with softer rhythms and percussion. Never Be Like You features Kai's smooth yet dominating vocals against deep bass elements that make you want to get up and dance rather than relax on your couch.
The plethora of heavier bass continues with his most recently released single Say It, which features Tove Lo's intoxicating vocals mixed against a juxtaposition of distorted synths and a heavy underlining bass tones.
The album continues to show a heavier, more club-beat side of Flume's production compared his house-party debut album. With these fan-pleasing singles the excitement for 'Skin' being downright insane Flume's world tour should easily sell out.
His world tour starts right here in Australia and tickets go on sale Monday 16th May.
Flume World Tour – Australia Dates
FRI 25 NOV
Perth Arena, Perth
THU 1 DEC
Riverstage, Brisbane
FRI 2 DEC
Riverstage, Brisbane (NEW SHOW ADDED)
SAT 3 DEC
Commonwealth Park, Canberra (NEW SHOW ADDED)
FRI 9 DEC
Qudos Bank Arena, Sydney
THU 15 DEC
Myer Music Bowl, Melbourne
SAT 17 DEC
Entertainment Centre, Adelaide
Get Tickets HERE