Wing Defence Unveil Debut EP 'Friends'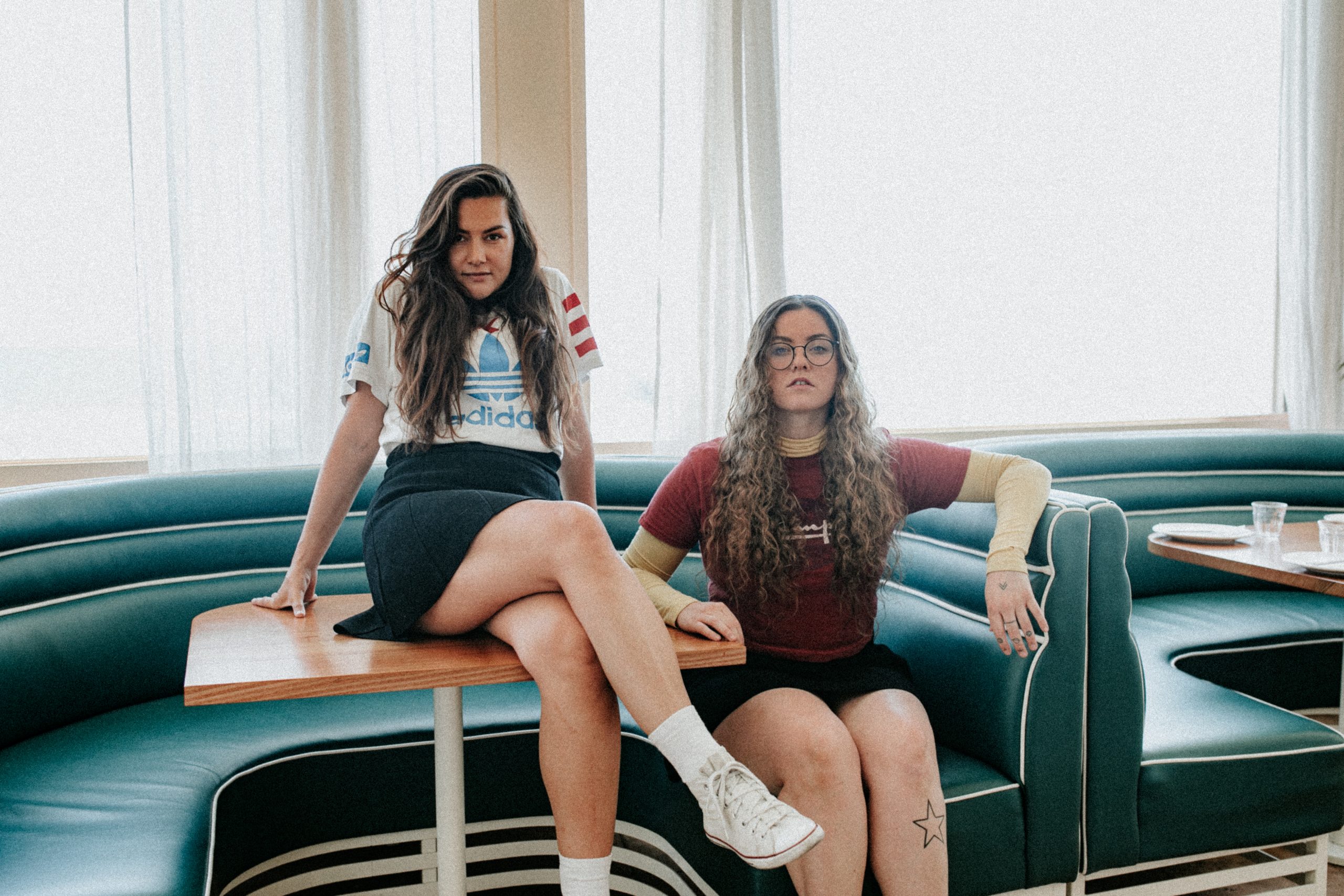 Adelaide indie dream team Wing Defence have had a big build over the past couple of years and now it's all lead to the release of their winning debut EP Friends. The 6 track debut features previously released tracks in Relocate, Weapons, Hindsight and Listerine. We're lucky enough to the get the exclusive track by track walk through from the duo!
Hindsight
Being our most popular song to date, we chose Hindsight as our opening track to our EP 'Friends.' The heavy guitar riffs right at the beginning shine a light on WD's true nature and personality. We really wanted to kick our EP off with a bang and this tune brings so much energy and attitude to the table.
Weapons
Weapons would have to be the 'black sheep' of the EP, so we thought why not throw a spanner in the works and put it up there at number two. Delivering a more ethereal yet boisterous guitar, we had a lot of fun watching Benny create the HUGE intro guitar riff in the studio and it's even more fun when he plays it live.
Relocate
This is our latest single and I think we underestimated how good this song actually is. Sometimes that can happen. You've heard it so many times and pushed it to the side as 'single worthy' for another newer song that you've written. The week before it was released we just had a really great feeling about it. It was like we'd been able to hear it as an outsider and now it's one of our favs.
Listerine
This song feels like an old trusty friend now. Being our second single ever released, it truly solidified our Wing Defence sound. We were tossing up whether or not we should add this one to our EP, just because it felt somewhat old to us, but it's definitely a fan favourite and has to be the one people yell out from the crowd for us to play the most. We like to finish our live set on this tune as it brings so much energy and there's already so much love and nostalgia surrounding it.
Silence
We've always felt this track has a live energy that can't be replicated in the recorded version, although, it does pop it's little head up in the chorus towards the end of the track. After recording it in the studio there seems to be a slight country sounding vibe within the harmonies that actually developed naturally during the process. We quite like the diversity this track demonstrates in our EP.
Bob
Bob was written when Skye was pregnant as a little gift for her and her baby boy. We didn't know what he was going to be called at this stage so we just referred to him as Bob, hence the title of the track. We soon realised after the fact that BOB actually stands for 'Baby on Board.' How convenient. We loved it so much we released it on the down low and really felt it completed our EP nicely.