Winston Surfshirt Continues To Dominate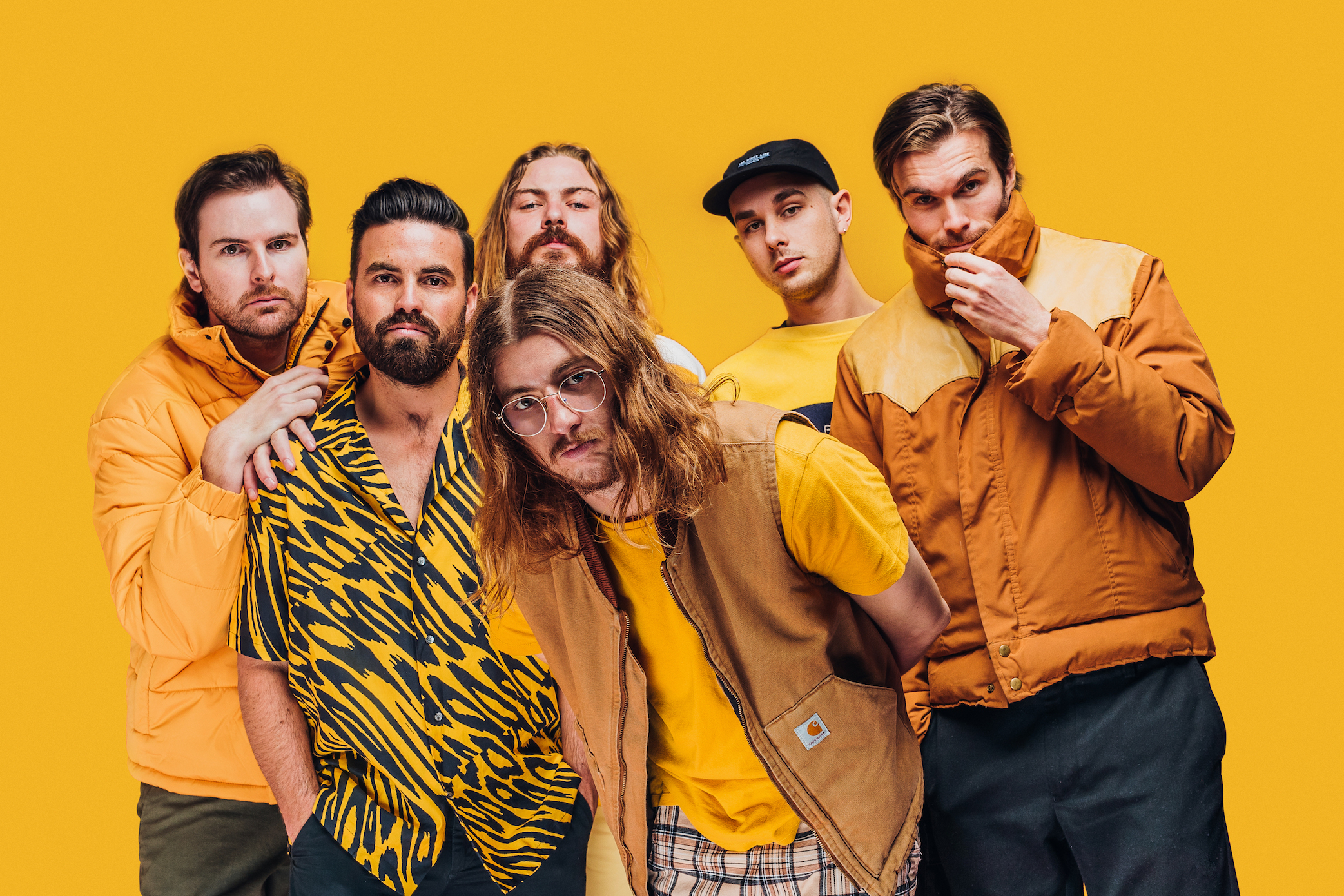 This band of six fine gentlemen, from Sydney's North shore are no new name to the media. As they have just announced their Aussie, UK, and Euro tour in celebration of their upcoming album "Apple Crumble", the boys from Winston Surfshirt have already played at Falls Festival and Splendour In the grass and will continue to dominate the music industry. Surfacing in 2015, Winston himself is a multi instrumentalist and lead vocalist, basically an all rounder. Their "Sponge Cake" album released in 2017 is comprised of 16 wonderful songs that'll make you want to get up and groove around.
This month they return with their brand new single "Smile". This song is absolutely golden, it sticks true to its name and surely does make you want to smile. The track has similar vibes to their previous release "Make a move" and is a perfect dance tune. The tight trumpet lick throughout is a wonderful addition to their hip hop meets funk sound, Winston's dreamy voice in the chorus is nearly addictive and will make it a necessity to sway around to the hazy melody. The jazzier chords against the soul beat is a perfect mix to dance and bounce around to, you can only imagine the rad vibes of their tour! It's as if one of the mysterious gods poured a little bit of funk, hip hop, groovy dance moves and jazz hands into a big pot and out came this new single. What a wonderful way to start this Spring, with this vibrant new track!
WINSTON SURFSHIRT REGIONAL TOUR DATES
TICKET INFO HERE
Saturday, November 9 – Handpicked Festival, Langhorne Creek, SA
Friday, November,15 – Beach Hotel, Byron Bay, NSW
Saturday, November 16 – Sol Bar, Maroochydore, QLD
Saturday, November 23 – Spilt Milk, Canberra, ACT
Friday, November, 29 – Uni Bar, Hobart, TAS
Saturday, November 30 – Spilt Milk, Ballarat, VIC
Friday, December 6 – Prince Of Wales, Bunbury, WA
Saturday, December 7 – Settlers Tavern, Margaret River, WA