Winston Surfshirt Teams Up With Talib Kweli For The Smooth Jam, 'Maybe I'm In Love With You'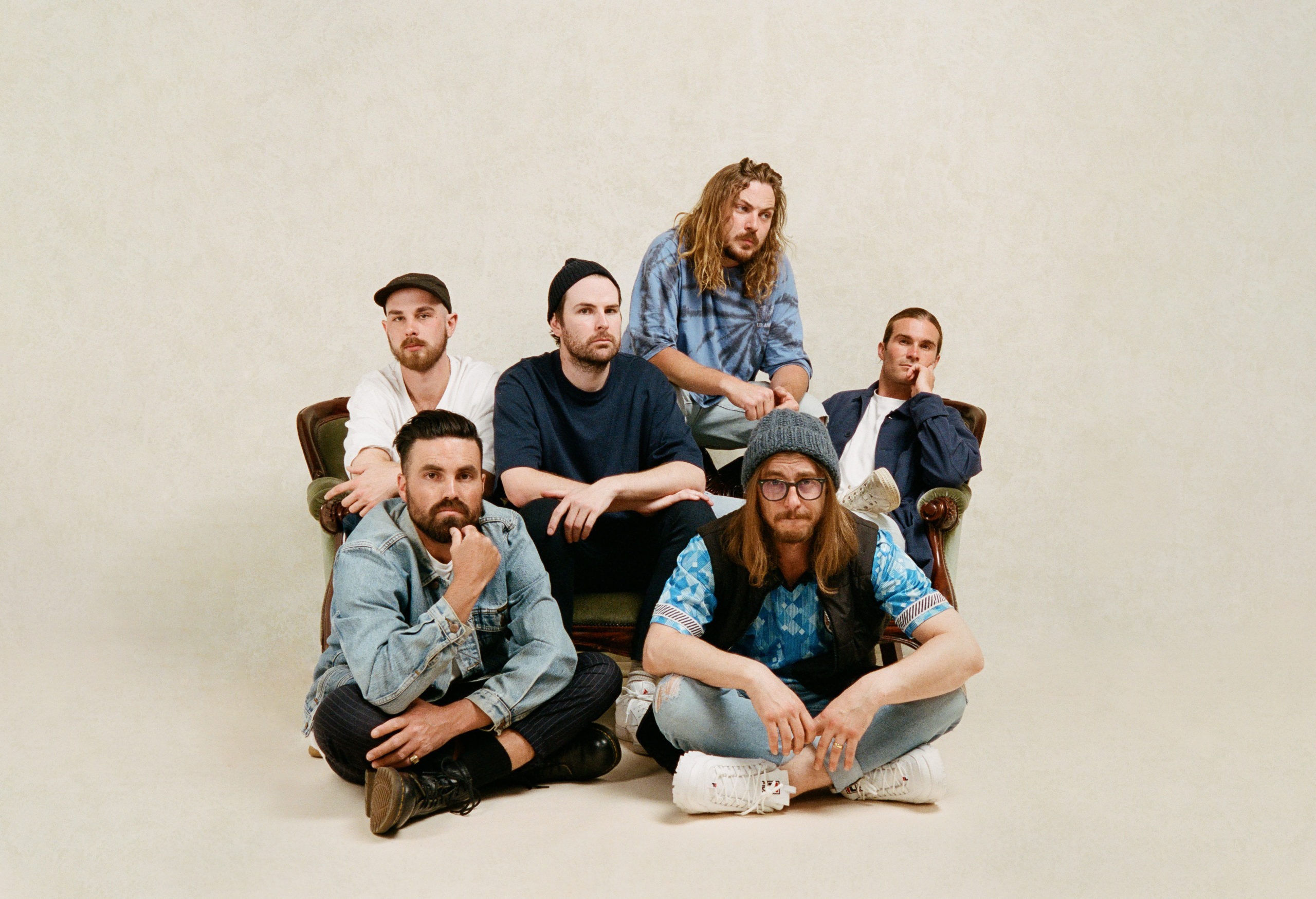 Smooth mover Winston Surfshirt returned last week with a bright new single, Maybe I'm In Love With You. It features the added skills of hip-hop legend Talib Kweli and is sure to lighten up the mood and get a smile on your dial.
Maybe I'm In Love With You carries all the mood-lifting hooks we've come to expect from Winston Surfshirt, toe-tapping flow, upper lip curling bass work and those beautiful brass hooks make this one a winner; add that feel-good vocal delivery from both Winston and Talib and we've got a hit!
"Maybe I'm In Love With You' was a song we wrote in London a few years ago. Me, Bustlip & Bone came up with the beat on our first day there, and when the rest of the band arrived, we put down words instantly. I remember waking Bustlip up while recording vocals in the lounge room. There's a sense of nostalgia with this track, it takes me straight back to walking around sunny London, listening to the demo on repeat. Then Talib took the whole record to another level entirely! He was at the top of our list for a feature thinking there was no way he would say yes but we got onto him a couple months later and he agreed to jump on. Bit of a career defining moment for sure." – Winston Surfshirt
It seems there is no way of faulting anything Winston does; Maybe I'm In Love With You is another addition to a very impressive catalogue of sound. It's available everywhere via our good pals at Sweat It Out.
WINSTON SURFSHIRT TOUR DATES:
June 24 – Hotel Esplanade, Melbourne, VIC, AUS
July 29 – August Hall, San Francisco, CA, USA
July 30 – The Roxy, Los Angeles, CA, USA
August 3 – Ophelia's Electric Soapbox, Denver, CO, USA
August 5 – The Cambridge Room at House Of Blues, Dallas, TX, USA
August 6 – Empire Control Room, Austin, TX, USA
August 9 – Lincoln Hall, Chicago, IL, USA
August 11 – Union Stage, Washington D.C., USA
August 12 – Music Hall of Williamsburg, Brooklyn, NY, USA
August 13 – The Sinclair, Cambridge, MA, USA
August 20 – Day Trip Music Festival, Townsville QLD, AUS
September 23 – Wanderer Festival, Sapphire Coast, NSW, AUS
October 6 – The Barracks Precinct, Sydney, NSW, AUS