Wolf & Chain Unveil Their Anthemic New Single, 'Taste Of Blood'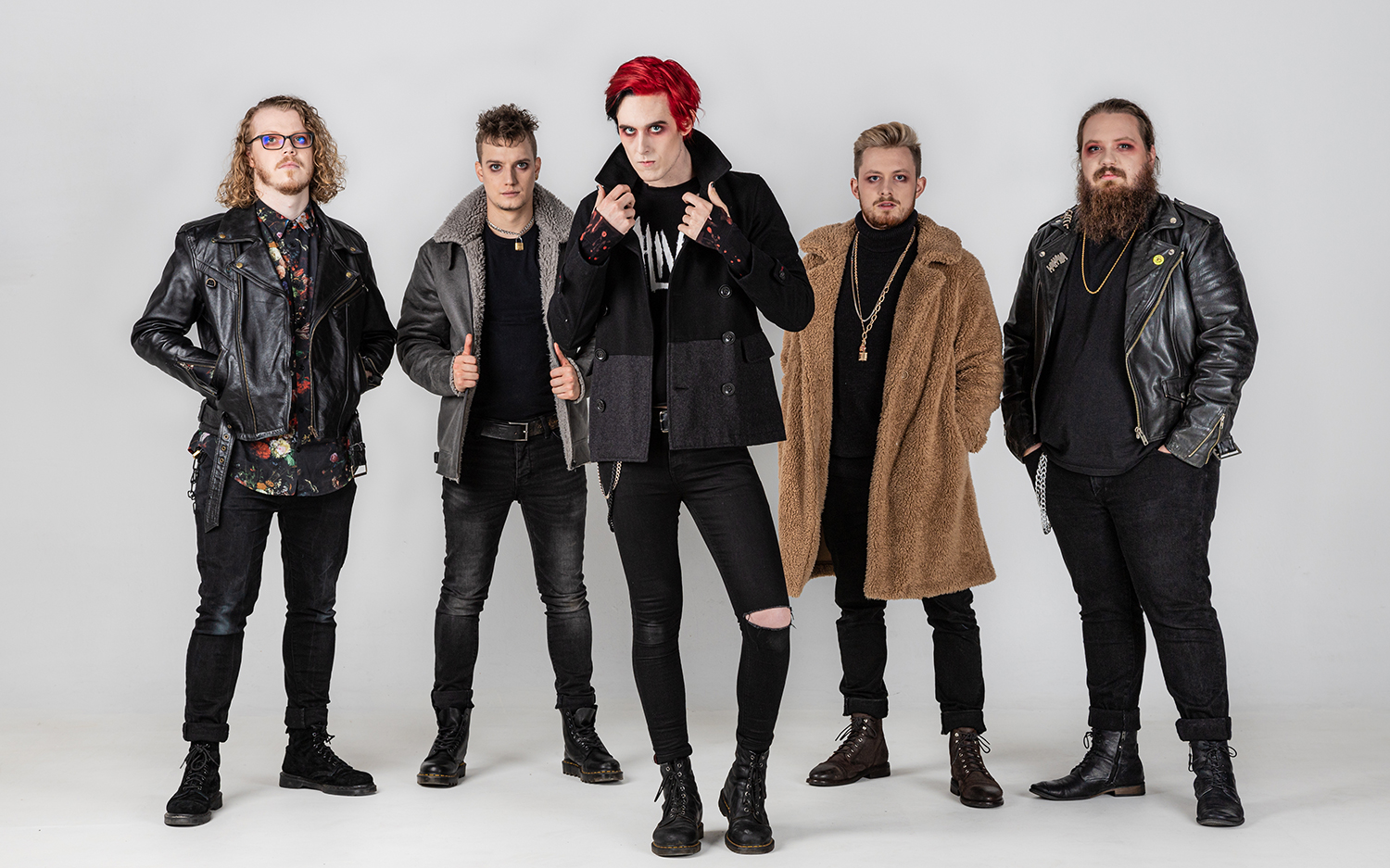 Adelaide's very own and AAA Backstage's favourite theatrical punk band, Wolf & Chain are back with what is best described as a vampiric new single, Taste Of Blood. It also comes alongside a epic accompanying video.
Taste Of Blood carries on with the narrative we've come to know from Wolf & Chain, with it's huge dynamic guitar work, frontman Jack Cumes' signature vocal delivery and some thumping drums it's a track that grabs your attention from the instant you press play.
The video unfolds like a classic vampire TV show, like a scene from True Blood, it takes place in a late night vampire venue, a vampire band playing on the stage and patrons consuming human blood, it's quite a scene.
Written about love turning someone into a monster, Cumes further explains the meaning behind the track:
"Vampires feel like such an appropriate metaphor for this concept of deadly love. Those feelings can often leave you craving them, feeling withdrawals and not sleeping at night. Often romanticised as the idea of spending eternity in love, 'Taste of Blood' portrays this concept with a darker tone. What appears to be a tall, dark, brooding stranger with inexplicable feelings of love is actually a bloodthirsty stalker who will do anything to have you as their own forever." 
Wolf & Chain had a jam-packed schedule ahead of them, joining Paperweights and Isotopes on an interstate tour, but this has been cancelled due to the ongoing lockdowns in Sydney and Melbourne. They will however still be going ahead with the 'Taste of Blood' single launch on August 20 at Adelaide's Crown & Anchor.
Taste Of Blood is available now, everywhere. Prepare yourself for three minutes of epic theatrical glam rock!
'Taste of Blood' Single Launch
Fri, August 20 – Crown & Anchor Hotel, Adelaide | Tickets